April 27, 2018
3 Arbor Day Recommendations for Planting a Tree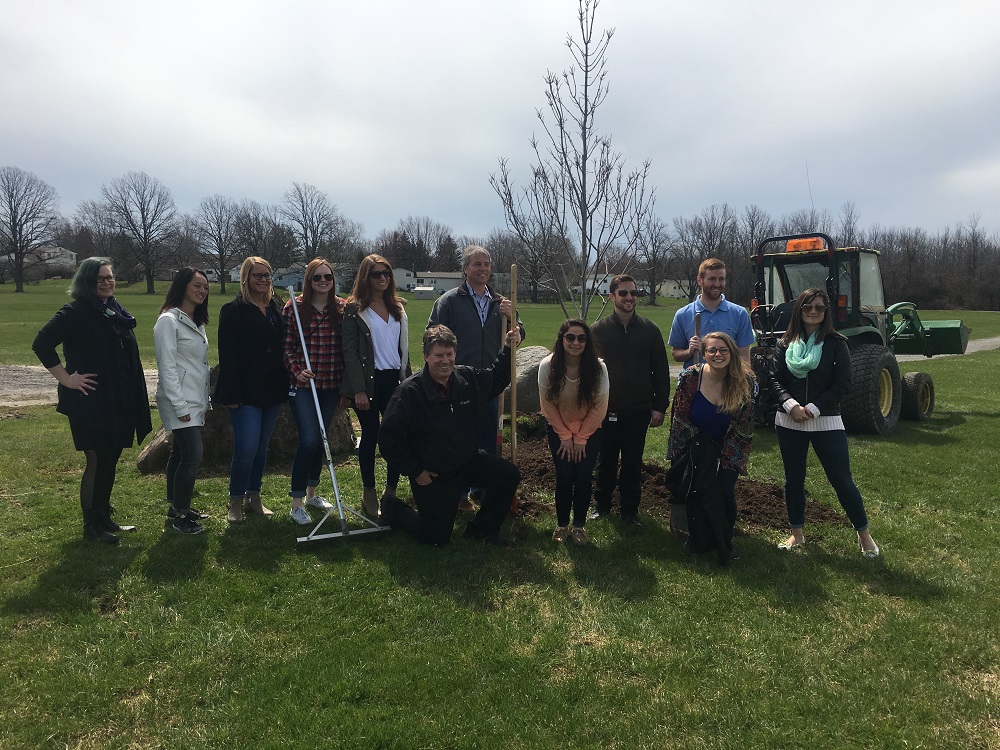 Arbor Day is celebrated throughout the world to encourage individuals and groups to plant trees. In the United States, Arbor Day takes place every year on the last Friday in April; in other countries, however, it occurs on different days.
The celebration dates back to the 16th century in Spain. The first American Arbor Day was held in 1872 in Nebraska City, Nebraska, and an estimated one million trees were planted throughout the state.
Even the smallest contributions on Arbor Day can make a huge impact. If you're thinking of planting a tree for Arbor Day, remember to follow these three recommendations:
1. Choose a tree that can grow where you want it to grow.
While it might sound great to grow a palm tree in your back yard, it won't work if you live in, say, Upstate New York. (Trust us on this one!)
Make sure to look up the Hardiness Zone for the tree you want to plant. Chances are your local garden supply store will only sell plants that can grow in your region.
Don't forget to think about the other features of the tree you want to plant. Does it bear fruit? Is it deciduous, meaning it will lose its leaves each year, or evergreen? Consider the size of the tree once it matures and the impact it may have on your yard—or that of your neighbor's!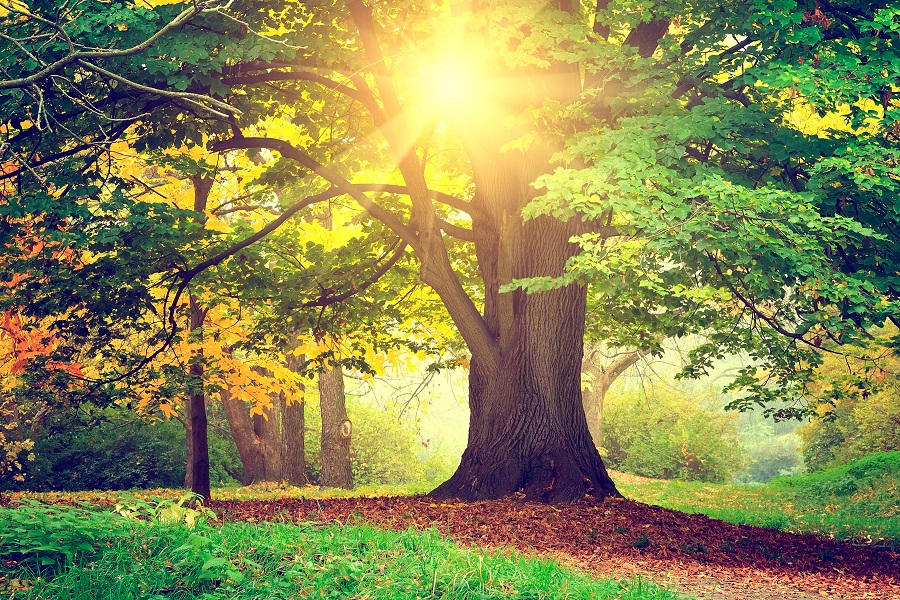 2. Get involved in your community.
You don't have to travel far to contribute on Arbor Day. You can plant a tree at home or donate one to a local organization. Just remember to ask permission if you're planting in a public space or on someone else's property.
At EagleView, we planted a tree right down the street from our Rochester office at Veterans Memorial Park in Henrietta, New York. We were thrilled to contribute something to the community that many of our "Eagles" call home.
Watch our livestream on Facebook to see how we "planted our roots" in the Town of Henrietta, where Pictometry® imagery was pioneered. Thanks to all who were involved!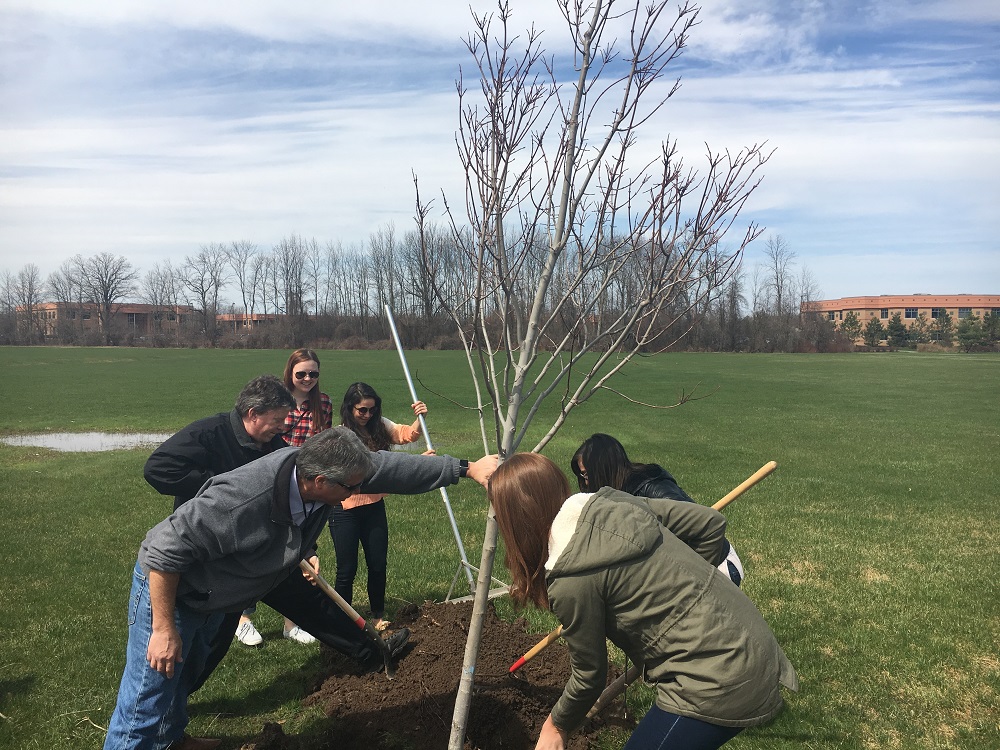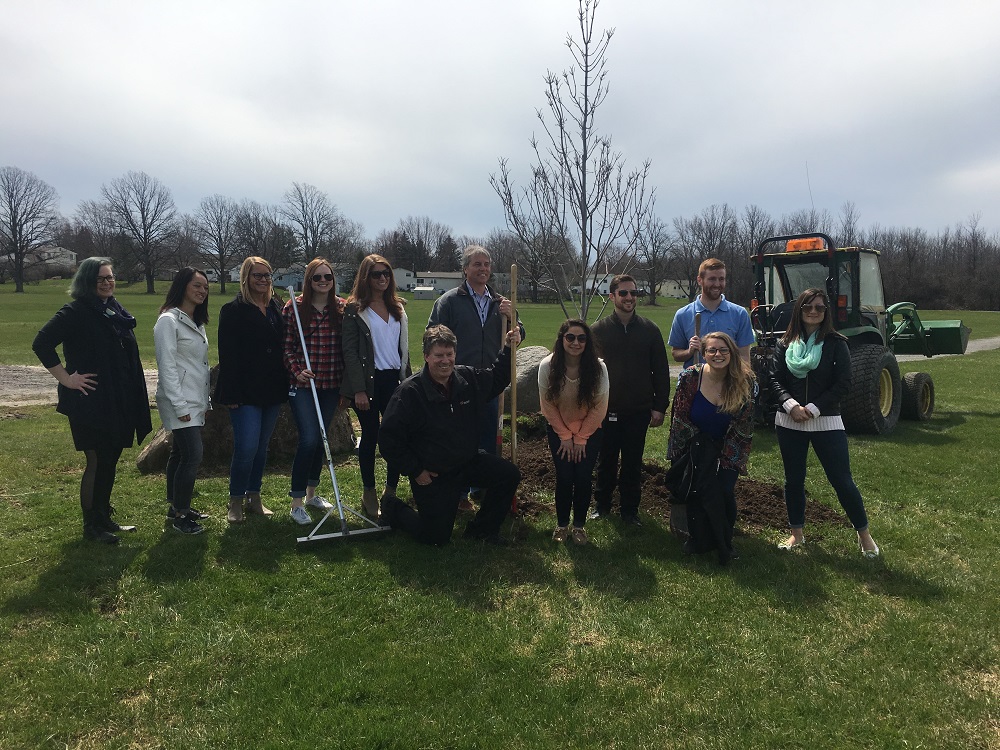 3. Remember to plant the right tree in the right place.
While trees might start off small, they may eventually grow into other objects, like power lines. The Arbor Day Foundation stresses the important of planting the right tree in the right place.
If you live near transmission or distribution lines, it is essential to know the size of the tree at its full maturity. Some trees can grow 50 feet higher or more, making them a risk to nearby objects if the tree falls. Make sure your trees are at a safe distance from power lines by checking this simple guide.
With TreeRisk™ from EagleView, vegetation managers can confidently take action when trees pose a hazard to transmission lines. Through a web-based platform and a PDF mapbook, electric utilities can pinpoint encroachment risks and swiftly identify areas of overgrowth and potential tree fall. Learn more about TreeRisk.
From all of us at EagleView, have a happy Arbor Day!