August 1, 2018
August 2018 Calendar Image: A Controlled Burn in Minnesota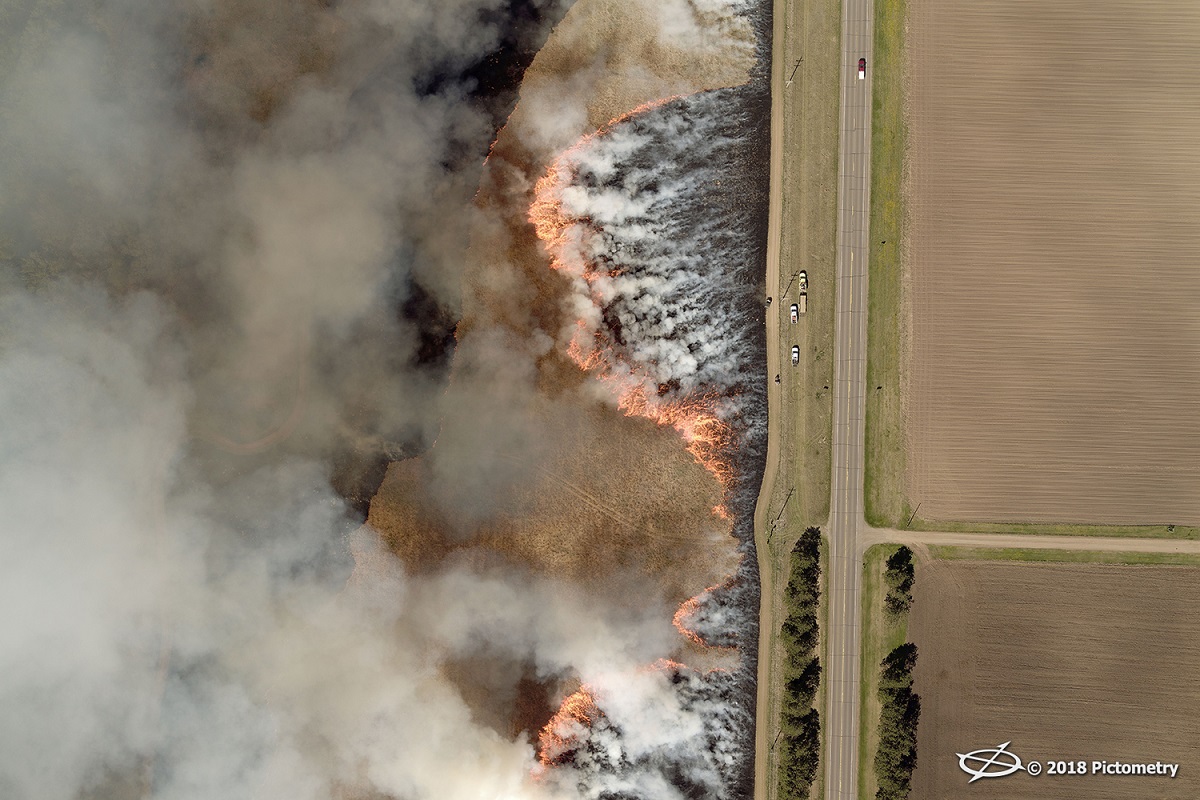 From the millions of Pictometry® images captured each year, EagleView selects 12 favorites to display in an eye-catching wall calendar. The 2018 calendar showcases just a few of the highlights of the 2016-2017 image season.
Featuring national forests, southwestern canyons, shipping yards, roller coasters, and more, the 2018 EagleView calendar shows the diverse terrain and communities of North America.
August: Controlled Burn in a Minnesota Field
The image depicts a field undergoing controlled burning along Highway 27 in Minnesota.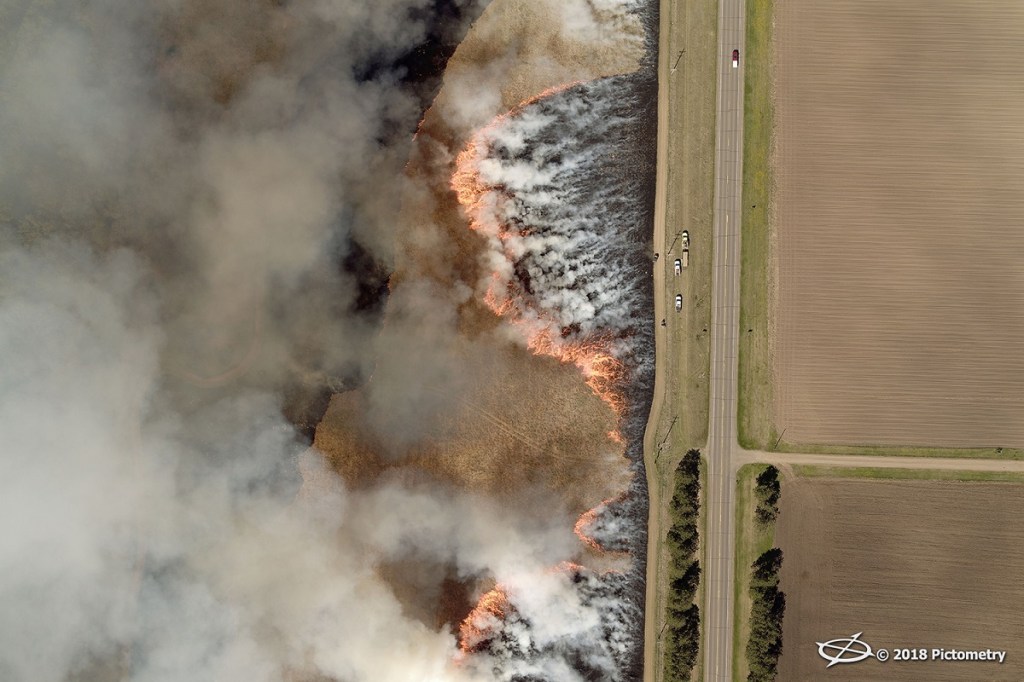 Also known as field burning in agriculture contexts, controlled burn is used to clear away crop residue and kill weeds in preparation for planting. On a larger scale, controlled burn is also used—ironically—to prevent forest fires by reducing the amount of fuel available in a wildfire to minimize its impact.
Image coordinates: 45.969449, -94.180423
Want to see more Pictometry imagery?