December 1, 2018
December 2018 Calendar Image: A Patchwork Quilt of Shipping Containers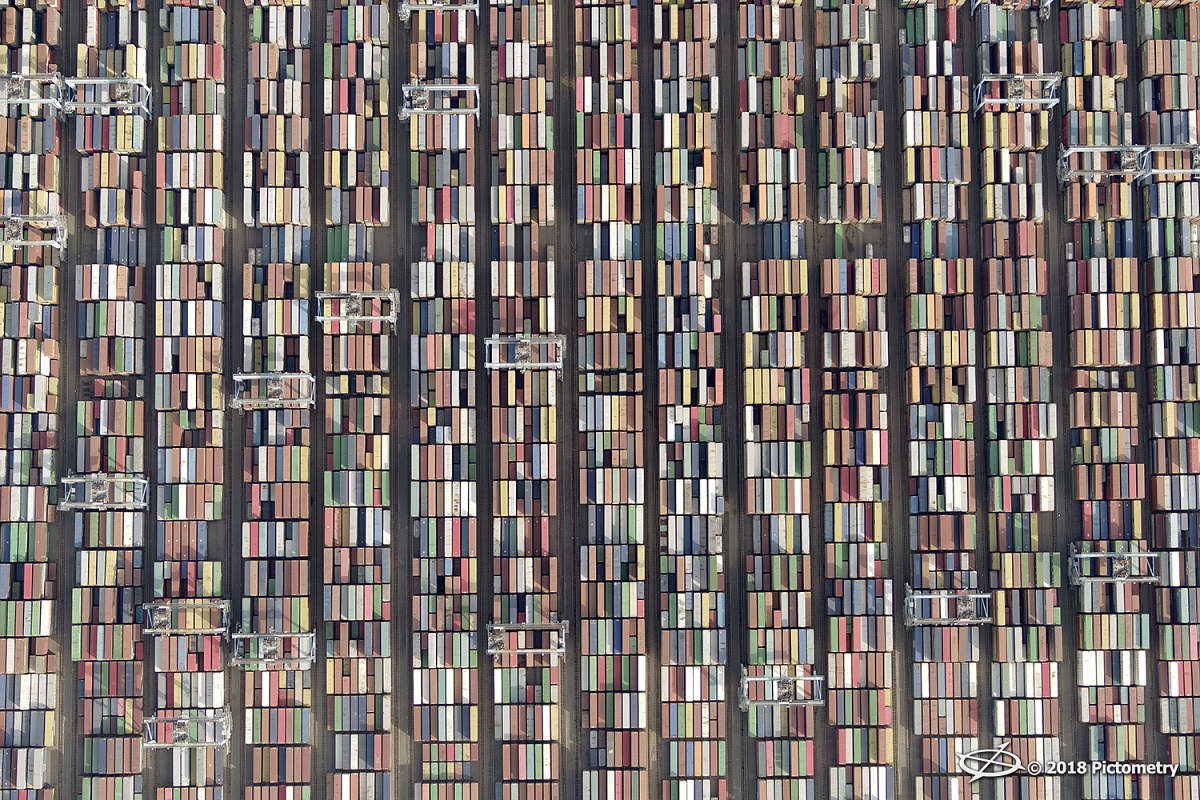 From the millions of Pictometry® images captured each year, EagleView selects 12 favorites to display in an eye-catching wall calendar. The 2018 calendar showcases just a few of the highlights of the 2016-2017 image season.
Featuring national forests, southwestern canyons, shipping yards, roller coasters, and more, the 2018 EagleView calendar shows the diverse terrain and communities of North America.
December: A Patchwork Quilt of Shipping Containers at Virginia International Gateway
From above, the Virginia International Gateway (VIG) in Portsmouth, Virginia, looks more like a patchwork quilt than a shipping yard.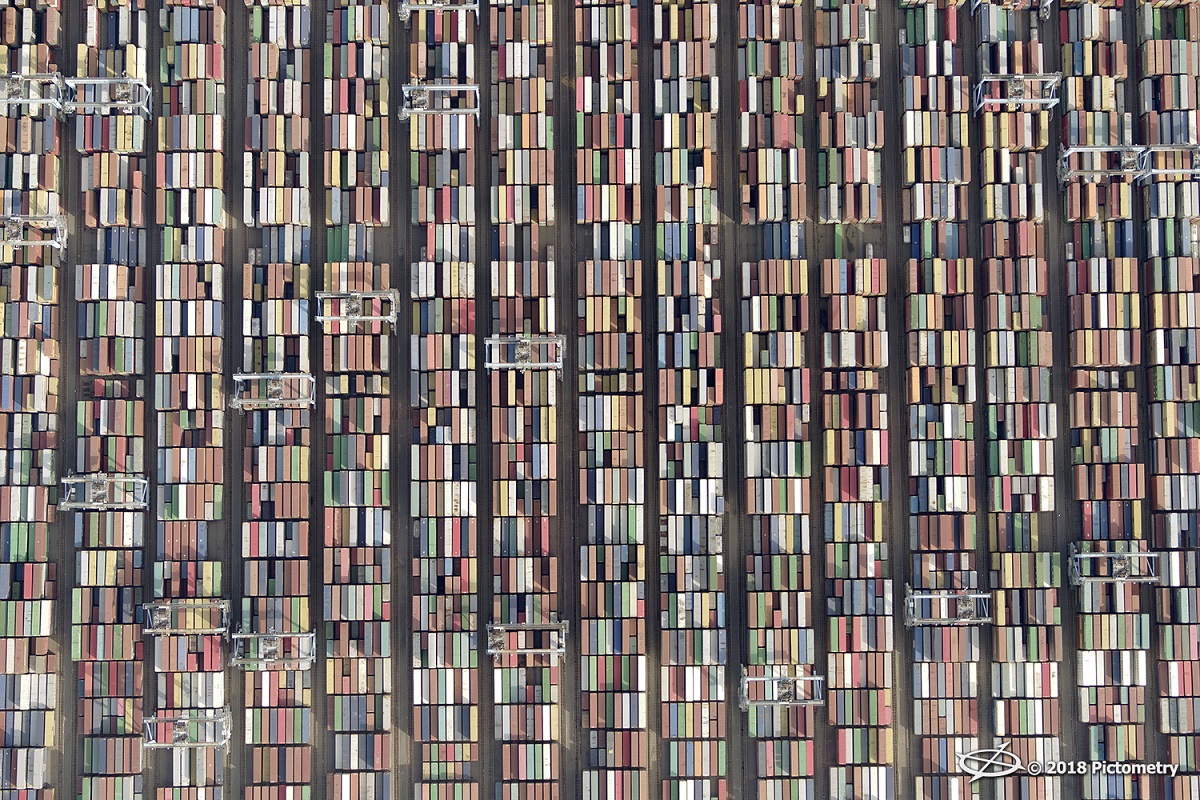 In reality, it's the largest privately owned container terminal in the United States, spread out over 576 acres, and functions as a U.S. Customs-designated port of entry. The facility uses a combination of manual and automated container handling equipment and 3,205 feet of effective berth capacity.
Image coordinates: 36.873730, -76.353504
Want to see more Pictometry imagery?