February 1, 2018
February 2018 Calendar Image: Icy Floes on the Susquehanna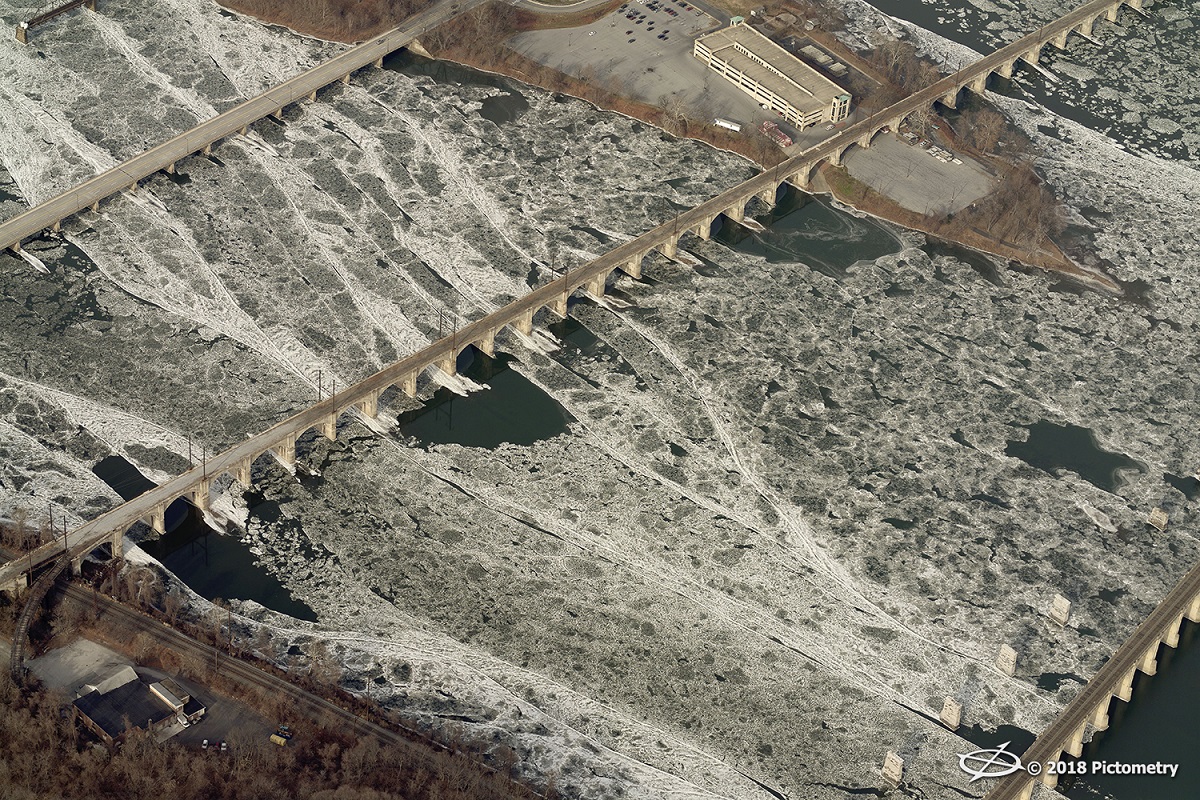 From the millions of Pictometry® images captured each year, EagleView selects 12 favorites to display in an eye-catching wall calendar. The 2018 calendar showcases just a few of the highlights of the 2016-2017 image season.
Featuring national forests, southwestern canyons, shipping yards, roller coasters, and more, the 2018 EagleView calendar shows the diverse terrain and communities of North America.
February: Bridges on the Susquehanna River
This wintry aerial view shows the Susquehanna River where it passes through Cumberland, Pennsylvania.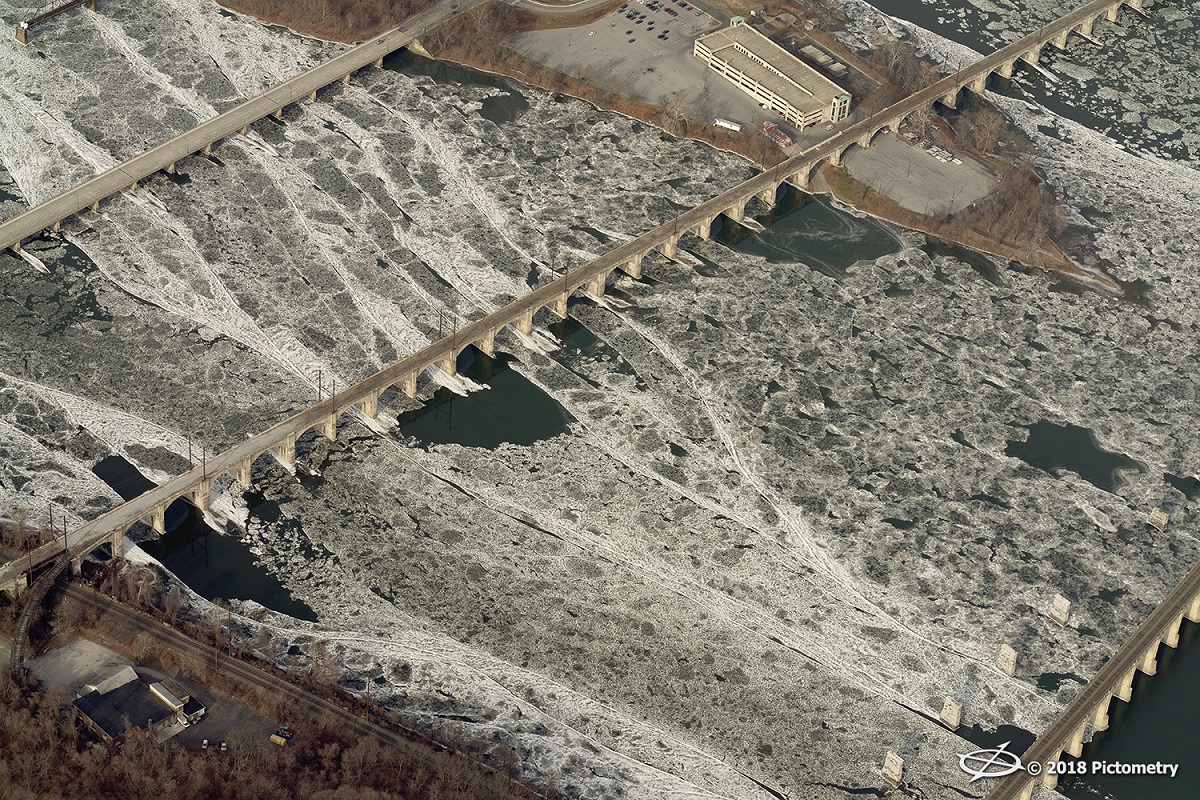 From the top of the image to the bottom, the Harvey Taylor Bridge, the Market Street Bridge, and the Capital Beltway appear. Their arches disrupt the river's current and allow intricate formations of ice to blanket the surface of the water.
Image coordinates: 40.240453, -76.885746
Want to see more Pictometry imagery?