June 1, 2018
June 2018 Calendar Image: The Iron Rattler's 171-Foot Drop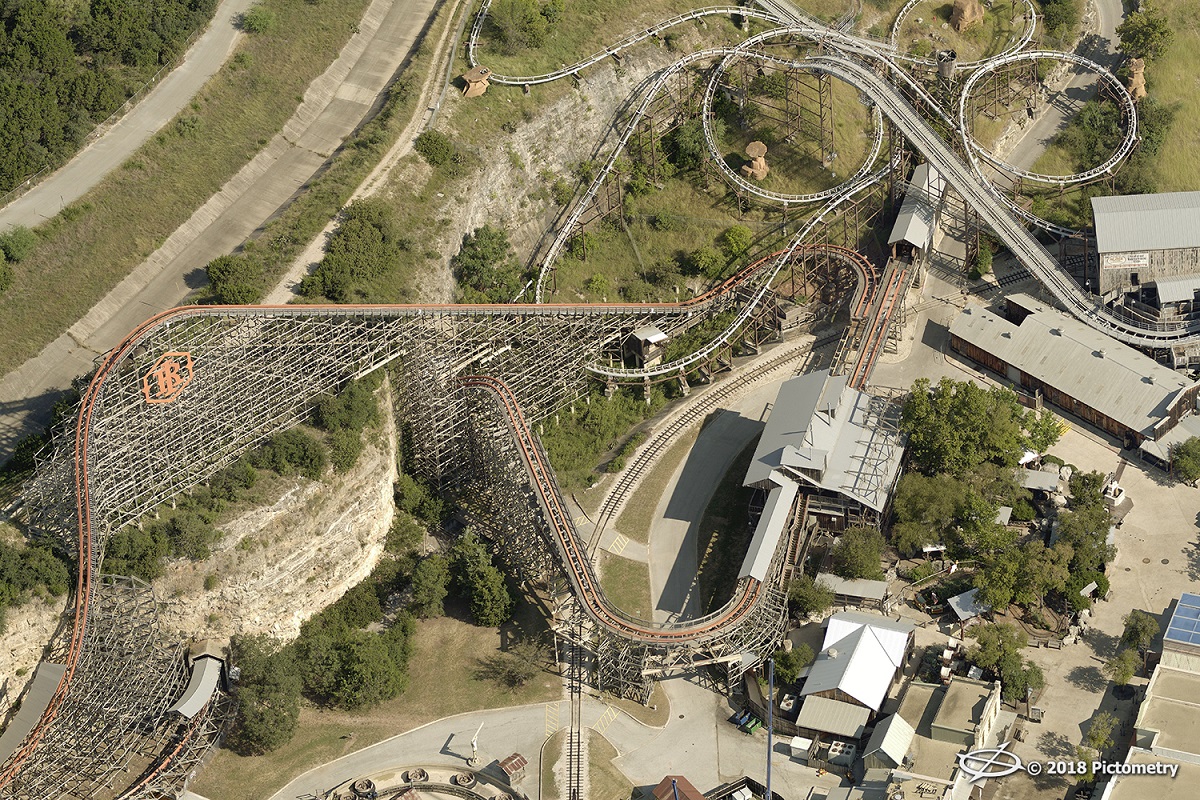 From the millions of Pictometry® images captured each year, EagleView selects 12 favorites to display in an eye-catching wall calendar. The 2018 calendar showcases just a few of the highlights of the 2016-2017 image season.
Featuring national forests, southwestern canyons, shipping yards, roller coasters, and more, the 2018 EagleView calendar shows the diverse terrain and communities of North America.
June: The Iron Rattler's 171-Foot Drop
The Iron Rattler, an old-school wooden roller coaster, dominates the skyline at Six Flags Fiesta in Texas.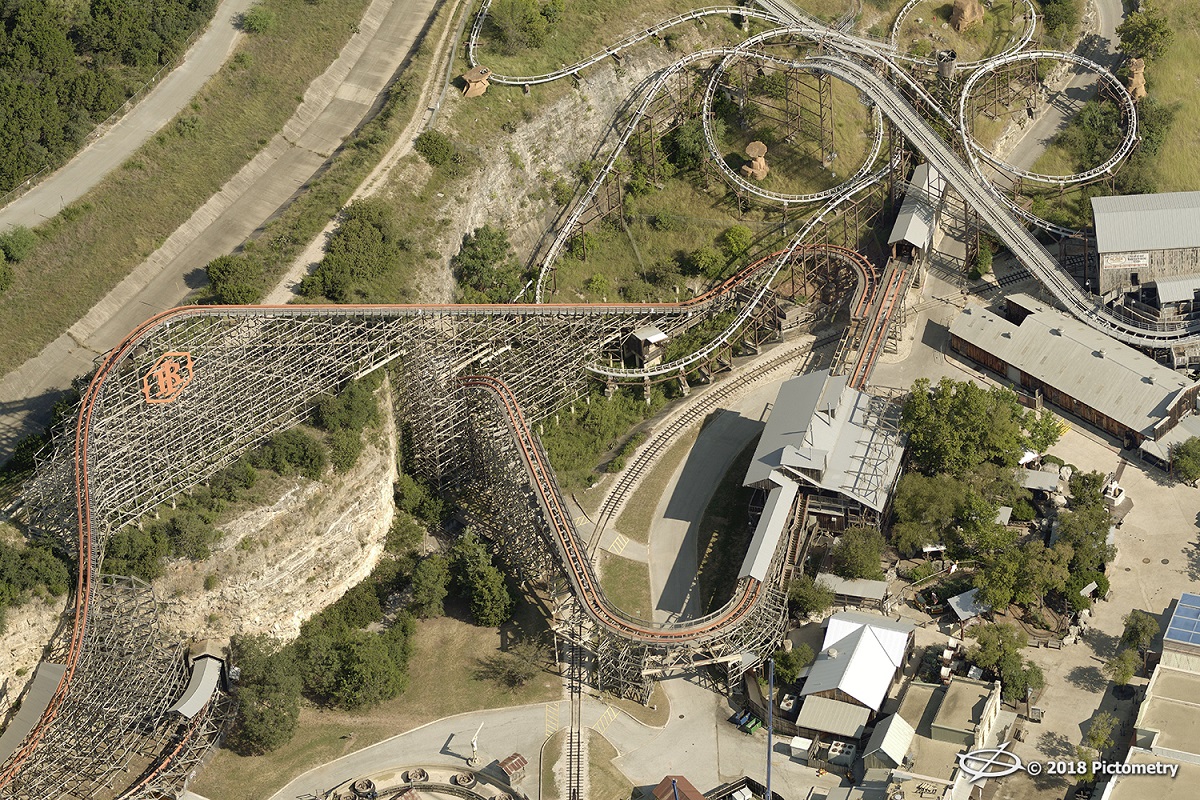 With a staggering drop of 171 feet and a top speed of 70 miles per hour, it overshadows its neighbor, the Poltergeist, with ease.
Image coordinates: 29.593350, -98.612882
Want to see more Pictometry imagery?