June 3, 2019
June 2019: Wild Rides at Six Flags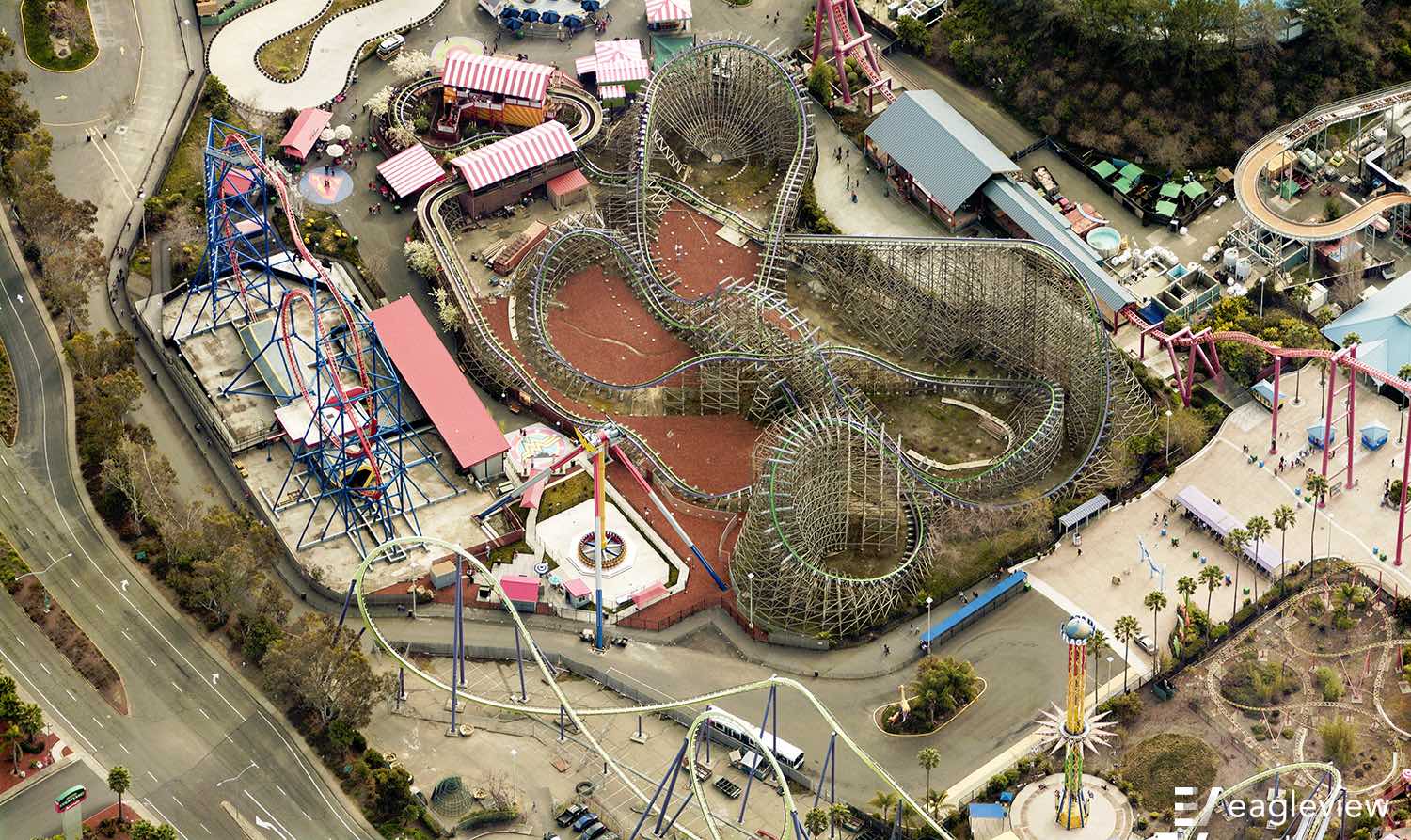 From the millions of EagleView's images captured each year, we select 12 favorites to display in an eye-catching wall calendar. The 2019 calendar showcases just a few of the many highlights of the 2017-18 image season.
Packed with famous landmarks and breathtaking landscapes, the 2019 EagleView calendar illustrates the spectacular sights found throughout North America.
Wild Rides at Six Flags Discovery Kingdom
Located in Vallejo, California, Six Flags Discovery Kingdom is an animal theme park with rides and attractions for all ages.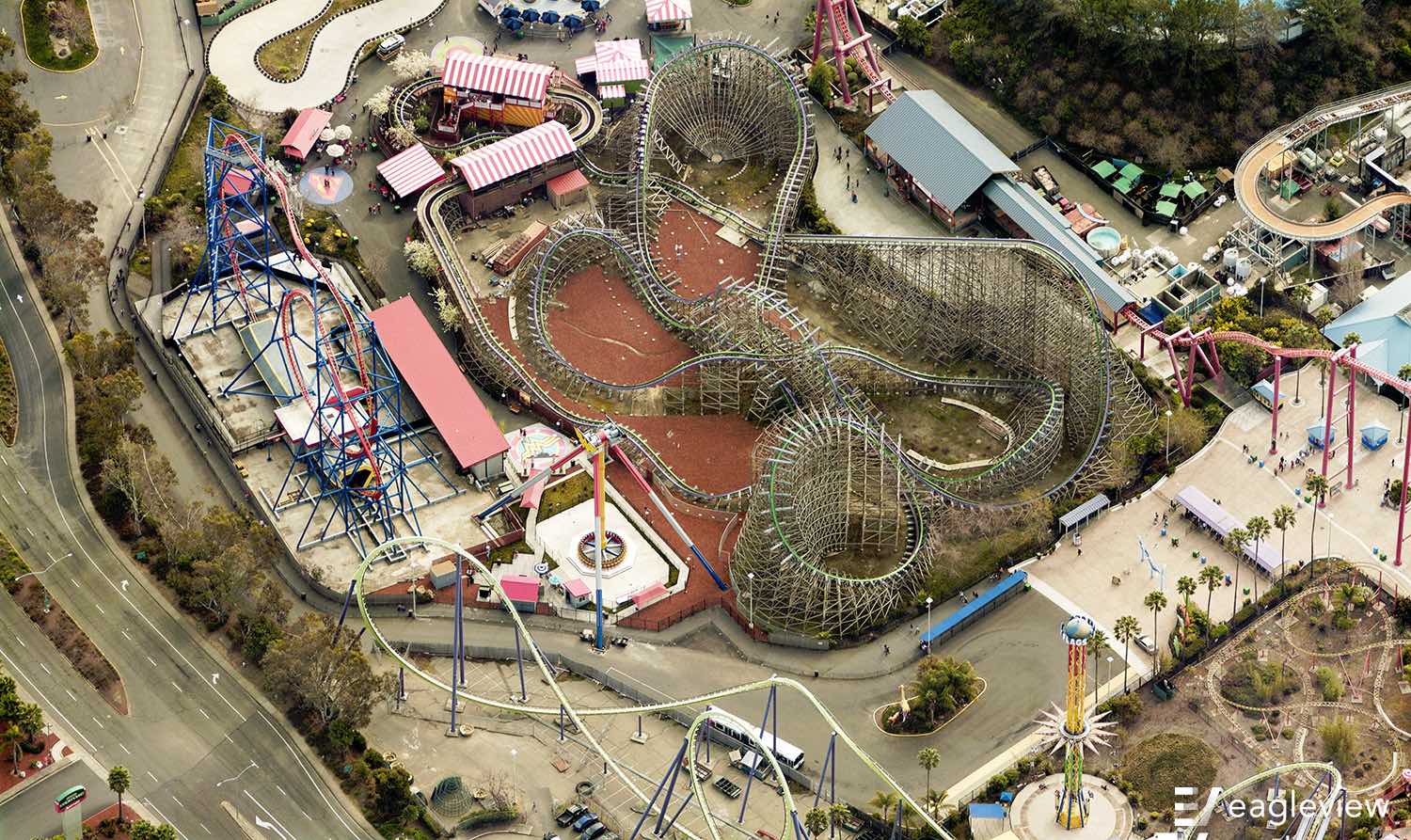 Pictured here are several thrill rides named for DC Comics characters: The Joker, Superman Ultimate Flight, and the Wonder Woman Lasso of Truth.
Want to see more of our imagery?