November 1, 2017
November 2017 Calendar Image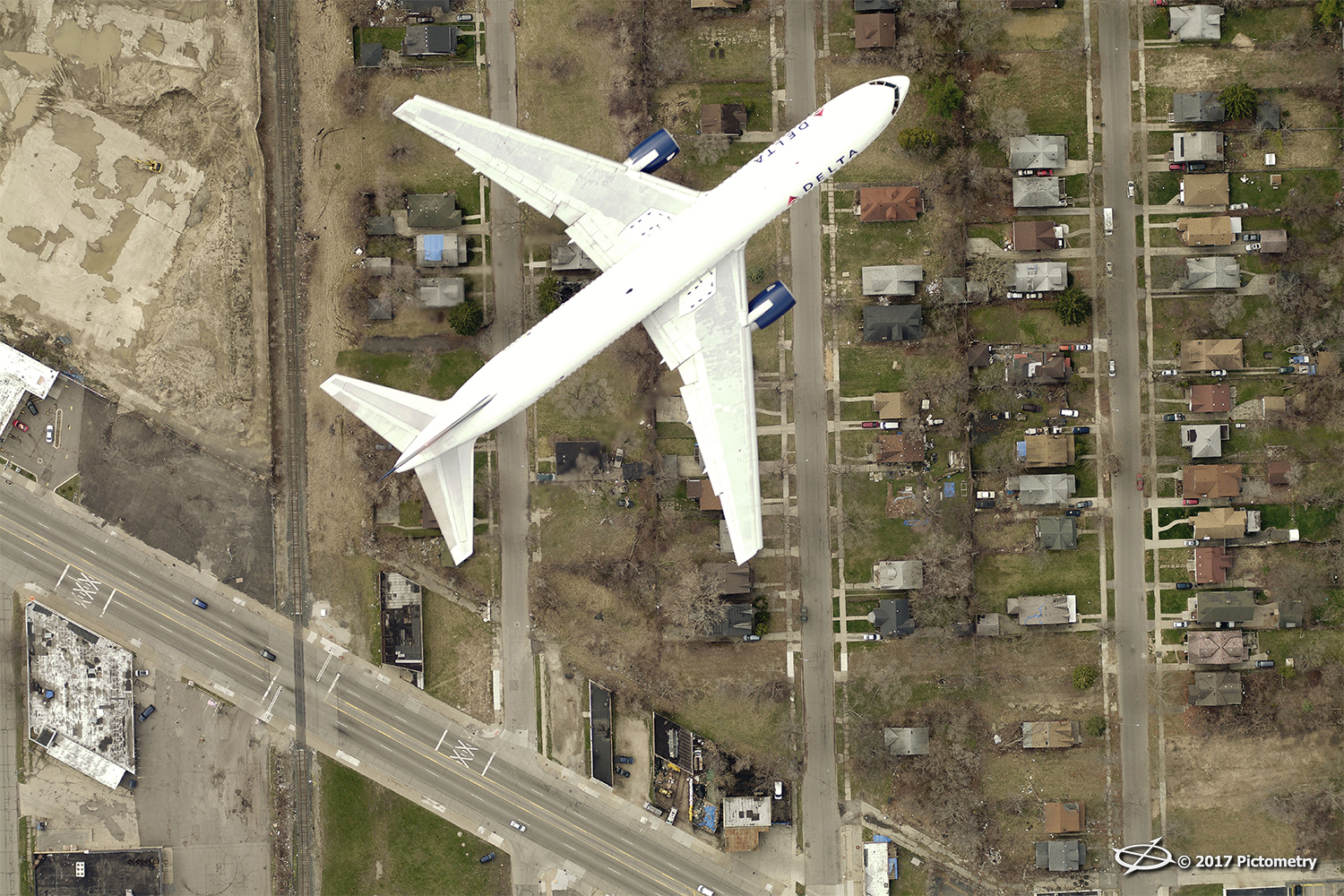 The 2017 calendar showcases twelve of our team's favorite Pictometry® images out of the millions captured throughout the year. The November 2017 image brings us to the great state of Michigan.
With more than 9,000 aircraft produced and more under construction, the Boeing 737 is the most produced family of jet airliners in the world.
There are an average of over 1,000 737s in the air at any one time. This particular aircraft is passing over a suburb of Detroit and safely below the Pictometry aircraft taking the photo—the angle and strength of the camera lens create a kind of optical illusion that seems to drop the viewer straight onto the back of the 737's wings. (Image coordinates: 42.385839, -83.184443)
See the rest of the 2017 calendar and some of our favorite images on the blog.