November 1, 2018
November 2018 Calendar Image: Boeing Company Pond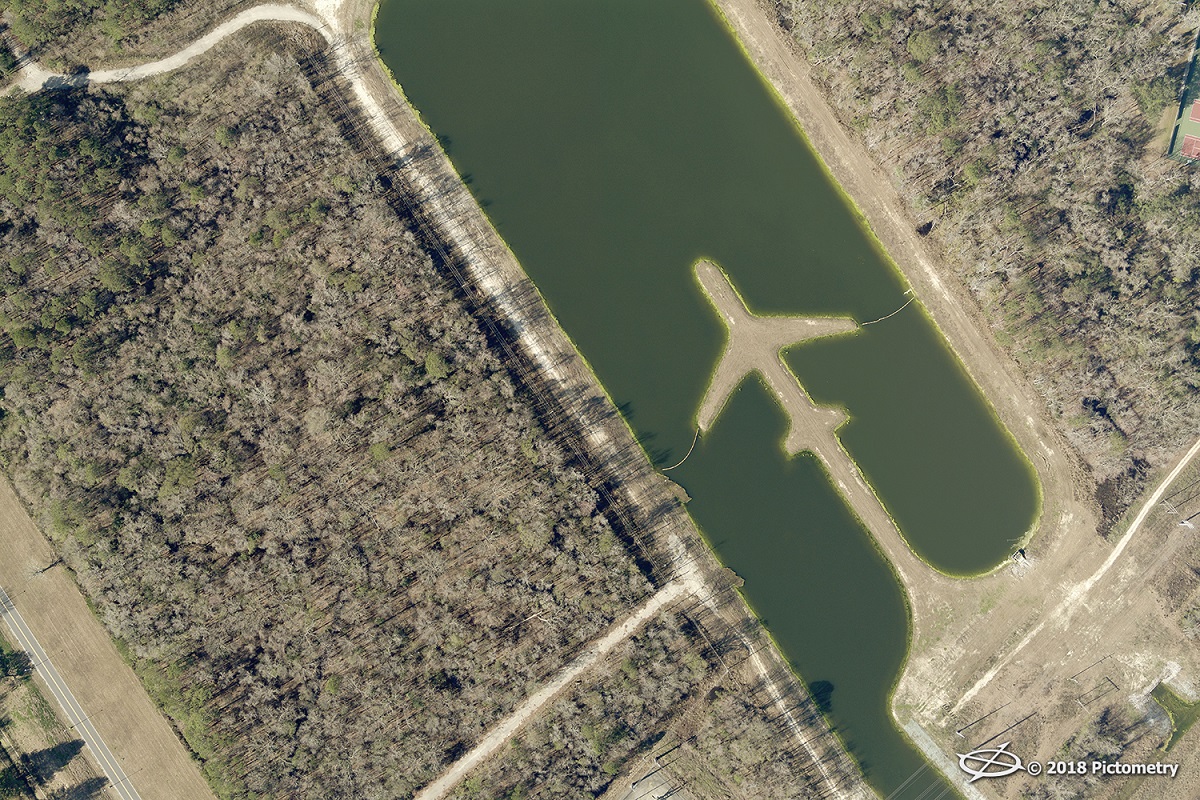 From the millions of Pictometry® images captured each year, EagleView selects 12 favorites to display in an eye-catching wall calendar. The 2018 calendar showcases just a few of the highlights of the 2016-2017 image season.
Featuring national forests, southwestern canyons, shipping yards, roller coasters, and more, the 2018 EagleView calendar shows the diverse terrain and communities of North America.
November: Boeing Company Pond in Charleston
A plane-shaped land mass in a pond sits near the Boeing Company in Charleston, South Carolina.
One of the largest aircraft manufacturers in the world, the Boeing Company celebrated its centennial in 2015. Today it is a top U.S. exporter, with products ranging from commercial and military aircraft to satellites and weaponry.
Image coordinates: 32.866394, -80.042887
Want to see more Pictometry imagery?