January 26, 2021
Santa Fe County Takes Flight Once Again with EagleView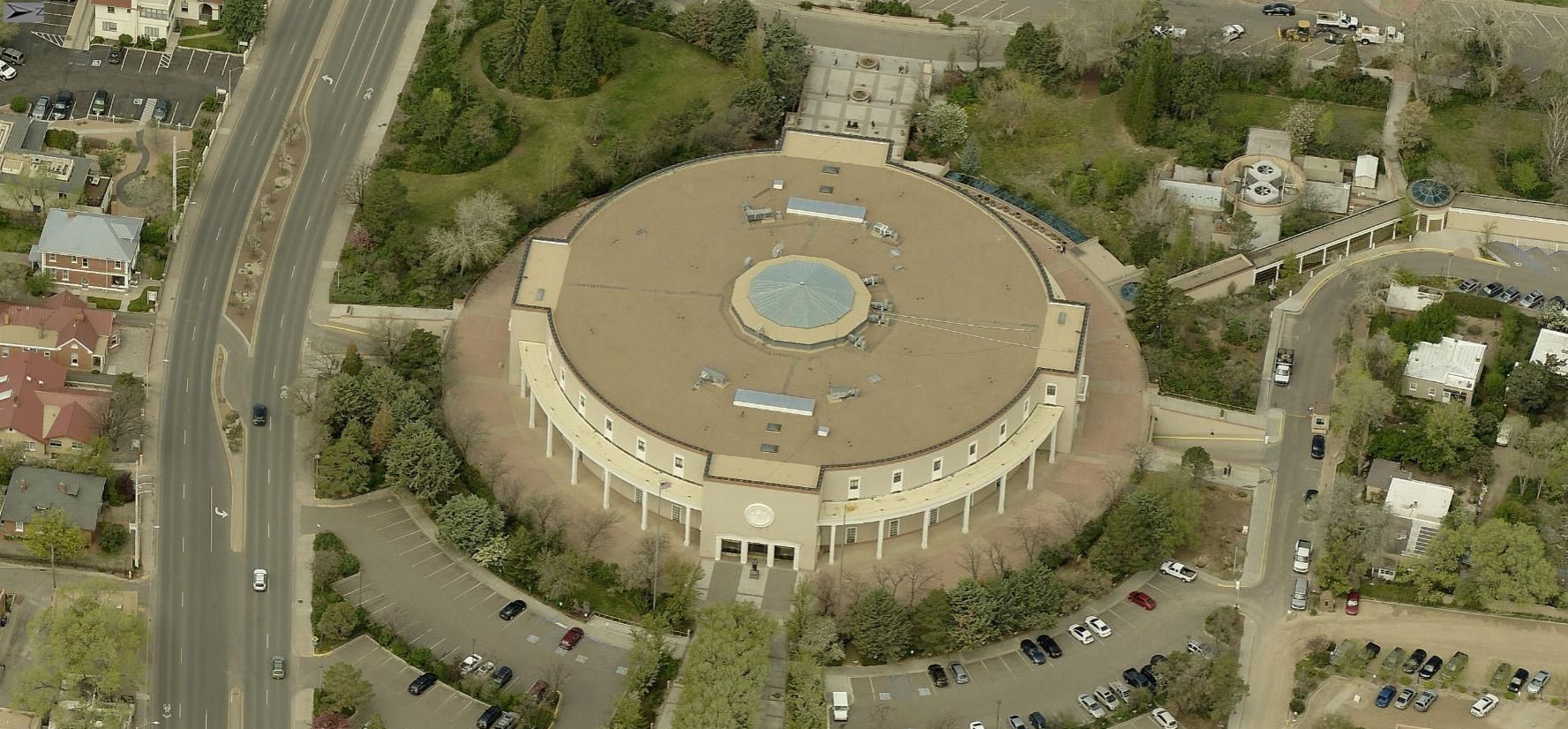 Aerial imagery informs county assessor's technology strategy and strengthens services for residents
BELLEVUE, Wash., January 26, 2021 – An early adopter of digital solutions to improve the performance and efficiency of its property assessment program, Santa Fe County's commitment to fair and equitable valuations and public transparency are deeply rooted in excellent technology. EagleView, a leading technology provider of aerial imagery, data analytics and GIS solutions, today announced a renewed contract with Santa Fe County for continued flights, higher resolution imagery and change detection solutions.
EagleView aircraft will fly an estimated 1,950 square miles over Santa Fe County through 2027, providing the Assessor's office with both overhead and angled digital images. These images and related data are then made available online to property owners, various county departments, and the general public and businesses at large.
"It is our mission to provide fair, equitable assessments of the nearly 89,000 parcels in our jurisdiction with a taxable value that exceeds $7.5 billion," said Gus Martinez, Santa Fe County Assessor. "This new contract with EagleView ensures we are appraising properties accurately and completing our reappraisal program in an efficient manner. The property values help determine property tax rates and civic budgets that support local programs and services for our nearly 150,000 residents."
"During COVID-19, when health and safety depends on staying at safe distances from other people, and more remote work processes, EagleView is proud to remain a strong partner to the Assessor's office," said Brian Garcia, Maricopa resident and EagleView Sr. District Sales Manager. "Our technology was built for this moment when it is so important to keep people healthy by keeping them at safe distances. Our images enable workflows remotely from a desktop rather than in person from a clipboard."
Fitted with highly sensitive camera equipment, EagleView's fixed wing aircraft simultaneously capture top down (orthogonal) and angled (oblique) images with viewable detail to 2" above the ground – 70 times clearer than satellite images. The images captured are then compared with older EagleView or federal government images to detect property changes which assessors, for example, can use to ensure accurate property tax rolls.
Santa Fe is among more than 1500 counties in America – and 18 of New Mexico's 33 counties –that leverage EagleView's patented technology. By the end of 2015, the county had recovered $12,723,385 of taxable value and discovered over 40 properties that were not on the tax roll.
"Santa Fe has built a high-quality, sustainable property assessment program with an integrated technology foundation," said Robert Locke, senior vice president of government sales for EagleView. "The county's digital capabilities enable its services to match the pace of growth and change in the area. We are proud to continue earning the county's business and to deliver the Reveal Essentials Plus product for the benefit of all residents."
About EagleView
EagleView is a leader in aerial imagery, machine learning-derived data analytics and software, helping customers in different industries use property insights for smarter planning, building and living. With more than 200 patents, EagleView pioneered the field of aerial property measurements and has the largest multi-modal image database in history, covering 98 percent of the U.S. population. Flying over 9.5 million linear miles every year, EagleView's coverage is the most extensive and up to date, enabling local government and business customers to use the most accurate data to make timely and informed decisions. For more information, call (866) 659-8439, visit www.eagleview.com and follow @EagleViewTech.
###
Media Contacts:
Nick Fathergill
nicholas.fathergill@eagleview.com
Susan Millerick
susan.millerick@eagleview.com