December 18, 2018
Story Map: Stunningly Clear Views Across the U.S.

From the millions of Pictometry® images captured each year, EagleView selects 12 favorites to display in an eye-catching wall calendar. The 2018 calendar showcases just a few of the highlights of the 2016 – 2017 image season.
For the past couple of years, we've compiled the images into Esri Story Maps to show just how far we travel to bring these views to our customers. Click the links to see the 2016 and 2017 Story Maps.
Featuring national forests, southwestern canyons, shipping yards, roller coasters, and more, the 2018 EagleView calendar illustrated the diverse terrain and communities of North America, all in stunningly clear high-resolution views.
View this year's Story Map by clicking the image below: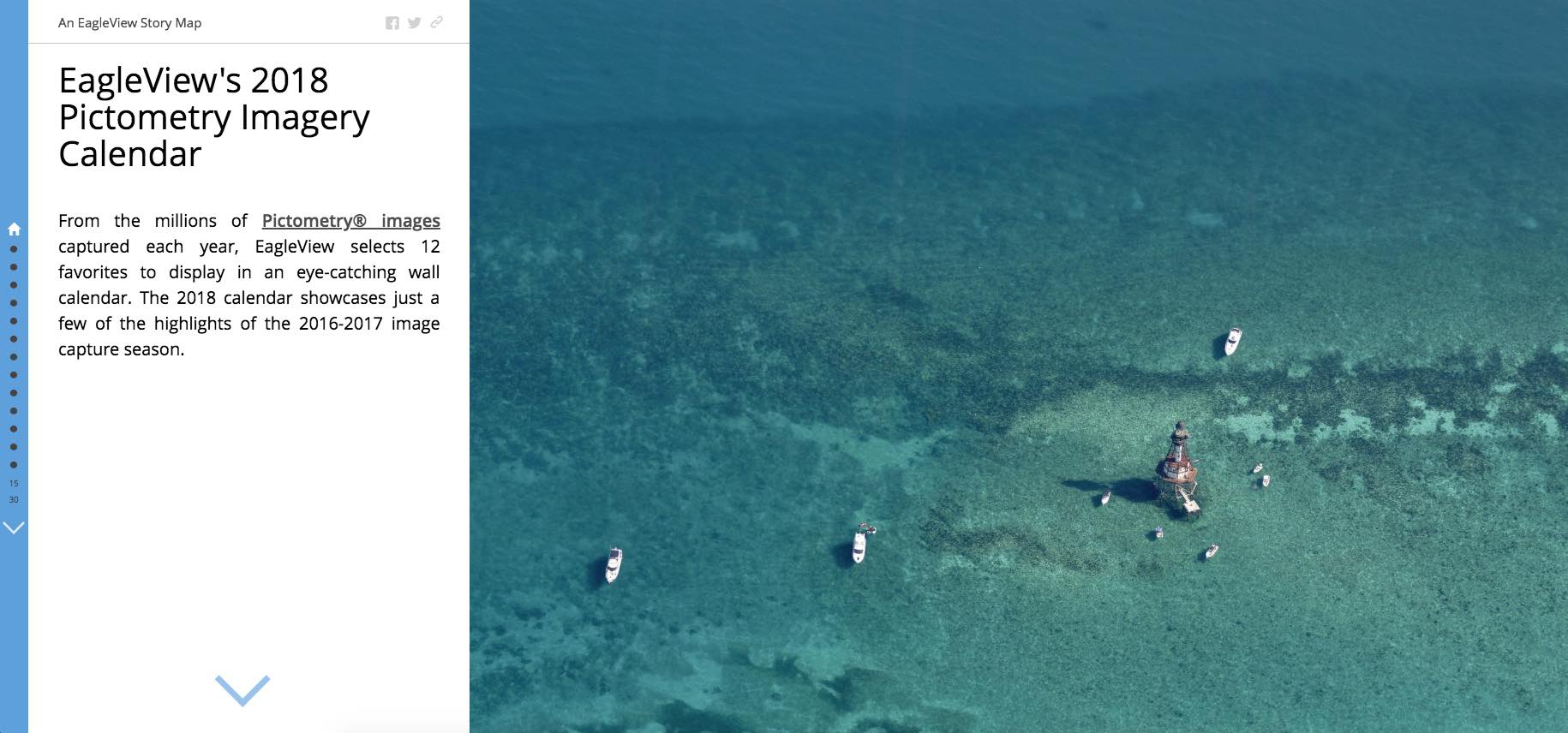 See more of our imagery
Check out our favorite images on the blog and follow us on Instagram @eagleviewtech! Don't forget to check back to see our imagery for 2019.
To learn how you can access high-resolution aerial imagery, contact us today.