May 16, 2023
Teeing Up a List of Things to See and Do In Rochester

Showcasing EagleView's high-resolution aerial imagery, we share fun facts about our city and region as the PGA Championship comes to town.
Golf Magazine ranked Rochester as the #10 Best Golf City in the United States and #1 for Golf Affordability. In addition to the many highly-rated courses, the region has hosted numerous professional tournaments.
Beyond golf, there are many interesting places to see and visit in the city and region. These are some of our favorites.
📍 Eastman Museum
⛳ Distance from Oak Hill Country Club: 3.6 miles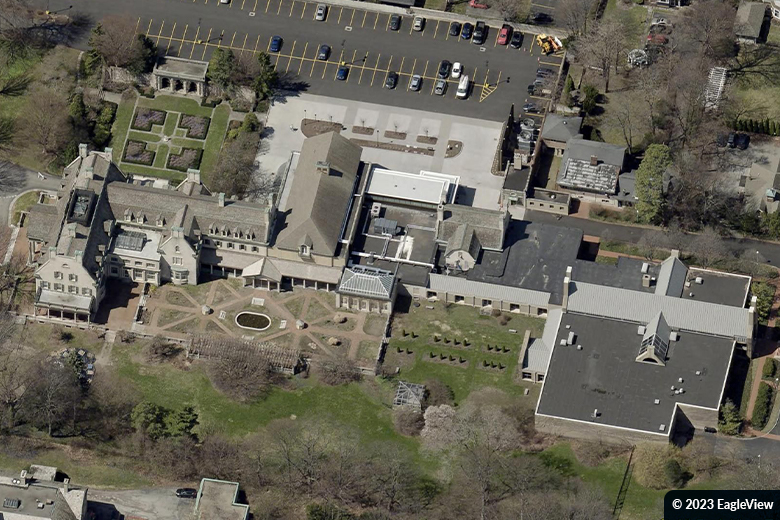 Fun Facts:
Located on the estate of George Eastman, the pioneer of popular photography and motion picture film, Eastman Museum is the world's oldest photography museum and one of the oldest film archives.
The museum, one of only two National Historic Landmarks in Monroe County, is home to several million artifacts and hosts a variety of exhibits related to photography, cinema and photographic technology.
📍High Falls on the Genesee River
⛳ Distance from Oak Hill Country Club: 5.4 miles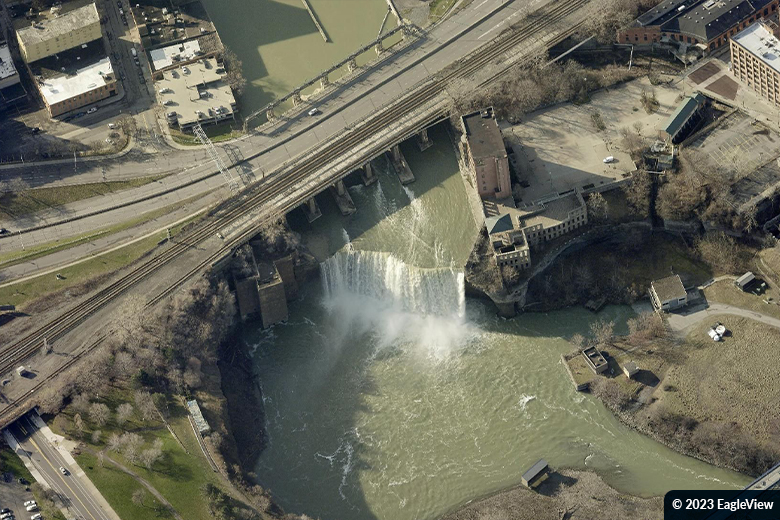 Fun Facts:
High Falls, a picturesque 96-foot waterfall on the Genesee River in the heart of downtown, has a proud history of powering the area's earliest industrial activities.
A fun leisure activity is to stroll along the Pont de Rennes pedestrian bridge to get the second best view. Our favorite view, of course, is from the air. 🛩️
📍Genesee Brewery
⛳ Distance from Oak Hill Country Club: 5.4 miles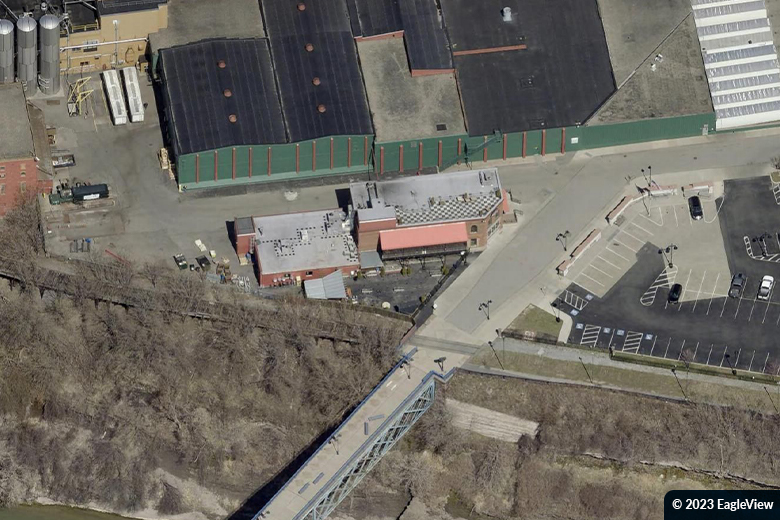 Fun Facts:
Founded in 1878, the Genesee Brewery is one of the largest and oldest continually operating breweries in the United States.
One of its signature beers, Genesee Cream Ale, was introduced in 1960 and over the next 20 years went on to sell more than 1 million barrels while winning two gold medals at the Great American Beer Festival.
📍Lamberton Conservatory
⛳ Distance from Oak Hill Country Club: 4.1 miles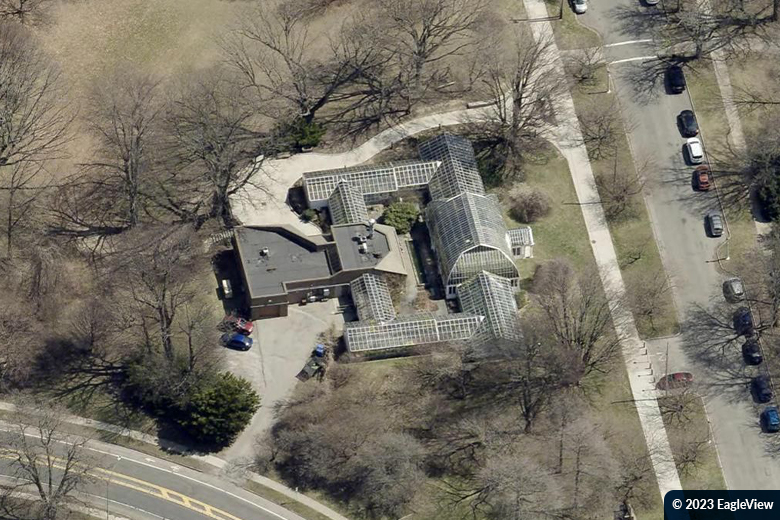 Fun Facts:
Rochester has been known as "The Flower City" since 1859.
Originally constructed in 1911 and named for Alexander B. Lamberton, the conservatory hosts events and exhibitions promoting floral wonders, and its interiors are a tranquil destination during the city's chilly winters.
📍Erie Canal and "Flour City"
⛳ Distance from Oak Hill Country Club: 2.5 miles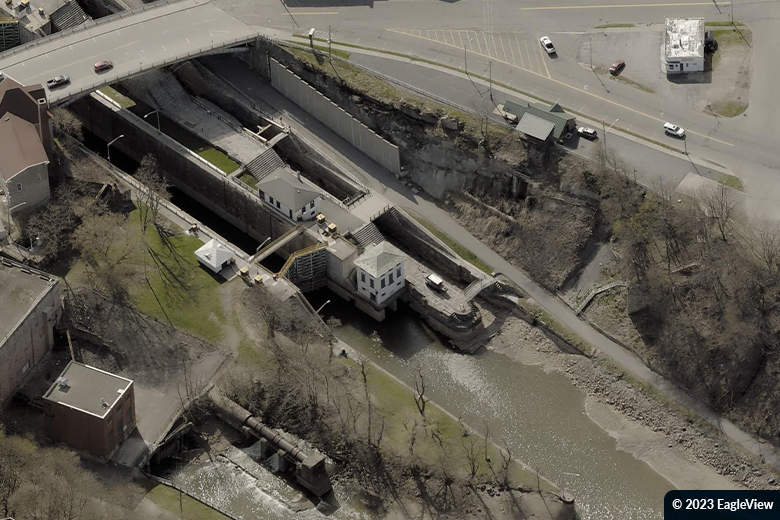 Fun Facts:
Completed in 1825, the Erie Canal allowed producers in Rochester to export flour through the Hudson River and the ports of New York City.
At one point in the 19th century, Rochester was one of the largest producers of baking flour in the world, leading to the nickname "Flour City."
According to Visit Rochester, Rochester flour was of such high quality that Queen Victoria was a customer.
📍 Kodak Tower
⛳ Distance from Oak Hill Country Club: 5.5 miles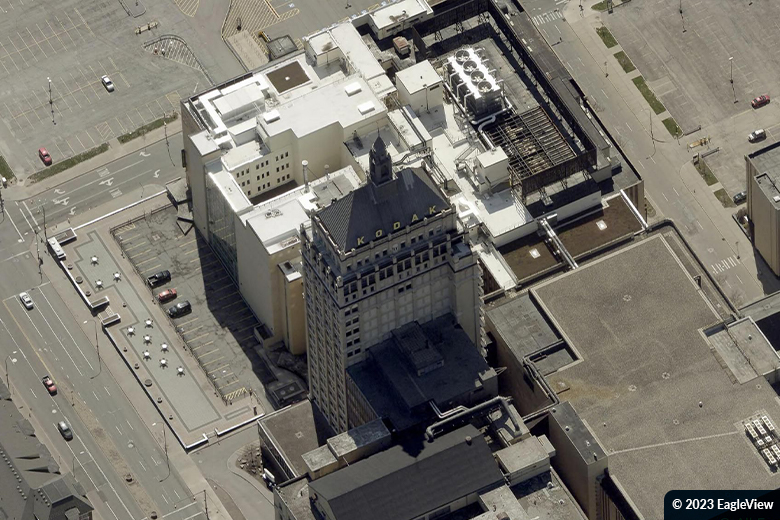 Fun Facts:
This 19-story skyscraper is part of the Eastman Kodak Headquarters in downtown Rochester.
The Kodak Company is best known for bringing photography to the masses through film and affordable cameras and later for inventing the world's first digital camera in 1975.
Kodak at one time employed over 15,000 people and operated the largest photographic product manufacturing facility in the world.
📍 Finger Lakes
⛳ Distance from Oak Hill Country Club: 23 to 65 miles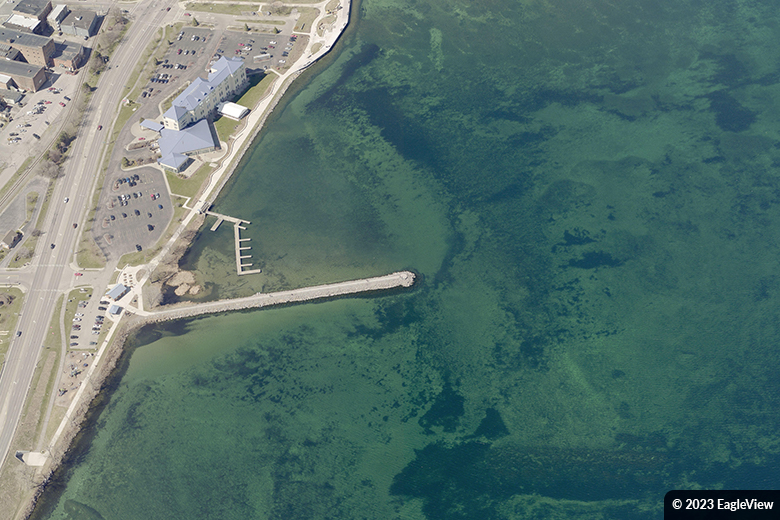 Fun Facts:
Featuring 11 beautiful lakes in the heart of upstate New York, the Finger Lakes are a popular destination for day trips, weekend getaways and vacations.
In addition to water and outdoor activities, the Finger Lakes are known for their wineries and wine trails, with Riesling featured as one of the most popular varieties.
In addition to wineries, the region also features a number of breweries and distilleries.
📍Innovative Field
⛳ Distance from Oak Hill Country Club: 5.4 miles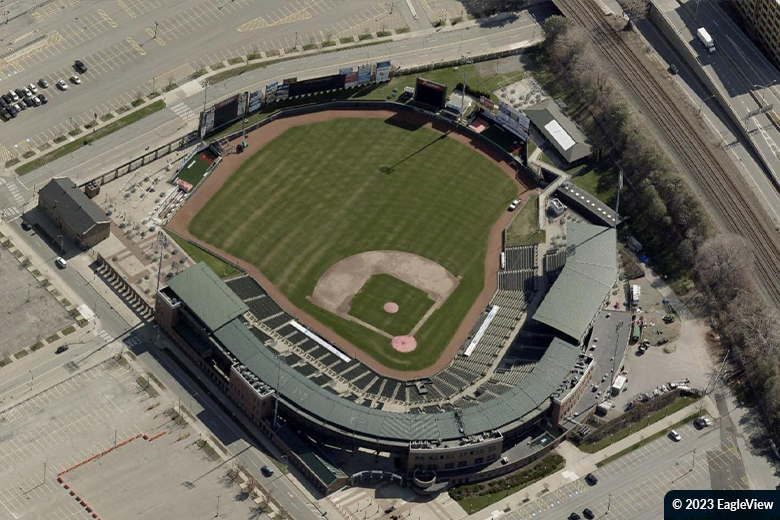 Fun Facts:
Home of the Rochester Red Wings minor league baseball team, the downtown stadium was known as Frontier Field since its opening in 1996. In 2022 the stadium was renamed Innovative Field.
Founded in 1899, the Red Wings are one of the oldest continuously operating minor league sports franchises.
Learn More About EagleView
EagleView is an industry leader in capturing high-resolution aerial imagery for governments and commercial industries. To learn more, follow us on social media: LinkedIn, Twitter, Facebook, Instagram, and YouTube.