May 29, 2018
Tulsa News on 6: U.S. Air Force Jet Captured in Pictometry® Image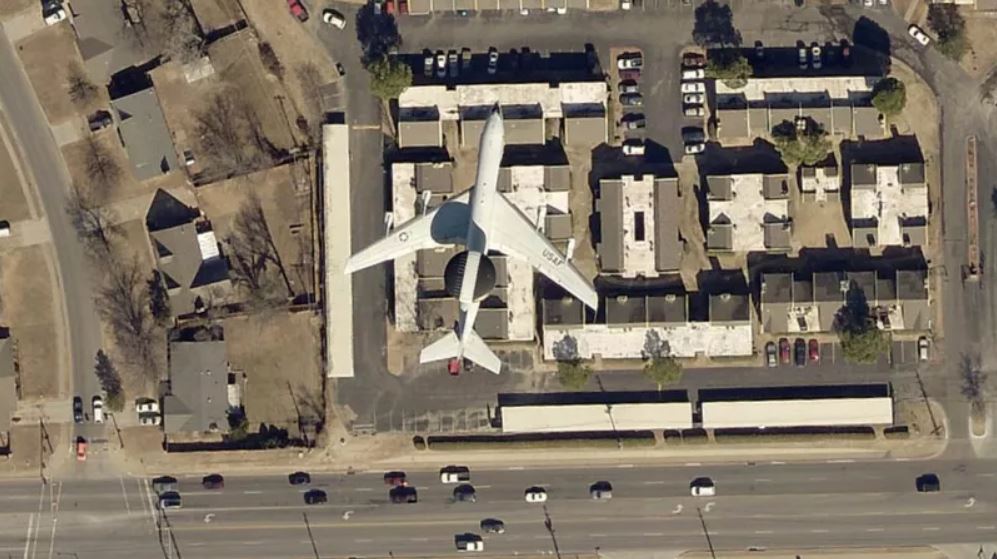 The Indian Nations Council of Governments (INCOG) in Tulsa County, Oklahoma, is an association of local and tribal governments in and around the Tulsa metropolitan area. The association uses Pictometry® imagery from EagleView for mapping purposes.
Last week, one INCOG imagery user spotted something interesting in the imagery: a U.S. Air Force E-3 Sentry Airborne Warning and Control System (AWACS) plane.
This image was captured in March; however, military jets regularly visit the Tulsa area for training purposes..
Military jets come to Tulsa often to practice landings and takeoffs. As News On 6 has reported numerous times over the years, Tulsa International Airport is popular with crews of large military jets because it has a 10,000-foot runway and its airspace is uncrowded.

The military flight crews have to get a certain number of landings and takeoffs every month in order to stay in practice, so they come to Tulsa and do a lot of touch-and-goes in a short period of time.

INCOG says the airplane that takes its aerials photos usually flies at 4,600 feet, which is relatively low and also explains why the AWACS jet is so clear in the shot.
See the Pictometry image of Air Force jet and read more about INCOG on News on 6.