February 14, 2017
An Inside Look at FutureView 2017: Day 2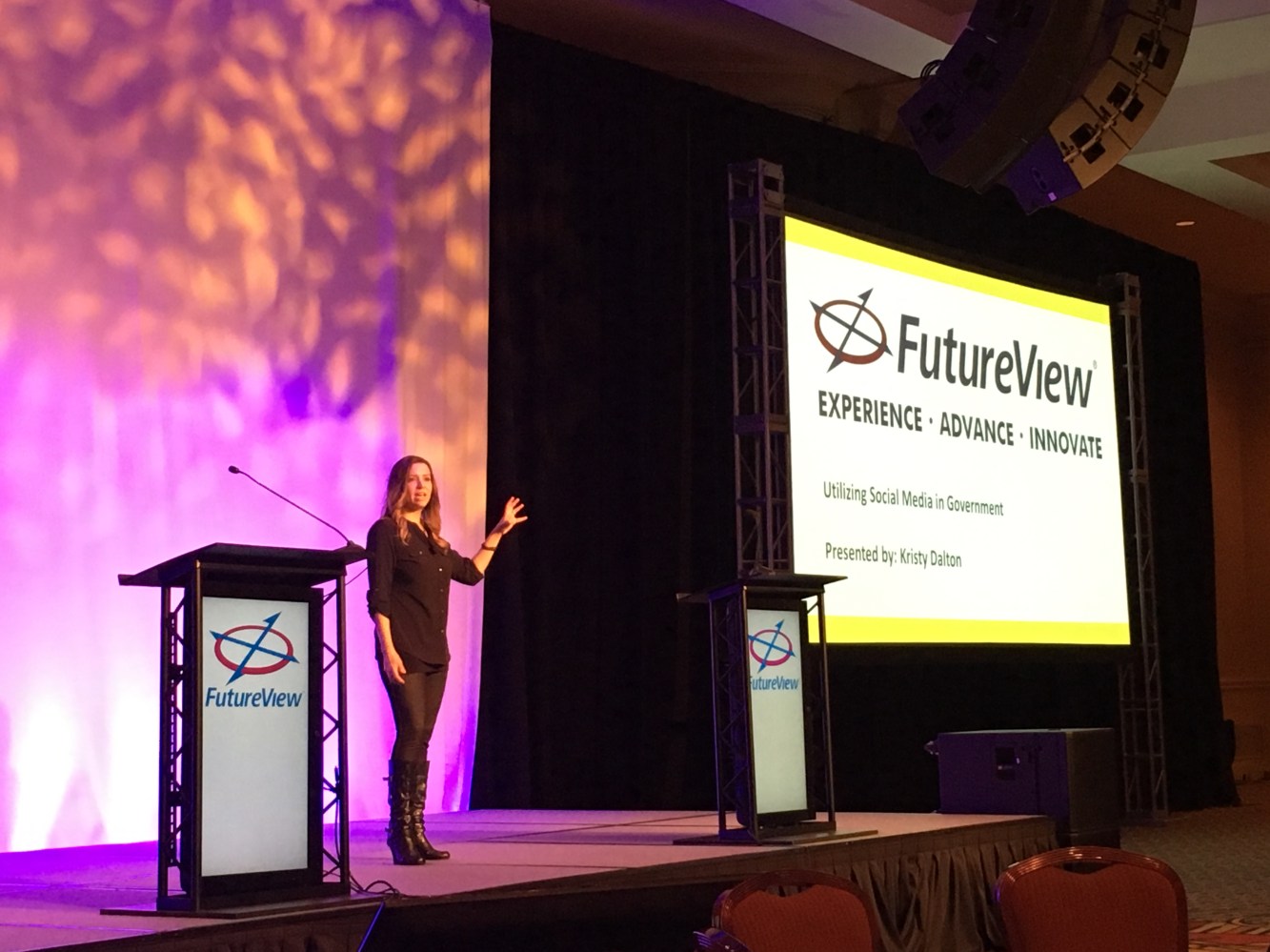 FutureView® 2017 has come to a close. We are so grateful to all of our attendees, exhibitors, and staff members who made it a success, as well as Nashville's Renaissance Hotel and Tequila Cowboy for hosting us. Read about the first full day here, and keep scrolling for a recap of the second (and last) full day of FutureView:
For our Wednesday morning session just after breakfast, we had Kristy Dalton, CEO of Government Social Media and founder of GovGirl. She shared her insight on how government organizations of all sizes can best leverage social media — Facebook, Twitter, Instagram, or even Snapchat — to communicate with the public.
Kristy gave the audience a rundown of the top five things to know when it comes to managing a government social media account. Tactics like using humor and making emotional connections with followers are crucial, she said, but social media managers need to be responsible with how they communicate.
Information is key for government agencies using social media, and that includes the dissemination of resources like GIS. Kristy gave the example of an emergency that required the evacuation of a city. Residents needed to know whether they should leave and where they needed to go, so the city put a map on social media to direct those who were most vulnerable during the incident.
Above all, Kristy explained, social media should help solve problems for followers, whether that's telling them how to avoid a bad traffic jam or what to include in an emergency preparedness kit.
That aligns with the message Frank Giuffrida and Anthony Cross delivered in the FutureView opening session — that EagleView® products are designed to help solve problems and make our customers' jobs simpler.
"This is why we're so passionate about the pixels we create," Frank said at Wednesday's closing session, "to help you solve problems." Every pixel in Pictometry® imagery, when viewed in an application like CONNECTExplorer™ or in one of our integrations, becomes actionable data.
The last day also saw a continuation of our training and speaker sessions. Attendees who may have missed a session on the first full day had the ability to catch it on day two, and everyone had the chance to keep learning about new topics and use cases.
On that note, we'd love to hear your feedback on the sessions you attended! Go to your Personal Programme in the FutureView app and use the "Session Rating" option to tell us what you thought of your classes. Attendees were emailed surveys after the event, so check your email and share your thoughts with us!
Finally, we closed out the evening at Tequila Cowboy, where the Nashville Nobodies provided the music.
From all of us at EagleView, thanks for a great FutureView! We hope to see you again in 2018!