April 19, 2017
What If You Could Change Your Assessment Workflow?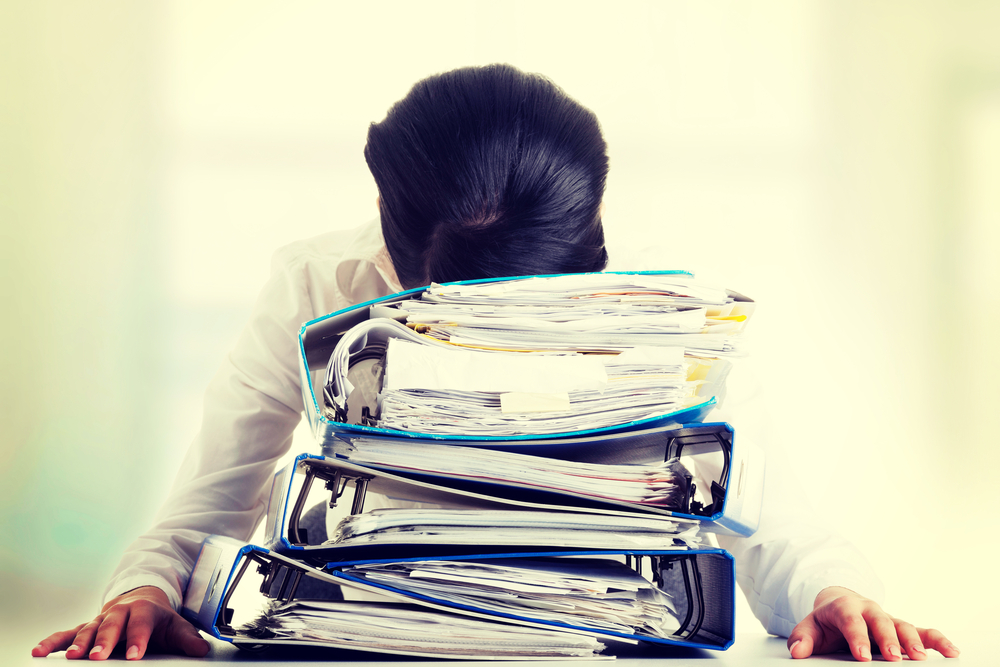 If a stack of papers and cards is waiting for you back at the office, there's a better way to structure your workflow.
The process for assessing property taxes has remained much the same over time. Every assessment and reassessment of a property under the "old way" has one common factor: an in-person field inspection.
The steps involved in a field assessment are lengthy and can come with unexpected setbacks. A typical workflow for an assessor might entail:
Sitting down at the computer
Loading data onto a mobile device or tablet or printing out property information
Checking the weather and organizing an effective route to travel from property to property
Driving from location to location – or walking there
Inspecting a property and writing down notes to type up at the office
Taking measurements and photos or collecting other data
Returning to the office and performing data entry – or handing that info off to another staff member who wasn't out in the field
Factor in challenges related to rapid population growth and natural disasters, or properties behind locked gates that aren't visible from the road, and the field inspection process can get messy.
What many assessors don't realize, however, is that they can streamline this process by using aerial imagery. Viewing high-resolution orthogonal and oblique aerial imagery captured at a low altitude can reveal property details that just aren't clear with satellite images.
The International Association of Assessing Officers (IAAO) allows assessors to perform remote inspections with aerial imagery through the Standard on Mass Appraisal of Real Property, 3.3.5. So how would this technology fit into a typical assessment department's workflow?
Reviewing just one property would mean:
Sitting down at the computer
Opening software – a computer-assisted mass appraisal (CAMA) system and/or a web-based app
Searching through property change data or looking up an individual parcel
Entering changes and other information into the CAMA software
Clicking through to the next account
That's fewer steps in a much more straightforward process. Inspecting a property with imagery allows an assessment professional to see several more properties over the course of an hour – and potentially dozens more per day.
So how do these two workflows differ? With remote assessment, assessors can:
See more properties in less time. Planning the most efficient route between properties is essential in speeding up a field inspection workflow. But with aerial imagery, assessors can view property changes and see location information right at their desks.
Reduce carbon footprint. Driving all over a county – especially a larger rural one – can add significant mileage costs as well as wear and tear on a vehicle. Add in the struggle of driving all the way out to a property with a locked gate or other barriers to entry, and that puts a strain on the environment as well as the office budget.
Decrease overhead costs. Overworked departments no longer need to worry about being short-staffed or finding extra room in the budget for insurance costs. The remote image inspection process allows assessment professionals to work at a reasonable pace at their own desks and only travel into the field when necessary.
Gain a more efficient workflow. By completing more appraisals in the office, assessors can see increased productivity and do more in a shorter period. Additionally, avoiding traffic, saving on gas costs and vehicle maintenance, and being able to work from the office are all benefits that can keep employees happier and more productive. It's a win-win for the whole department!
Plan field inspections only when they're necessary. Using aerial imagery can eliminate field inspections in many cases. When they are necessary, however, assessors can view property changes in imagery first, so they know exactly what to look for when they do leave the office.
How can you change your workflow? Read more about what Pictometry® imagery from EagleView® can do for assessors in our Portfolio of Change and browse our Agents of Change stories.