May 4, 2015
xyHt Magazine: The Practical Side of On-Demand Aerial Image Analytics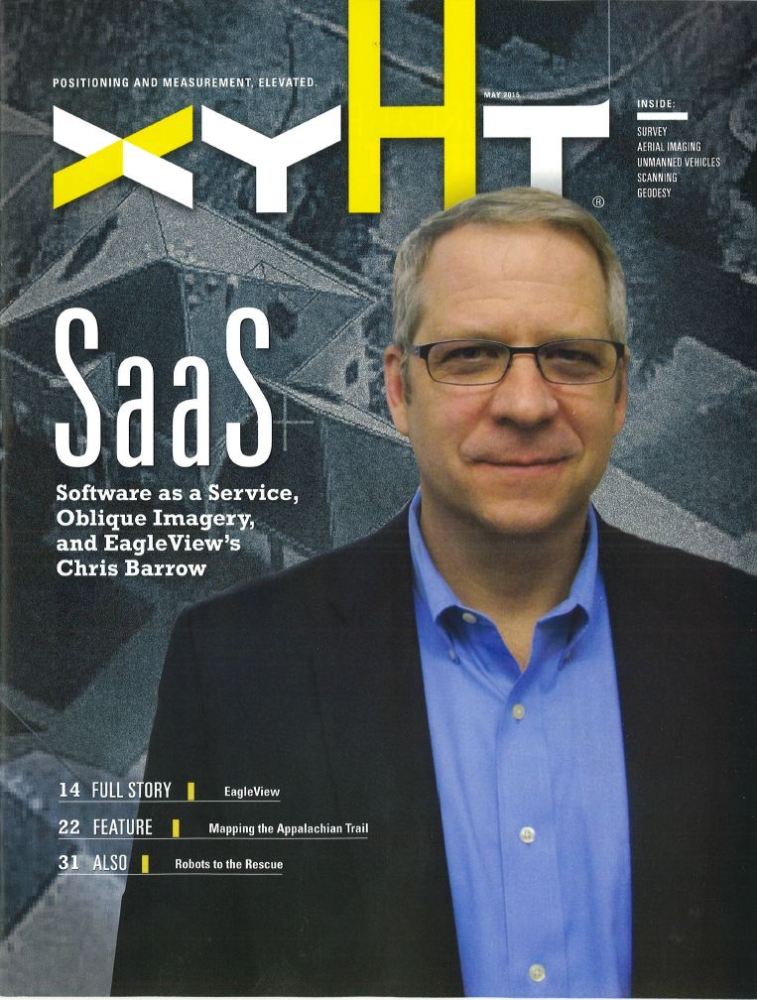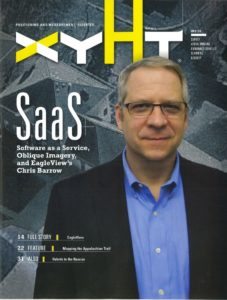 EagleView CEO Chris Barrow graces the cover of the May 2015 issue of xyHT Magazine. He is featured in an article about the company, the coming together of EagleView and Pictometry and the practical side of on-demand aerial image analytics. Learn how these disruptive technologies are transforming the way companies do business.
A contractor showed up at my house to give an estimate for a long overdue roof replacement. He hadn't pulled out a ladder, so I asked if he needed mine. His response was, "Since we started using EagleView, I don't really have to climb up there anymore." Instead, he pulled out a seven-inch semi-disposable tablet and showed me a fully dimensioned image of my roof that he'd ordered online the day before, and he cranked out an estimate on the spot.

Chances are that you may have been a downstream client of one of many such services that EagleView has been providing for roofing contractors, developers, assessors, and insurance companies—without even realizing it. What this contractor demonstrated to me is a real example of the fruits of "big data" and Software as a Service (SaaS). It was an example of how traditional markets for geospatial services have and will continue to change rapidly.

Big (Aerial) Data

"If you think about big data, it doesn't get any bigger than this," says EagleView CEO and president Chris Barrow in a recent interview with xyHt at the headquarters of the now-merged EagleView and Pictometry companies. Barrow is referring to the massive library of aerial imagery collected by Pictometry over the past 15 years that encompasses 98% of all structures in the U.S. It contains not only orthophotos, but also oblique imagery from multiple angles.