July 25, 2017
GISCafé: Esri UC 2017 Interview with Robert Locke, Senior Vice President for Government Sales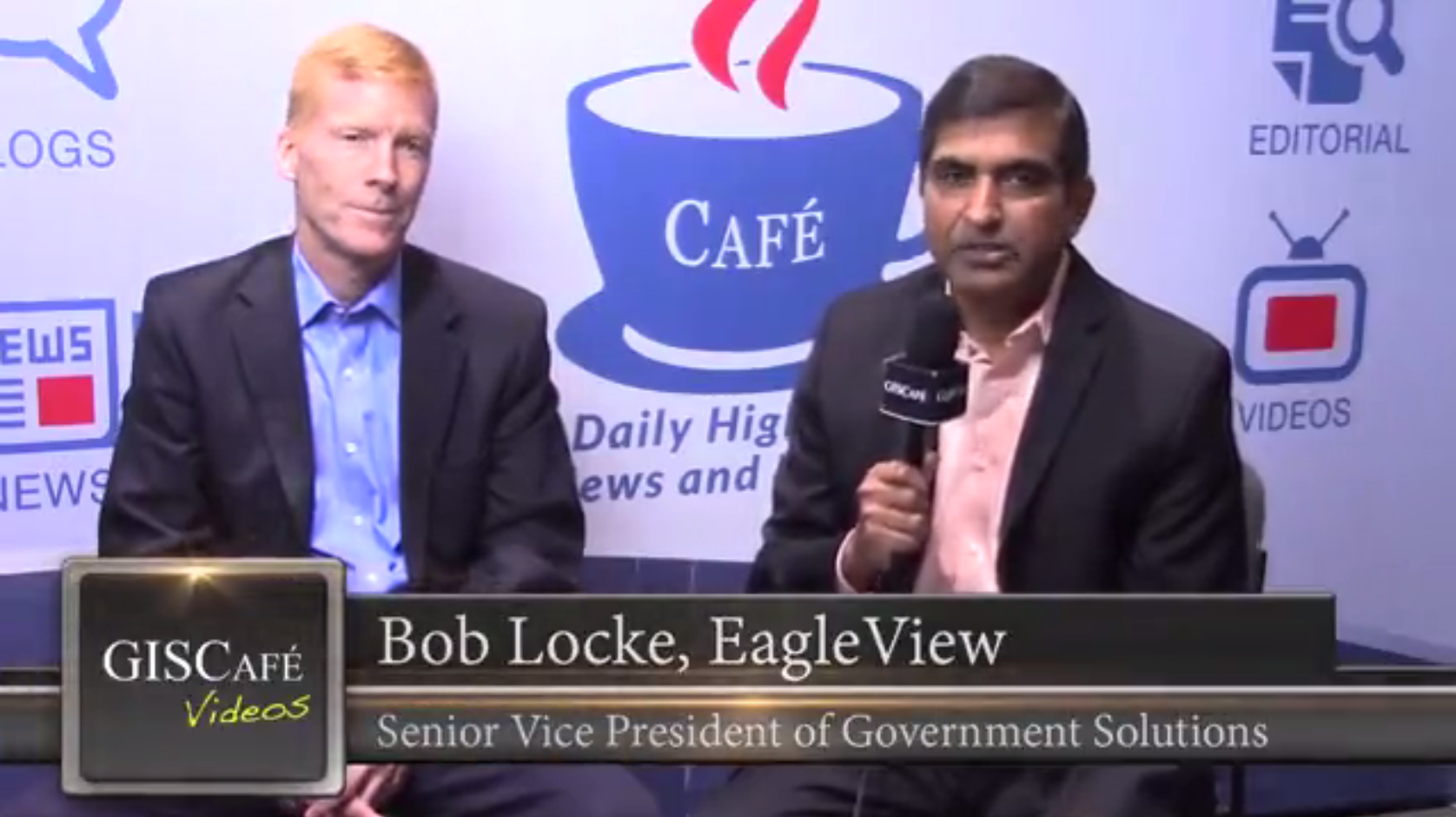 Were you at the Esri User Conference this year in San Diego? EagleView was there, and we hope you had the chance to meet with us!
Robert J. Locke, Senior Vice President for Government Sales at EagleView, had a chance to sit down with GISCafé's Sanjay Gangal at Esri UC 2017 to highlight about some of the latest innovations at EagleView.
In the interview, Bob discusses EagleView's latest ultra-high-resolution aerial imagery, which was on display along with a digital 3D city model of Sacramento at the EagleView booth. EagleView also has up-to-date Esri integrations, including ArcGIS Pro, for our Pictometry® imagery.
Bob also covers EagleView's recent acquisition of OmniEarth, a developer of machine learning technologies and decision-making tools for the water resource management, energy, and insurance markets. The acquisition enables EagleView to enter the water resource management market and offer additional solutions to our current customers as well.
EagleView also has a newly redesigned website with information about our Pictometry imagery and Esri integrations as well as GIS industry news.
Watch the interview on GISCafé and explore the all-new EagleView website.