May 1, 2018
May 2018 Calendar Image: A Barrier in the Blue Waves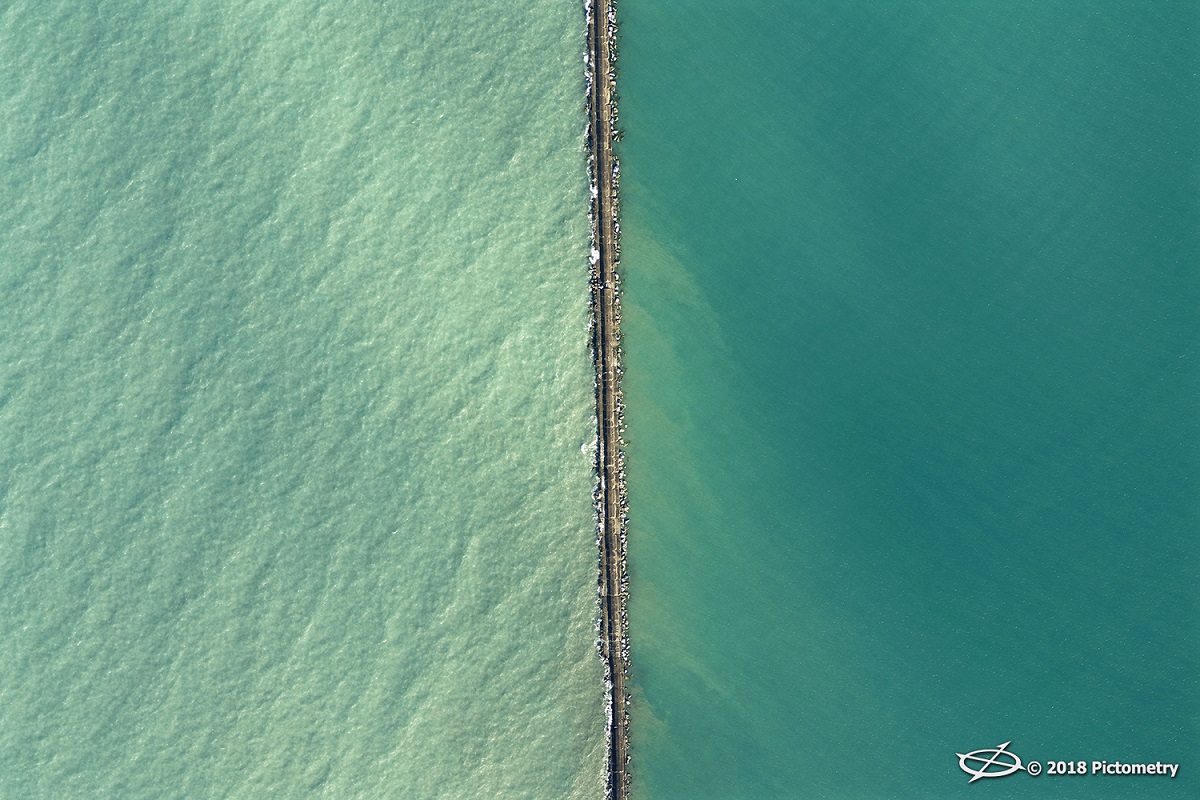 From the millions of Pictometry® images captured each year, EagleView selects 12 favorites to display in an eye-catching wall calendar. The 2018 calendar showcases just a few of the highlights of the 2016-2017 image season.
Featuring national forests, southwestern canyons, shipping yards, roller coasters, and more, the 2018 EagleView calendar shows the diverse terrain and communities of North America.
May: A Barrier in the Blue Waves
A narrow breakwater jutting out from the eastern shoreline of Illinois divides Lake Michigan and the artificially protected Calumet Harbor.
The section depicted here was built between 1899 and 1902 and spans 4,400 feet before changing course and angling southeast another 6,714 feet, crossing state lines into Indiana. The man-made divide paints a striking color change between the wider waters of Lake Michigan and the relative safety of the harbor.
Image coordinates: 41.741526, -87.52317
Want to see more Pictometry imagery?