December 20, 2016
Story Map: How Far Do We Go to Capture Pictometry Imagery?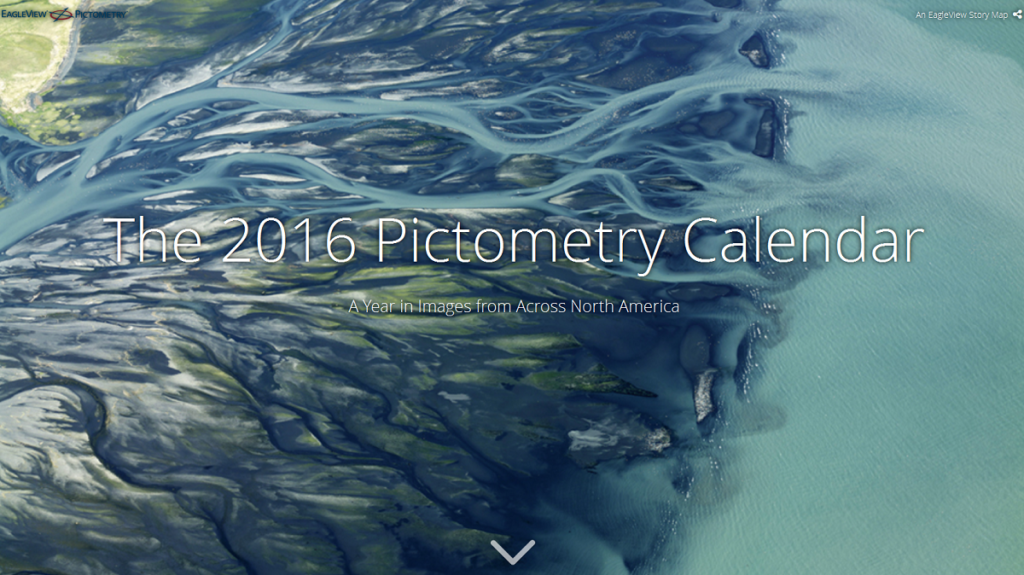 Each month, we share an image from our annual Pictometry® calendar right here on our blog. For 2016, we selected 12 of our favorite images out of more than 28 million captured in the 2014-2015 season.
Our 2016 calendar displays the diverse terrain found all across North America: deserts and mountains, canals and lakes, farmlands and cityscapes, islands and ocean bays.
Seeing one aerial photograph per month is one way to experience the spectacular Pictometry imagery we capture. But it doesn't quite show just how far we travel to bring our customers industry-leading imagery and data.
For fun, we mapped out where we flew in an Esri® Story Map, and we used the distance measuring tool in the Esri ArcGIS® platform to see just how far our imagery took us. As a Gold Partner with Esri, Pictometry imagery integrates into the ArcGIS Solutions Suite, which includes ArcGIS Pro.
Our furthest destinations from west to east – going all the way from Maui in the Hawaiian Islands to Barnstable, Massachusetts, on Cape Cod – sit more than 5,000 miles apart. To put that into perspective, traveling between these two locations on a commercial airline would take about 15 hours, depending on layovers.
Traveling through the Continental United States takes us from the northernmost point just outside of Seward, Alaska, all the way down to the southernmost spot in Brownsville, Texas, near the U.S.–Mexican border. That distance spans roughly 3,400 miles from end to end, though a trip by car tacks on about 1,000 miles and would take 73 hours to drive, according to Google Maps.
What about the shortest distance between two of our calendar images? Those would be our July and August images, captured just outside of Tonopah, Nevada: the Crescent Dunes Solar Energy Project and the Tonopah Dunes Off-Road Vehicle Park, just two miles away from each other.
If we used the calendar as a flight map, flying from New Mexico to Alaska to Washington and so on, we would need to fly roughly 22,300 miles to reach all 12 destinations. A more efficient flight plan, simply taking us from west to east to each point on the map, would involve flying about 8,700 miles. And while those may seem like large numbers, they're small compared to the total number of miles we fly every year.
Check out our Story Map to see where we flew for the 2016 calendar and learn about some of our favorite locations. We can't wait to share our images for 2017 with you soon!