June 27, 2022
Discover Top Trends For GIS Professionals at the 2022 Esri User Conference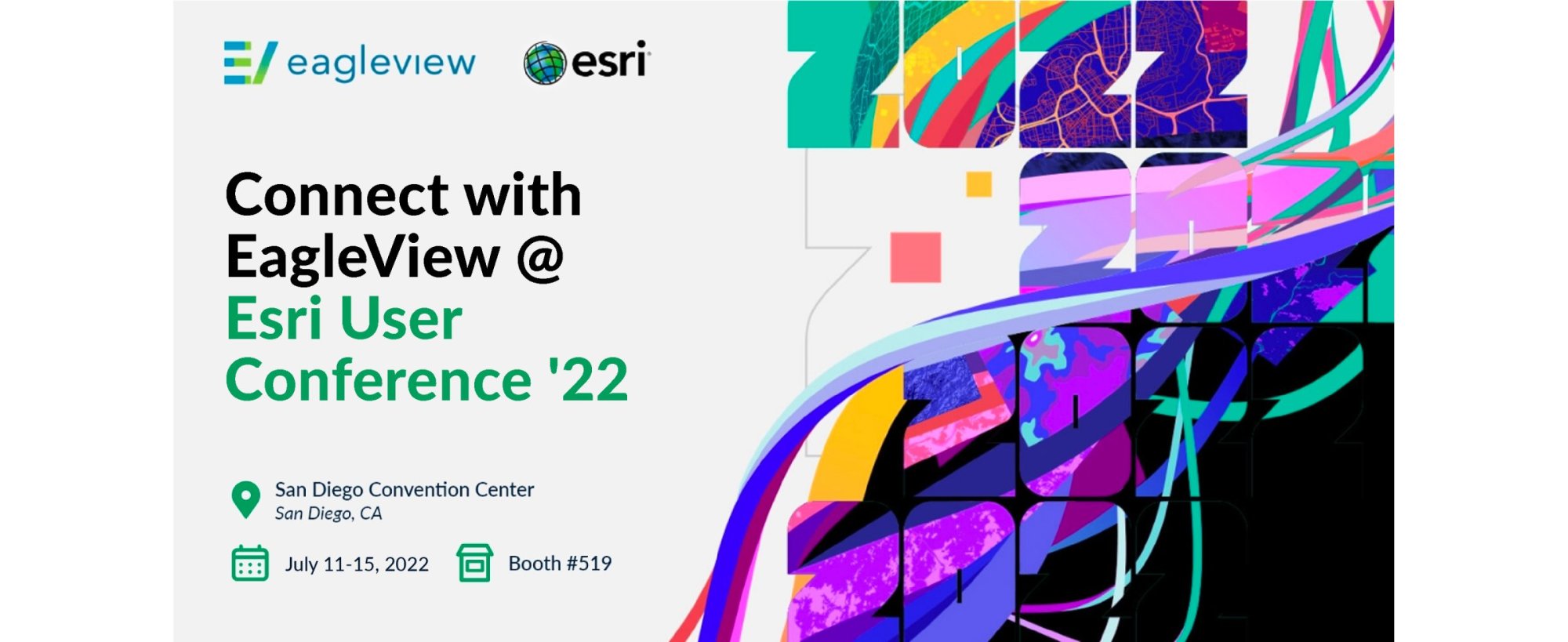 EagleView is excited to be taking part in this year's Esri User Conference in San Diego. Come join us and thousands of users from around the globe to reconnect and discover the latest advances in geographic information system (GIS) technology.
We'll be sponsoring the Imagery Summit on Sunday, July 10th at the Marriott Marquis San Diego Marina, and will also be at booth #519 at the main user conference during show hours to share how government departments are leveraging GIS capabilities to solve problems, create shared understanding, and map common ground.
Be sure to join EagleView's own Alex Rodd, Regional Technical Manager for Government, on Wednesday, July 13th from 3-3.30 pm PT for an in-depth session on Oblique and Orthogonal Aerial Imagery for GIS Professionals.
EagleView offers certified high-resolution orthogonal and oblique aerial imagery, combining GIS data with geo-referenced, natural looking imagery from multiple angles to help government agencies improve efficiency, accuracy, and decision-making.
Our turnkey integrations with Esri software help GIS professionals visualize and validate GIS data to share critical context with government stakeholders, helping them work more effectively and make better, data-backed decisions.
Register For the Esri User Conference
Esri User Conference 2022
July 11-15, 2022
San Diego Convention Center
EagleView Booth #519
https://www.esri.com/en-us/about/events/uc/overview
We look forward to seeing you there!
Won't be able to attend? Contact us to learn how you can integrate EagleView into your Esri applications.