April 17, 2023
How Insurance Companies Can Take On 'The Great Retirement' with Automation Technology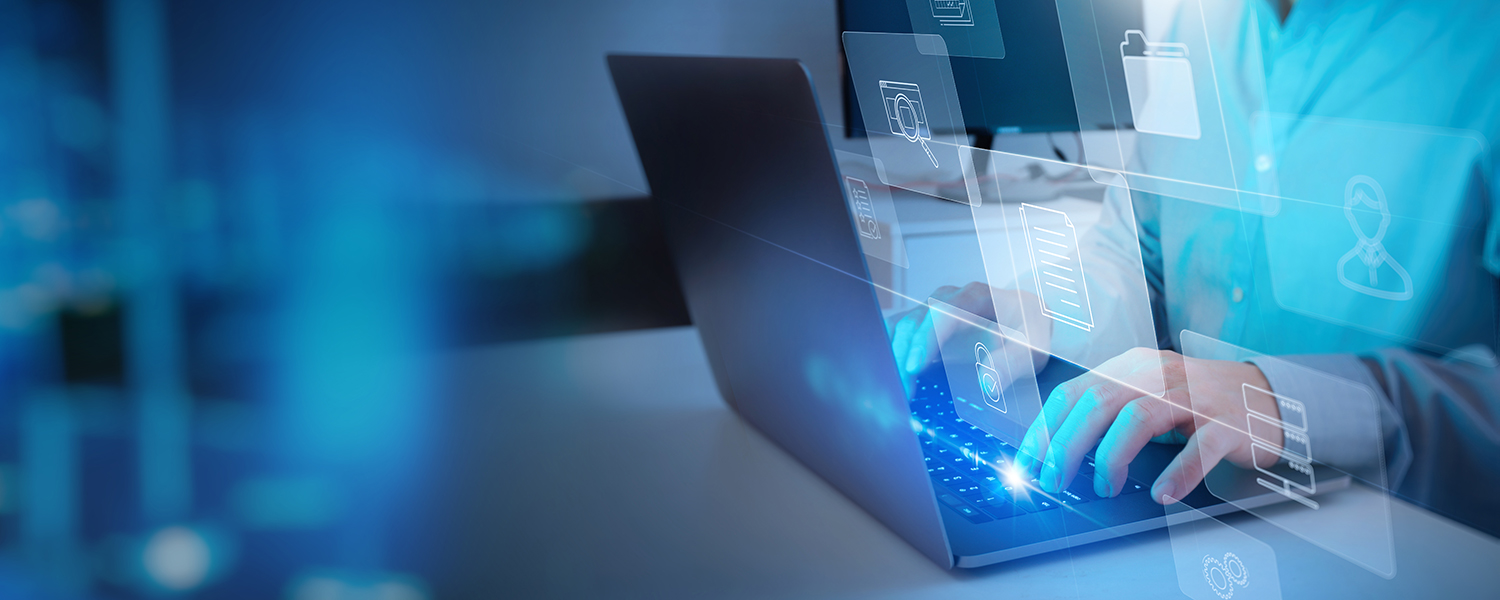 By David Bairstow, SVP & GM, Insurance

By 2036, 50% of the current insurance workforce will retire, according to the United States Bureau of Labor Statistics1. The Bureau anticipates that 400,000 positions in the insurance industry will be unfulfilled as a result of that dropoff—known as 'The Great Retirement.'
Unfortunately, filling those positions is easier said than done. The insurance industry has unique challenges when it comes to hiring talented younger people. Experts say2 the sector has lacked energy and initiative for igniting passion and attracting new blood. The COVID-19 pandemic also complicated hiring for the industry as a whole. Add to that the insurance industry's slower approach to adopting technologies that attract younger workers, and hiring is now a multi-layered hurdle to jump. Despite these challenges, the insurance market continues to grow.
Insurance companies will need to turn to technology to overcome hiring obstacles and meet the forthcoming demand of the next decade. Download this white paper Bridging Talent and Knowledge Gaps in the Insurance Industry to learn how your insurance business can prepare for the future. In it, you'll learn:
How technology helps you do more with less
Every industry has begun to embrace automation for its power to streamline operations and introduce greater efficiencies, but insurance is notorious for lagging when it comes to technology adoption. To maintain a competitive edge through The Great Retirement, insurance companies need to embrace automation and technologies, such as drones to process more claims with fewer resources.
Advanced drone technology produces high-resolution aerial imagery that helps insurers speed up claims processing with more accurate data and fewer human touches. With drones, you don't need to send people to physical sites to capture the data you need to make the best claims decisions. You can obtain virtual measurements, conduct remote inspection, and reduce the risk involved in having a claims adjuster physically assess a property. You're able to do more with fewer resources, all while improving your claims processing efficiency and outcomes.
How to control costs in a hiring squeeze
Acquiring talent—even the sparse talent to be found—is expensive and time-consuming. Furthermore, if you're experiencing attrition, your costs can go out of whack because work needs to be reallocated, which can overwhelm other teams. Leveraging drone technology and automation introduces a more predictable way to operate—offsetting costs associated with acquisition and attrition.
With drones taking care of capturing data for your claims processing, your existing talent will be able to focus on more high-value work such as strategy and delivering superior customer service. You'll work with higher-quality data while you spend less on human workers to obtain it—all while your customers get better experiences.
How to attract and retain talent without experiencing "tribal knowledge" loss
Younger generations are attracted to companies that integrate advanced technologies into everyday life. By using drones and automation, your organization will rise to the top of the list for prospective employees, which will be essential for competing in the talent pool.
Young talent also expects to be able to get work done from anywhere. Virtual property claims management and remote-first claims assignments deliver on this promise. Your staff will be able to:
Remotely access accurate, automated roof measurements
Work from any location with on-demand access to imagery
Repair, replace, or deny claims with greater confidence
Speed up claims workflows and expedite review processes
Additionally, using advanced technologies allows you to avoid knowledge gaps that can occur when older employees leave your organization. Those employees might store a wealth of information personally about how to get things done manually, but automation corrects for this siloed approach. Automation simplifies previously complex insurance claims processes and nullifies the need for a human to apply their unique knowledge of how to complete a given workflow.
With automation taking over manual work—and with drone-based solutions increasing your data accuracy—you'll level the playing field for younger hires. Humans will no longer have to be the storehouses for the knowledge associated with many workflows.
Stay competitive, no matter the age of your insurance workforce
Using technology to get through The Great Retirement will do more than just allow you to survive it. Insurance companies can actually develop a competitive edge and come out the other side of this pending problem with more streamlined workflows, greater efficiencies, and solutions that support their long-term growth.
Get in-depth details in the white paper Bridging Talent and Knowledge Gaps in the Insurance Industry if you're curious about how to modernize your insurance business.
Footnotes: