January 11, 2019
5 Emerging Insurtech Trends for 2019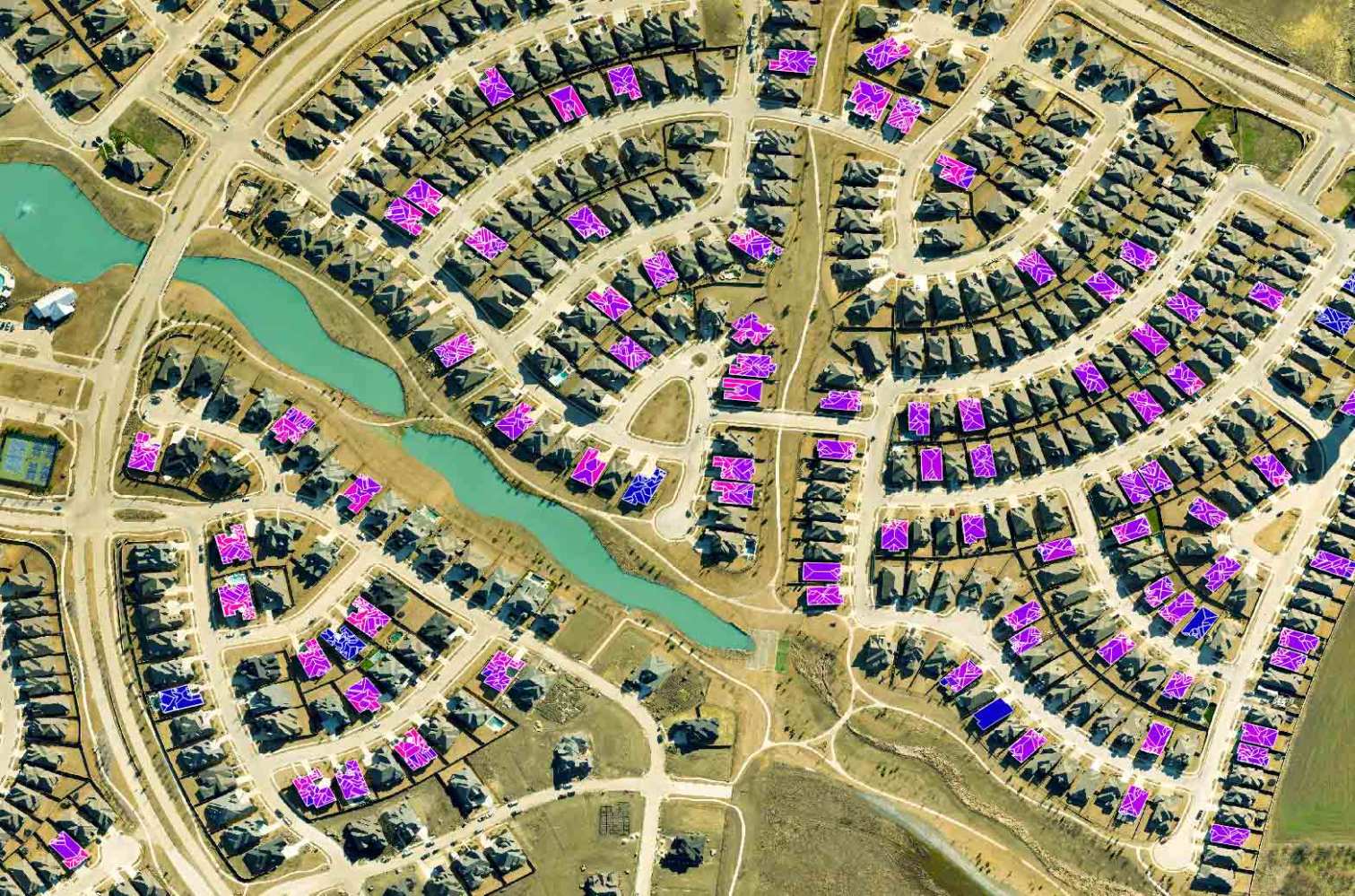 There's no shortage of technology for the insurance sector (also known as insurtech). From post-storm claims processing to everyday policy underwriting, data-driven technology is helping property & casualty (P&C) carriers work smarter—not harder.
In the fast-paced world of insurtech, it can be difficult to keep up with the latest advances. According to recent research from Novarica, more than one-quarter of insurance carriers are planning pilot programs in solutions such as big data technology and predictive analytics. No matter which solutions they've chosen, however, Novarica notes that early adopters of technology are already seeing positive ROI and success with their efforts.
The five insurtech solutions below have been in-demand for some time. This year, however, they may become more necessity than "nice-to-have" for insurers of all sizes.
Artificial intelligence
Artificial intelligence (AI) isn't exactly emerging—it's been around for some years. AI aggregates and analyzes data faster than any human can.
Insurers are leveraging AI to work smarter, not harder. This includes efforts that can improve CSAT. Chatbots and predictive technology are being employed to help insurers sell the right coverage to their customers.
Not only are customers seeing the difference, but so are industry professionals. Claims technology that connects data, automation, and machine learning is helping to create new career opportunities and streamline adjuster workflows.
Data derived from machine learning, a subset of AI, brings carriers the answers they need instantaneously. For example, with machine learning algorithms that recognize and categorize property features, claims adjusters can see changes to a property after a weather event and underwriters can quickly identify property features at the time of quote and binding.
In short, AI is already making a huge impact in the industry. It would be harder for an insurance carrier to avoid AI at this point than it would be to implement it. Further, this insurtech is trickling down to other, more specific data innovations, like the ones that follow.
Comprehensive insurance data pre-fill
The more underwriters know about a property up front, the more accurately they can price risk. Going without the right information can leave a home or business underinsured should disaster strike.
The more accurate their data is up front, the better that insurers can price policies for home and business owners. All of that comes down to having the right data at their fingertips.
One way they are doing so is through predictive analytics. These modern predictive models generate a score that can tell an insurer the risk, severity of the claim, or customer profitability of a property. Novarica reports that nearly 80% of insurers have deployed or will deploy programs related to predictive analytics in 2019. Of those, nearly half are using this insurtech for underwriting.
Machine learning algorithms can detect more information than ever about a property. When combined with ultra-high-resolution imagery, artificial intelligence can extract building features and detect the presence of pools, solar panels, or overhanging trees on a property.
Predictive disaster modeling
The sooner an insurance carrier knows how an event will impact an area, the faster they can begin processing claims and calculating losses. Today, insurtech is helping carriers understand impact before an event can occur.
The 2017 and 2018 wildfires in California have been among the most severe on record. Millions of people were impacted, and many had to evacuate the areas and leave their homes behind.
There's no guarantee that technology can prevent these events, but it can help organizations predict and respond to the impact of a wildfire or storm. Machine learning and AI are creating more accurate models for insurance carriers. As a result, they can begin processing claims before homeowners return to their properties.
More sophisticated storm response
Wildfires aren't the only events that have resulted in staggering losses for property owners. The hurricanes of 2017—Harvey, Irma, and Maria—represent three of the five most expensive hurricanes to ever hit the United States. Collectively, they represent $265 billion in total costs.
When a weather event results in widespread damage across a region, insurers need a solution that brings them as much data in as little time as possible. This not only includes adjusters in the field but solutions that bring the field to the adjuster's desk.
Imagery from satellites, fixed-wing aircraft, unmanned aerial systems, and mobile devices can help adjusters understand what's on the ground. In some cases, this can eliminate unnecessary site inspections.
This type of insurtech also protects against fraudulent claims, after a storm or otherwise. Imagery and artificial intelligence provide insurance professionals with physically verifiable data and machine learning algorithms that can better detect patterns that indicate fraud.
Better resource planning
Sometimes, adjusters are required on location for a claim. In these instances, carriers want to be sure that they have the right resources for the inspection.
Insurtech can provide carriers with information about a property before an adjuster sets foot on it. A before and after view of a property can reveal the extent of the damage after a storm. Further information, such as a steep slope roof or multi-story count, can help adjusters determine whether they will require ladder assist or drone inspection.
What advancement in insurtech means for carriers
Before they can quote and bind a policy or process a claim, insurers need to know as much as possible. Knowing the impact of a storm or catastrophic event ensures faster claims processing and greater efficiency when adjusters are in the field.
All of that comes down to big data. In the world of insurance, there's no such thing as "too much information." The more complete data that insurers have, the more efficiently they can work and, in turn, the greater their customer satisfaction will be.