July 30, 2018
Responding to Iowa's Sudden Tornadoes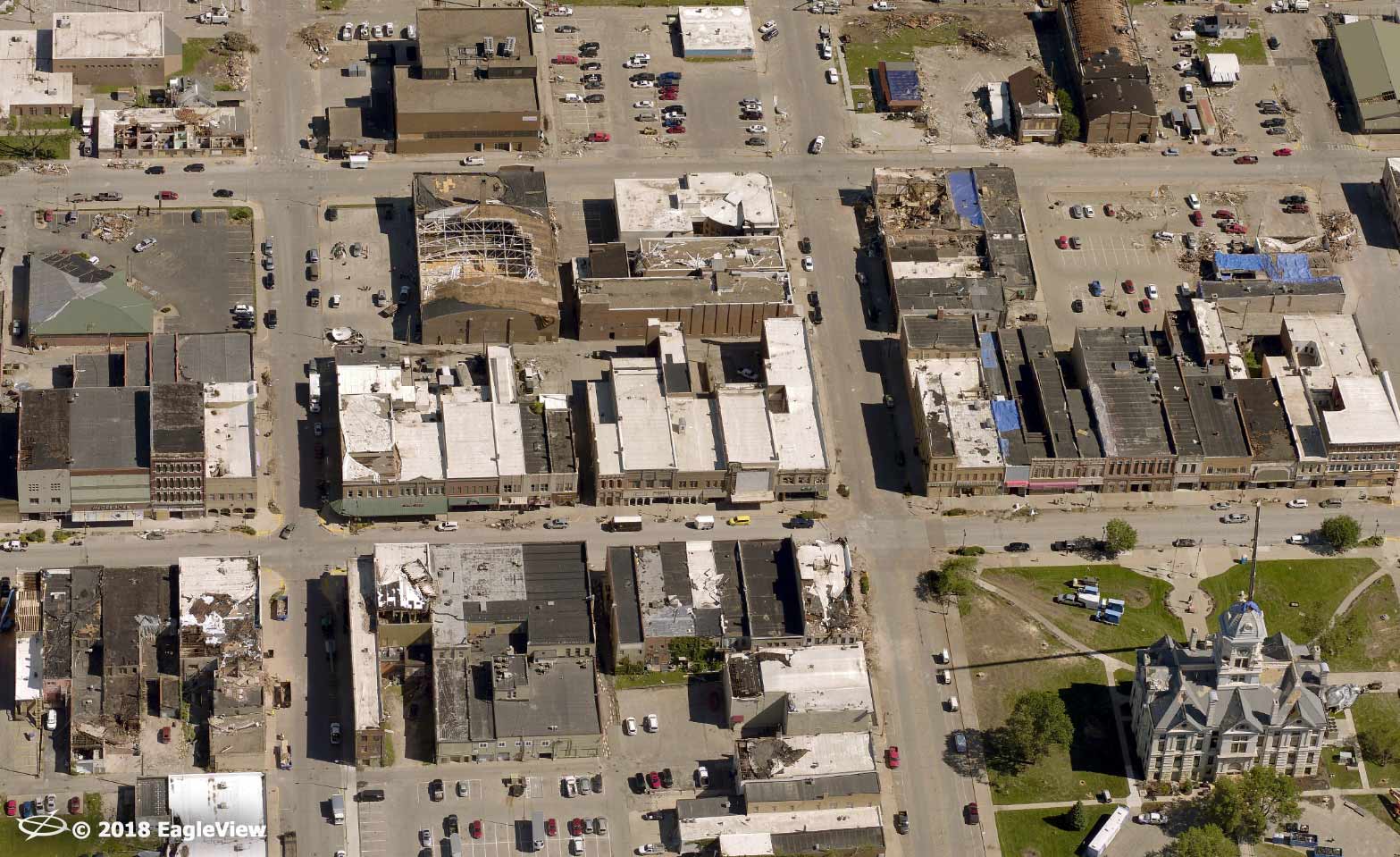 On July 19, a total of 12 tornadoes were reported throughout Iowa, according to the National Weather Service. The events caused catastrophic damage in several central Iowa cities.
The unexpected storms left communities in Iowa blindsided. However, emergency response efforts, as well as high-resolution image capture in the affected areas, are helping local jurisdictions recover.
What Happened?
Two of the tornadoes, which struck the cities of Marshalltown and Pella, were rated EF-3 and saw winds of 144 miles per hour, according to the Des Moines Register.
The tornado in Marshalltown "originated from two persistent supercell thunderstorms that raced southeastward through central Iowa," as reported in The Washington Post. The storm then rose to a staggering 55,000 feet high.
Marshalltown's historic district saw extensive damage. The Marshall County Courthouse lost the spire on its brick clocktower. Other damage that occurred included the tornadoes ripped the walls off of the county's 911 communication center. The Lennox heating and air conditioning plant, one of Marshalltown's largest employers, was damaged in the storm.
The damage spread beyond local businesses, reports The Washington Post. The storm caused vehicle to go missing or overturn. It took out the tops of buildings, fell trees, and damaged power lines and gas mains.
Thankfully, no storm-related fatalities were reported. Several people were injured, however, including one volunteer who suffered a broken back and concussion while clearing debris.
In Pella, about 50 miles south of Marshalltown, several buildings at the Vermeer manufacturing plant were damaged, and at least seven people were injured and sent to the hospital. Social media posts showed the destroyed building and piled-up cars in the Vermeer parking lot.
Another tornado, rated a category EF-2, hit nearby Bondurant with winds of up to 110 miles per hour and damaged several dozen homes.
How Can Communities Recover?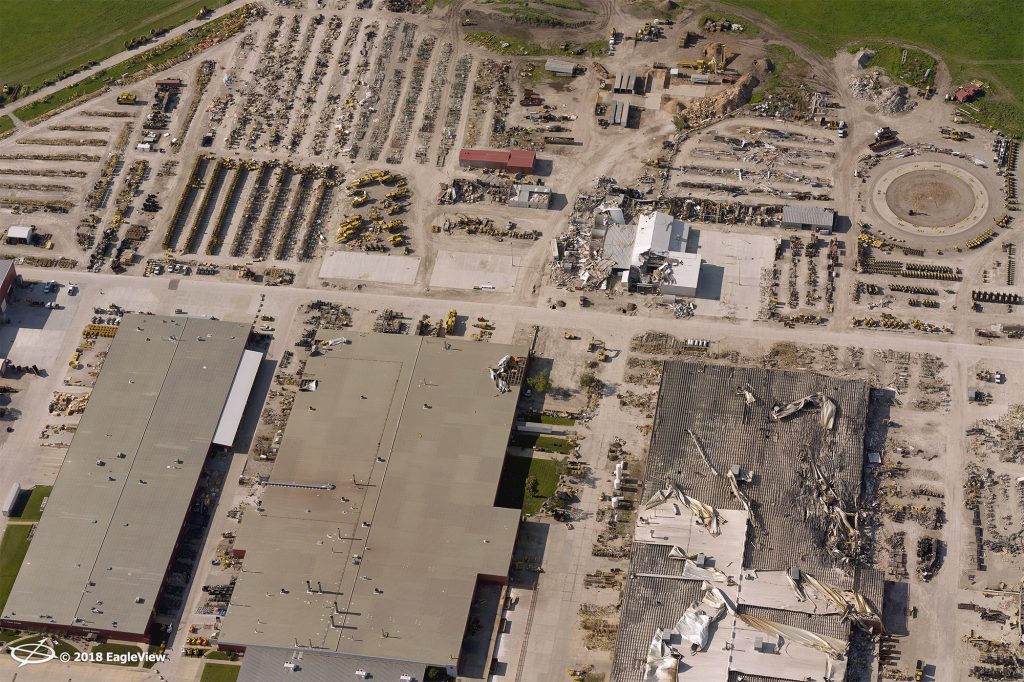 While it's possible to prepare for a storm like a tornado, their unpredictable nature can disrupt even the most thorough emergency management plans. The widespread damage took Iowans and weather officials by surprise.
Community members have banded together to aid in cleanup efforts. Bondurant-Farrar High School football players traded their scheduled weightlifting session to help clear debris. One café owner in Bondurant delivered food to first responders the day after the tornado.
The total costs of the damage are still being calculated. In the meantime, property owners can take steps to ensure that they receive help from their insurance carrier. Homeowners should check for new damage, especially cracks in the walls and leaks in the roof or from plumbing fixtures. Insurance carriers are able to help property owners understand what their policies do and don't cover following a catastrophic event.
What Is EagleView Doing to Help?
As with dozens of other catastrophic weather events, EagleView worked with local authorities to coordinate aerial image capture and delivery as part of its RapidAccess™ solution. The imagery began to become available on Sunday, July 24, with more being processed. The imagery update is concentrated around the areas hardest hit: Bondurant, Pella, and Marshalltown.
Get a behind-the-scenes look at our disaster response program, as profiled in the Rochester Democrat & Chronicle.
A variety of agencies and industries rely on EagleView for disaster response:
Our thoughts are with those affected by the storms. Have questions about what EagleView can do for your agency or business after a natural disaster? Contact us today.