May 9, 2019
A Simple Step-By-Step Process to Increase Your Job Profits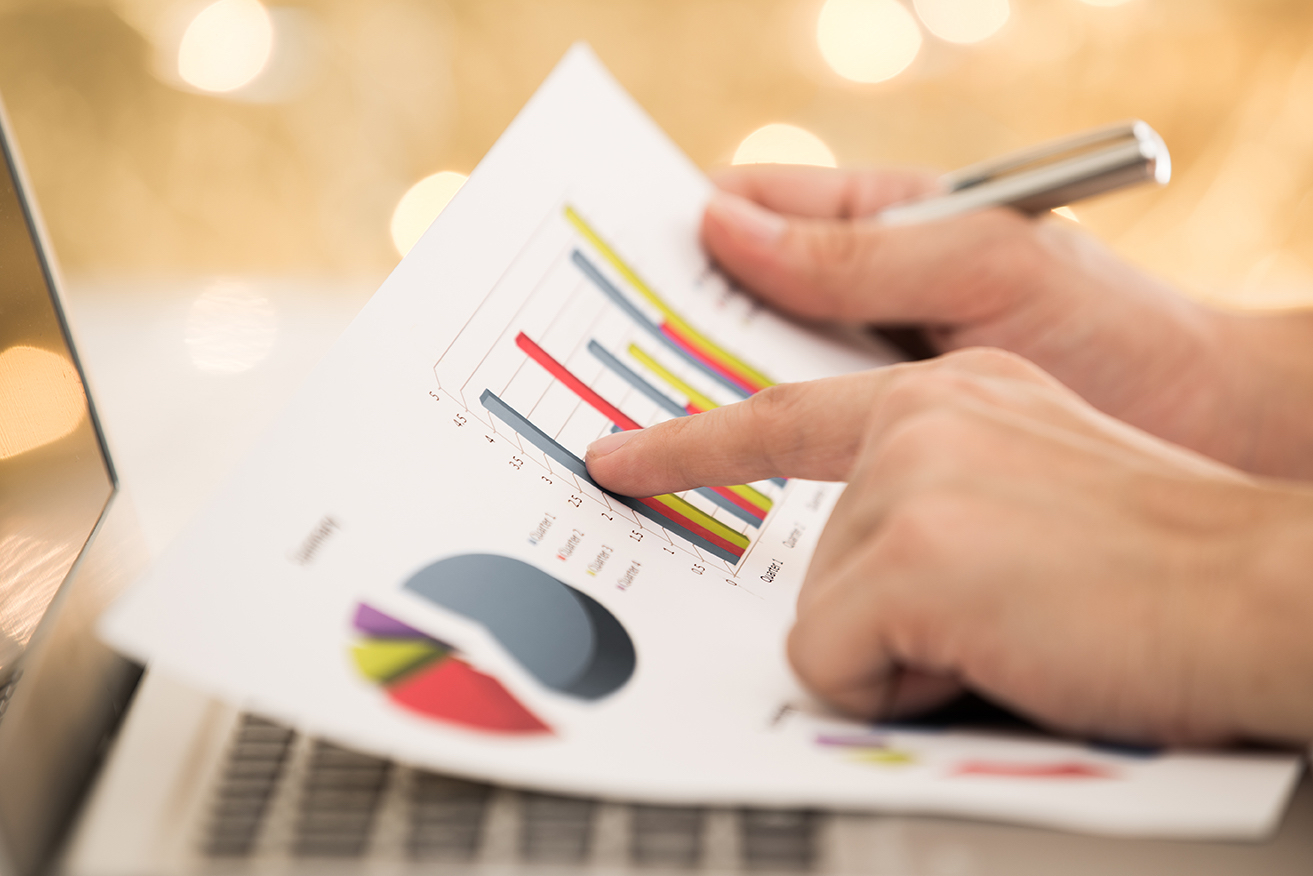 EagleView asked Dave Sullivan of The Roofer Show to give contractors advice on how they can better manage their businesses. Dave recommends this seven-step process to decrease slippage and increase job profits.
There are two ways to make more profit on your roofing jobs: Sell those jobs for more money or get them done for less money. Pretty simple, isn't it?
But at this time of year and with a booming economy, most contractors I talk with boast about having more work than they can handle. "More work than you can handle?"
Then they tell me they're killing themselves working long hours and spending most of their day just putting out fires. And the worst part is they are making less money and have more stress.
All it takes is one injury, a key employee poached, or an equipment breakdown to be pushed over the edge.
The Problem
You just learned that the job you figured at 35% gross profit came in at 20%. And you didn't find out until two weeks after it was completed, long after you had the chance to do something about it.
That's $150,000 on $1 million of sales just gone—slipped through the cracks.
It's called slippage—the difference between estimated and actual gross profit, which usually stems from a miscalculation in labor, materials, or waste.
The Solution
You're not getting any more money for that full book of business, so let's turn our attention to eliminating slippage and maximizing the profit on each job.
To do so, you need a process to follow on every job. By using consistent, documented systems and checklists every time, you can avoid the mistakes of the past and save your business time and money.
I've been in the roofing business for more than 30 years with more than $150 million in sales. On my podcast, The Roofer Show, I share what I've learned over the years to help roofers take their businesses to the next level. Finding and reducing slippage is a key step that all roofers can take to boost business.
Follow These 7 Steps to Eliminate Slippage
1. Start with the end in mind.
Be clear on your goals. Be specific about the sales goals you want to achieve and the numbers you want to hit. To be profitable, you'll want to beat the estimated costs, so make sure to develop a budget and stick to it.
Keep jobs under control. Good billing practices will help your company get paid on time. Make sure customers have funds ready by getting a deposit. You and your customer should also agree to a payment schedule.
Get in and out of the job. Agree on a set timeline for getting the job done. Zero punch list. Zero callbacks.
Keep the end result in mind. Have a happy customer who is going to refer you and give you a raving testimonial and five-star review. Plant the seed early by letting customers know that their satisfaction is your objective.
2. Be prepared before the job starts.
Next, you need to ensure that you and your team are all on the same page as the job begins. Know who is charge of obtaining the appropriate permits for the job. If you haven't already, review payment terms with the property owner.
Use this time to address communication protocol with your crew. Poor communication is the number one complaint of consumers of roofing services. Just look at those one-star online reviews. Therefore, everyone on your team should be versed in the basics of customer service. Return phone calls, texts, and emails on time.
On that note, does your customer prefer email, text, or phone? Find out before the job begins. This will come in handy later should there be a rainy day or other reason to postpone work.
Make sure that all staff members are properly trained in common courtesy towards customers and prospects. Order business cards for crew members to give to any curious neighbors once the work begins.
During this stage, you'll also want to schedule your pre-job conference with the property owner and crew members.
3. Organize a pre-job conference.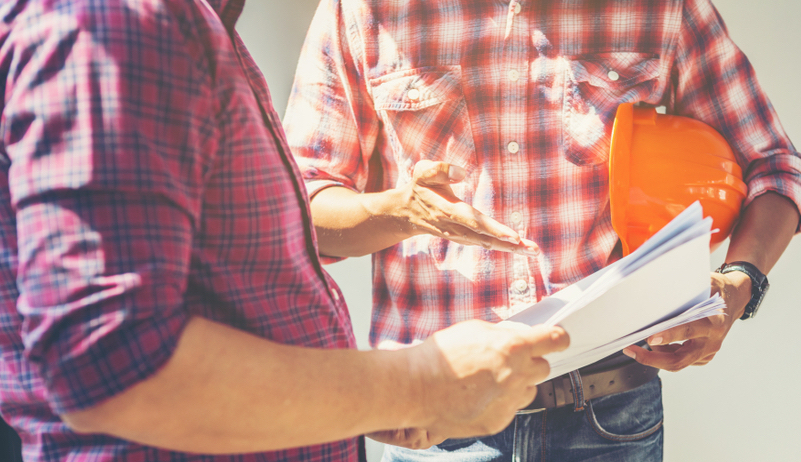 This step is where you eliminate slippage—a must!
Your pre-job conference should include the property owner along with your sales rep, production foreman, and superintendent, or other appropriate crew members.
This conference takes place at the job site to help your team answer vital questions, such as:
When are the working hours for the job?
How is the property accessed?
Where will materials be placed during the job?
Are there any obstacles that crew will need to know about (electrical wiring, cracked driveways, dogs, locked back gates, etc.)?
Your crew should help set clear expectations for the job. The customer should be aware that roofing is loud work that may be disruptive during the day. At this stage, your staff and the customer should agree on a clear timeline for the project's completion.
4. Complete the hand-off.
This meeting serves as a hand-off from the sales rep to the job foreman. Make sure the foreman has a business card with contact information in case the property owner has any questions.
The goal is for everyone to start the job on the same page. The sales rep and foreman should review any policies regarding change orders to keep the customer informed of any additional costs before work starts.
A common slippage source is having to constantly move materials. Addressing change order issues after completion is too late.
5. Determine budget vs. actual during the job.
If 80% of the labor budget has been used and the job is only 20% complete, you've got a problem. You need a system to get the numbers back to the field to fix problems at once.
Personnel costs often result in budget issues. Use time-tracking apps to have tight control over your labor. These apps can help you track hours and approve overtime, where necessary, so you know exactly how long the job takes.
6. Review the job with the customer.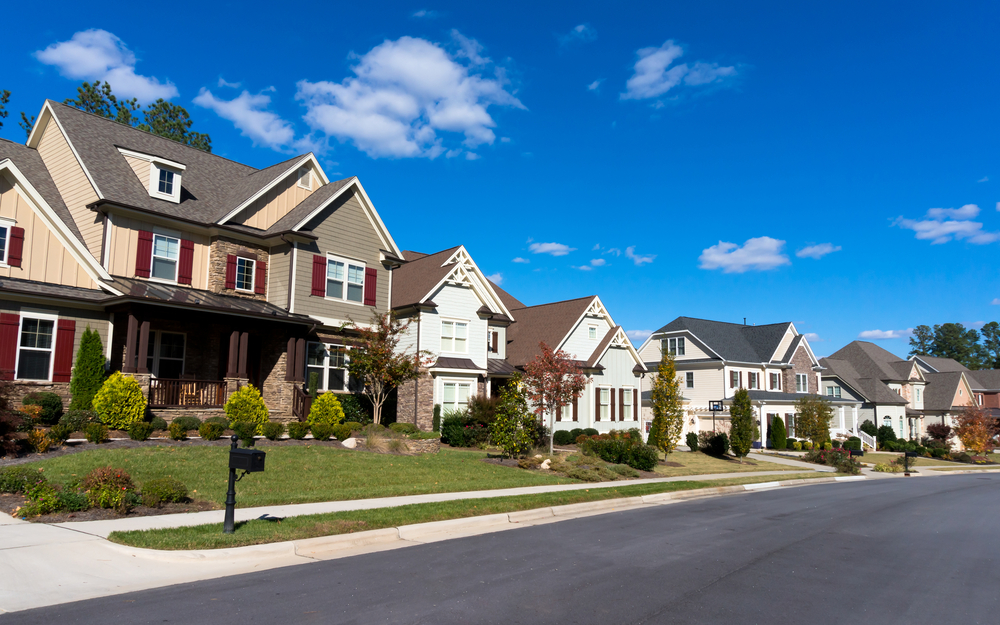 The work is done. Now it's time to check in with your customer.
In a practical sense, this step is used to go over the warranty and answer any questions the customer may have. You also pick up the final check at this time.
However, little bit of customer service can go a long way. Make sure that your customer is happy with the work your crew has done. Ask if he or she had encountered any issues during the job.
If you have a happy customer, be sure to ask for a review and testimonial. Make it easy. You can give your customer a card with places to leave reviews, such as Yelp or Facebook, and contact information to send you a testimonial. You can also use this time to ask for a referral.
After a week or a month, follow up with the customer once more. Send them a postcard to thank them or send a gift as a token of your appreciation.
7. Conduct a postmortem with your team.
Finally, take a close look at the job with your crew. If your customer has given you any feedback—good or bad—this is the time to address it with crew members.
We had a simple checklist with the 10 most common problems we had that caused call backs. When the final inspection was done, the crew got a bonus if it was perfect. Everyone knew that quality was important.
Also take the time to review any cost variances with sales and production. Were there any trends that need to be addressed? What could have been done differently? Reflecting on these questions will help your team be more successful on future jobs.
The Result
Do less work, make more money. Roofing is a margin-sensitive business, not a volume-sensitive one. You don't make it up in volume by selling more work. We're not selling T-shirts here.
All of this takes too much time, you say? Then go back to putting out fires and working weekends.
When you reduce inefficiencies, however, you'll see less stress, less risk, more free time, and greater profits.
More Ways to Stay Organized and Increase Job Profits
The EagleView App puts detailed property measurements, 3D visualizations, automatic quotes, and more right at your fingertips. Keep jobs organized with a streamlined dashboard. Download today for Android and iOS devices.
Download the App today for Android and iOS devices: