Oblique imagery is aerial imagery captured at an angle of 40 to 45 degrees, designed to provide a more natural perspective and make objects easier to recognize and interpret
Oblique aerial images captured from the north, south, east, and west directions offer a 360-degree view of every property and parcel.
Every pixel in Pictometry® oblique imagery is georeferenced, giving users the ability to interact with, measure, and extract data from these actionable images.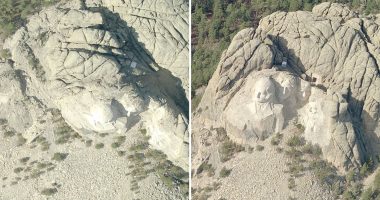 Access Technology
This provides visual intelligence and analytical tools delivered in the time frame needed for success. EagleView is the only provider of essential pre- and post-event imagery delivered on your timeline, utilizing Pictometry technology. Access Technology allows response teams to assess and plan time-sensitive strategies in disaster or non-disaster scenarios from their desktop, saving critical time when it is needed most.
Rapid Access
Post-event imagery is available through our cloud-based CONNECTExplorer solution within two to three days of the event to assist in damage evaluation and recovery.
Early Access
Imagery is captured, processed, and delivered after an expedited quality assurance check in 10 to 14 days.
Who else needs to know?
Loop in a colleague via email or send them a link