December 2, 2016
3 Imagery and Data Products That Solve Wintertime Utilities Issues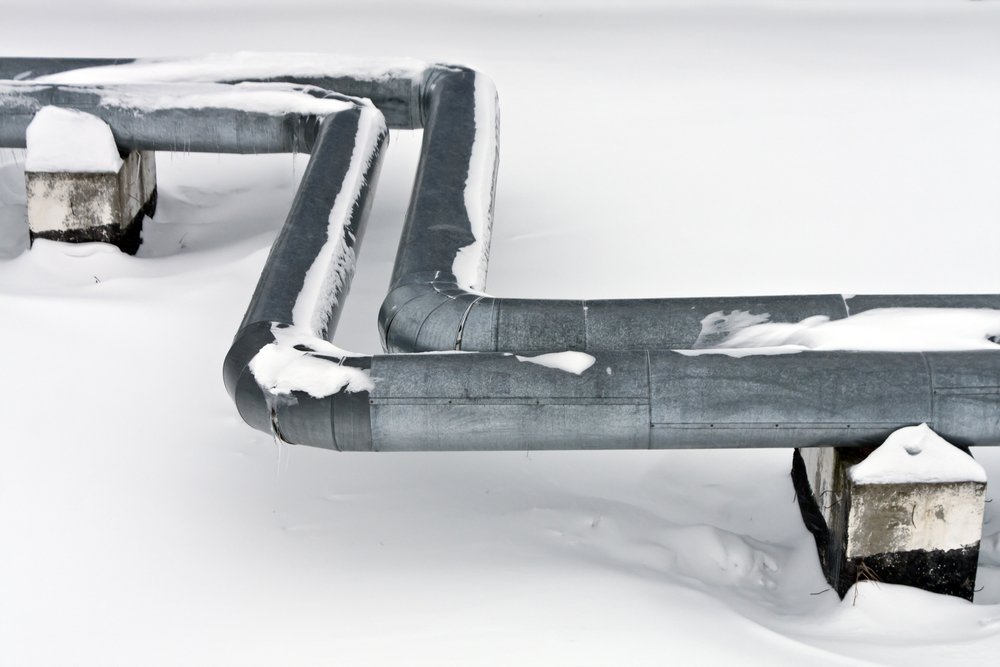 Updated December 2018
Americans, like House Stark, know one thing for certain: winter is coming.
For consumers, cold weather concerns tend to be more practical. A broken furnace or boiler, for instance, can be an unpleasant surprise during the dead of winter. Yet while homeowners may worry about their gas and electric bills in the most frigid months of the year, utility companies have their own concerns.
Because last winter was mild throughout much of the country, this year could see a significant spike in energy consumption and prices, according to industry experts.
A number of problems can stem from the combination of increased usage and bad weather. Aerial imagery and data, however, can help utility services more quickly recover from outages and more easily locate issues with pipelines and power lines.
LiDAR
LiDAR is a type of remote scanning technology that measures the distance from a sensor to an object. When it comes to infrastructure, airborne LiDAR is especially useful for measuring vegetation cover near a transmission system. This provides energy companies with a view of potential encroachments from trees, shrubs, and other terrain features.
Because LiDAR data contributes to contour maps and terrain models, it is ideal for infrastructure professionals, so they know the exact location of pipelines, power lines, transformers, and other equipment. LiDAR is especially helpful in the planning stages for utilities, but knowledge of terrain near a utility line can help workers determine obstructions before arriving to complete repairs or maintenance. Areas that experience heavy snowfall can benefit from having LiDAR data before heading out to a repair site.
Corridor Data
During the winter, few things cause as much stress as power outages. That goes for residential and commercial customers as well as the energy companies that serve them. Snow and ice from a blizzard can wreak havoc on electricity. A single downed power line could knock out electricity for miles – and it poses a hazard to nearby residents. For businesses, these interruptions cost money – by some estimates more than $1,000 for every hour without service.
When repair crews need to pinpoint the source of an outage, they don't have time to search all over a town, city, or county. Aerial corridor imagery follows electrical lines and pipelines so that utility companies have the exact imagery they need. When combined with LiDAR data, utility services can use corridor imagery to measure ground elevation and grade as well as distance.
Sometimes, utilities need information that goes beyond imagery. Knowing exactly which trees pose hazards to transmission lines can help electric utilities cut down on time and money spent mitigating outages. This, in turn, helps utilities determine whether or not a field visit is necessary and can help reduce the likelihood of paying regulatory fines later on.
Wide-Area Image Capture
In some cases, the demand for energy outweighs the capacity of a transmission system. As the demand for gas and electricity increases, the aging infrastructure systems in the United States struggle to keep up. Blackouts, like the one that occurred in the summer of 2003 on the east coast, can shut down businesses and put lives at risk, and they are often the result of overburdened grids. Additionally, areas with natural gas shortages may struggle to stay warm this winter without eventual increases in capacity.
To combat the threat of a major outage when the temperatures drop, energy companies may choose to expand into other territories to better meet a community's needs. Planning projects benefit from wide-area image capture to see the whole region – not just some of it. Further into the planning stages, LiDAR data and corridor image capture can give a project more detail.
Winter may be the most brutal season throughout much of North America, but with the right amount of planning and preparation, it doesn't have to be that bad for utilities services and their customers. Want to know more about how Pictometry® imagery from EagleView® helps infrastructure? Read our case studies on oil and gas and electric utilities to see the difference.