May 1, 2017
Think You Know Solar? Test Your Knowledge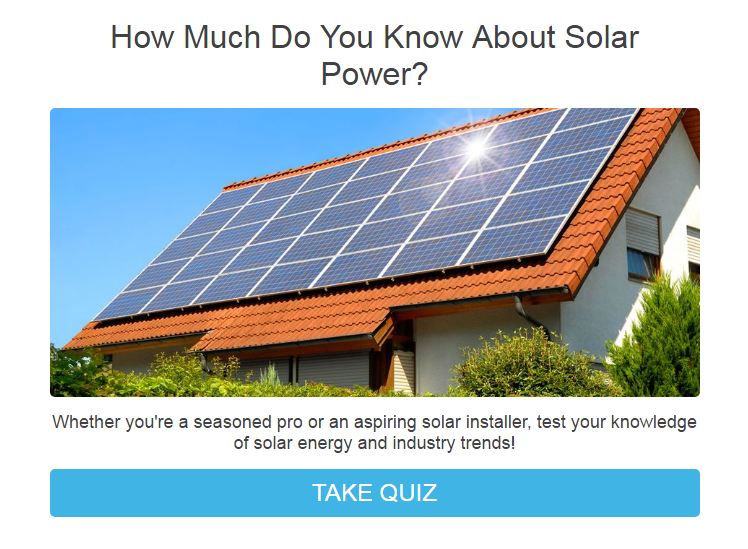 So you think you know about solar power? Find out how bright you are with our solar power quiz on the history of solar and the current trends in the industry.
Whether you're a seasoned solar PV installer or you're an aspiring system designer, these are the solar industry facts that every pro should know.
Take the solar power quiz!

So how'd you do? Don't forget to share your results on social media!
Wondering how to market your solar business in 2017? We have a few recommendations for you.