December 16, 2016
How to Stay Prepared for Winter Roofing Emergencies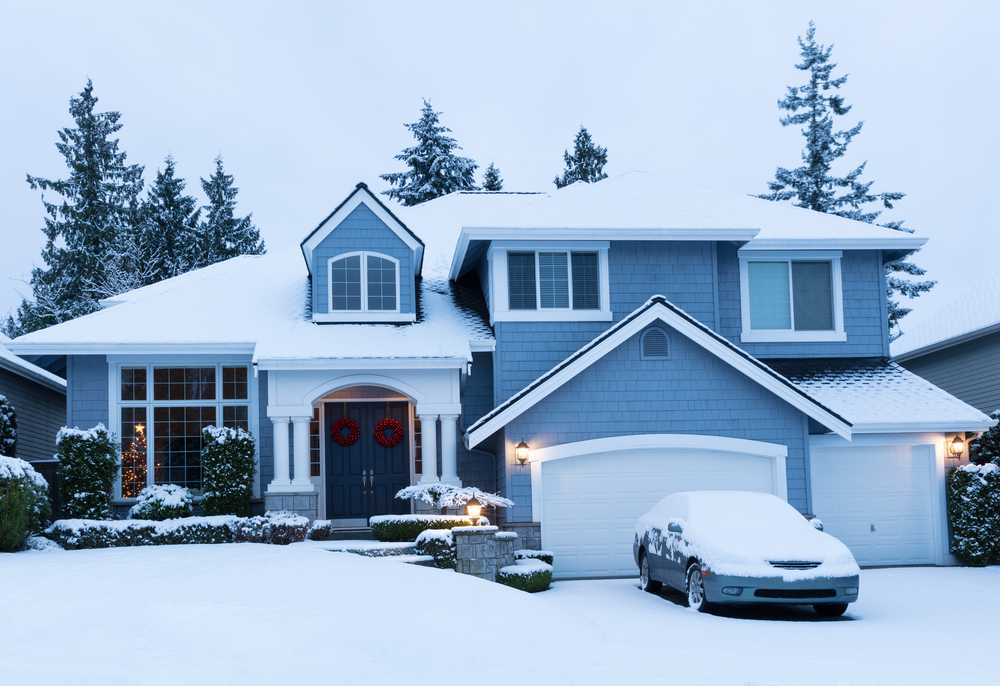 Updated December 2018
A winter storm blows through your region and leaves neighborhoods buried under layers of snow. Soon enough, the calls come in from homeowners with winter roofing emergencies.
As a construction professional, you know what to expect when a blizzard hits. Heavy snow and ice can cause leaks and destroy gutter systems, and wind can topple large trees with little effort. December is also the number one month for home fires, often due to unattended candles and fireplace use. All of these events can necessitate emergency winter roofing repairs.
Roofers know that the process for repairing or replacing a roof is a long one. After an emergency, customers want to get their lives back on track fast. That means there's no time to waste waiting for supplemental material orders due to incorrect roof measurements. Fortunately, there's an easier way to handle winter roofing emergencies.
Step One: Estimating Winter Roofing Repairs
The first step of any job is, of course, an estimate. But piles of snow and fallen trees can prevent a contractor from performing a close inspection or measuring the roof. With additional calls for emergency winter roofing repairs, it's easy to lose out on a bid by not providing a timely estimate.
Whether or not the roof is accessible, contractors can spend more time talking to customers when they use an EagleView® Report. QuickSquares™ Reports were designed for just this reason. They provide an approximate square footage for a residential roof and are available within an hour of order time.
Showing up with an EagleView Report in hand allows you to spend more time with the customer to give them a thorough sales presentation, with less time spent outside measuring. After all, if emergency roof repairs have prompted homeowners to finally upgrade their roofs, rather than simply patching them up, then you'll want to spend time explaining the options to them. With a QuickSquares Report, you'll know the approximate size of the roof and from there can estimate the materials, time, and labor it will take to repair it.
Step Two: Gathering Data
Once you've won the bid, the next step is ensuring that you have the right information about a property. Although you might be used to measuring by hand, a full EagleView PremiumReport can provide detailed measurements. These reports include the length, area, pitch, and other details about the roof as well as a three-dimensional diagram of the roof and data for computer-aided design (CAD) software.
If you've already purchased a QuickSquares Report, that cost is deducted from the price of the PremiumReport.
Step Three: Complete the Estimate
If you're using the EagleView App for Android and iOS, you have access to faster, more streamlined quotes. The EagleView App automatically generates a quote with your measurement report order in seconds. Now you can:
Set base prices per square based on your low-end to high-end estimates
Customize cost of labor based on roof difficulty
Set your average expected waste factor
Add any additional flat-rate costs, such as removal, vents, and skylights
Download the EagleView App to order reports on the go and Bid with Confidence™.
Winter may throw contractors and homeowners alike a curveball, but preparing for winter roofing repairs during the cold months doesn't have to be so complex. Choosing EagleView on every job lets contractors spend more time selling and less time measuring. That way, they can get to the job faster and not leave homeowners out in the cold.