November 8, 2018
How to Stand Out from the Competition with Roofing Technology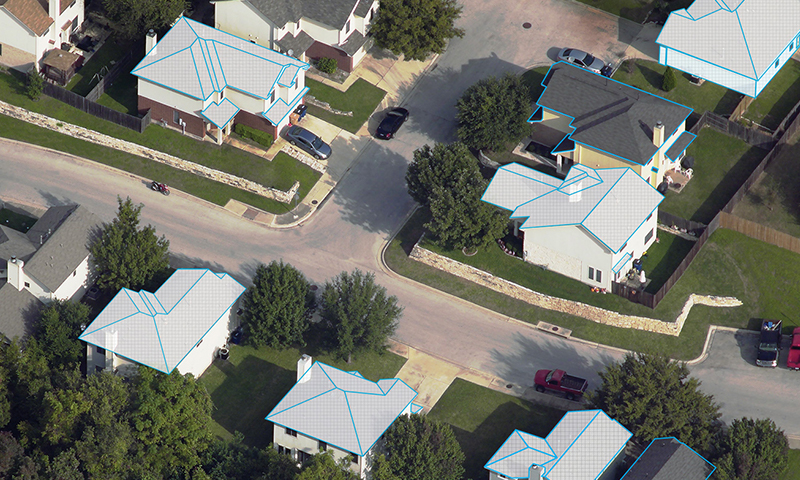 Roofing has evolved over the years, and today there are more technology solutions for roofers than ever before. From roof measurement tools to CRM systems, roofers can easily automate manual processes to save time and money and reduce exposure to risk. Mobile apps make it simple for roofers to create automated bids on the go, anywhere and anytime.
Roofers who adopt technology often tell us how much they've cut costs, improved on-the-job safety, and increased accuracy during the bidding stage. However, technology has benefits beyond the lifecycle of the job. In fact, just one simple workflow enhancement can help them stand out amongst their competitors.
When prospective customers call for an estimate, most understand that the process takes time. Many roofers show up a few days later with tape measure in hand, climb the roof, make the calculations, and then come back to the property owner with the estimate. If the roofer's measurements were off, or if a competitor got to the prospect sooner, that roofer could lose out on the job.
Technology helps roofers eliminate several steps in the bid. The crew at Northface Construction is doing just that to make jobs run more smoothly and to stand out from less tech-savvy competition.
By using EagleView reports, Northface Construction delivers fast, accurate estimates to their customers. They're even keeping customers in the loop by passing on the detailed property information in every EagleView PremiumReport.
HOW DOES NORTHFACE CONSTRUCTION UTILIZE EAGLEVIEW TECHNOLOGY?

We can then order these photos and information from EagleView, which includes a total breakdown of the roof and the dimensions, sorted into different file types for different estimating softwares. Once we receive the files, we can use it to find the square footage, make models of roofs, autofilling, and more.

Another feature that makes EagleView great for us is their reports that contain the dimensions and other information that is customized for Northface Construction. That way, we can deliver them to our clients, who appreciate being involved with the roofing process as well as the transparency these reports provide.

WHAT PROBLEM DOES IT SOLVE?

At Northface Construction, we use EagleView Technology Measurements to eliminate time, especially for complicated roofs. Instead of doing the measurements on our own, we can use the images we receive to make these estimates much faster.
Technology isn't just for the forward-thinking roofer. It also gives customers the ability to make informed decisions about their properties. When contractors have the right technology, they can complete work with greater speed and accuracy–and keep their customers happy.
Northface Construction is leveraging technology to benefit their operations and their customers. Learn more in their blog post >>