June 28, 2023
Should You Use a Vinyl Siding Calculator?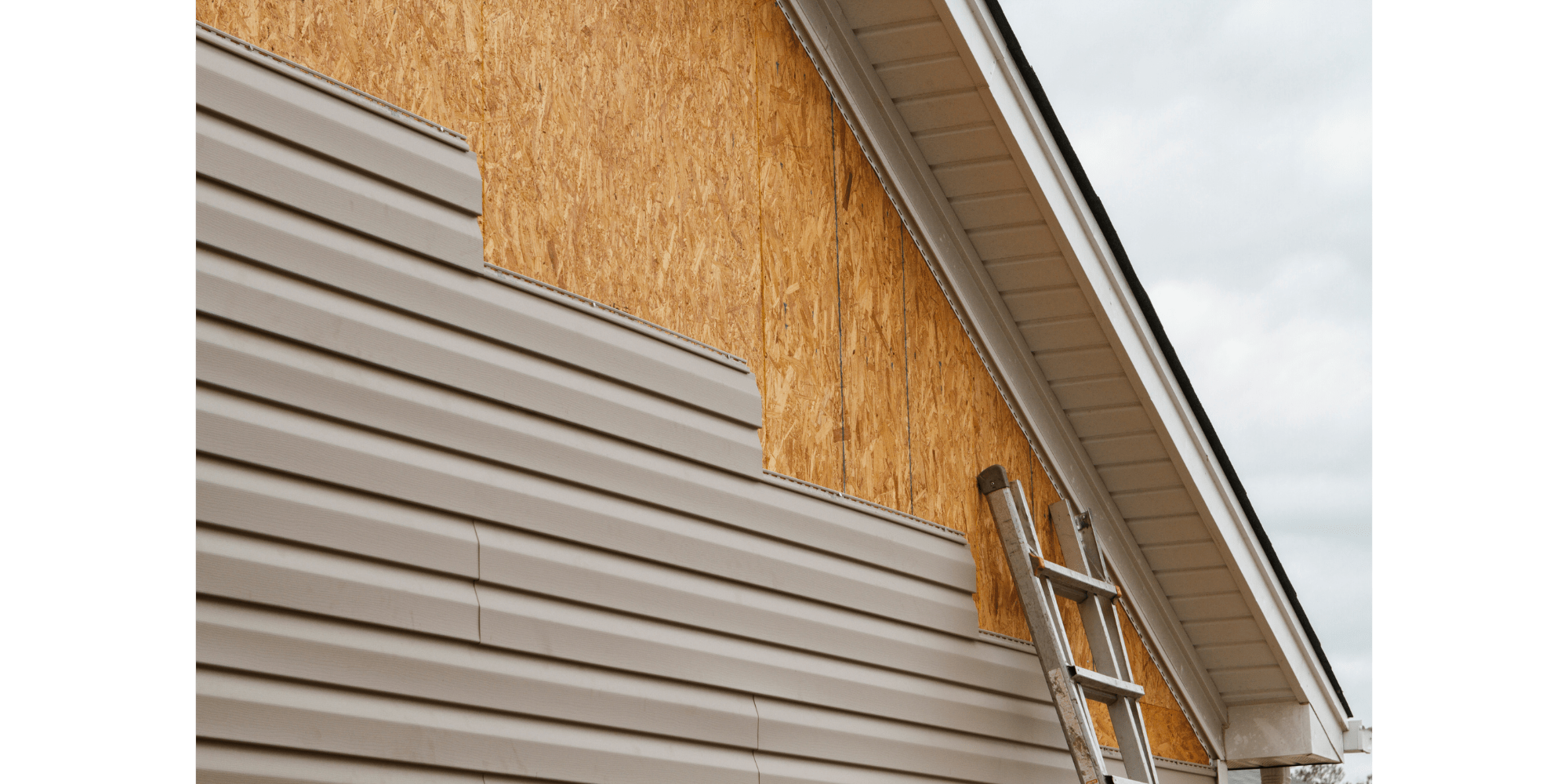 Today, the vast majority of homeowners utilize vinyl as their siding of choice, and with good reason. Vinyl siding is affordable, long-lasting, low maintenance, and it's available in a wide range of colors. Incredibly, vinyl siding has the ability to maintain its use for up to 40 years, which is an extremely long lifespan. Moreover, vinyl siding can come in a vast array of styles and textures. Within standard configurations, such as vertical and horizontal, there are several subcategories to choose from. Texture, profile, and even insulated alternatives are other ways vinyl siding can be augmented. With so many options and configurations to choose from, having the correct measurements to estimate the required building materials for the job is paramount for any contractor. Utilizing the right vinyl siding calculator or vinyl siding app will take the guesswork out of your estimates and planning process and give you the confidence to order the exact materials you need to get the job done effectively and efficiently.
What is a Vinyl Siding Calculator?
A vinyl siding calculator allows you to accurately measure the dimensions of the exterior that require vinyl siding installation. Any outside wall covering seen on the house or other residential structure is referred to as siding.
As you prepare an estimate for a potential project, you'll have to head over to the house, climb on ladders, and take a lot of time acquiring measurements in order to present a proper bid. The better your measurements and accuracy, the better chance you have at ordering the right amount of siding materials, which also helps you factor in the amount of labor required to get the job done. Finding that Goldilocks number that doesn't over-inflate your bid while still remaining competitive with other contractor bids can be elusive and time-consuming. Let's look at nine important steps you'll have to follow in order to accurately calculate your vinyl siding estimate and hopefully win the bidding war:
Draw a sketch of the entire home. You'll want to include any and all home facades. Don't leave out any details. At the very least, it will give you a general idea of the labor-intensive project you'll be taking on.
Get the square footage. Multiplying the elevation by the breadth will give you the surface area of the sides. Adding up all those sides will give you the measurement in square feet.
Take other necessary measurements. The dimensions for the dormers and gables should be included. When acquiring the height of a triangular object, measure its base to its peak. Multiply the height by 0.5 to get the base height. This yields the triangle's area. Do these measurements for all triangular objects. Add these measurements to your earlier square feet measurement.
Take precise measurements of any openings around windows, entrances, and any other areas that won't be covered in siding. Multiply the lengths by their widths. This will give you the square footage of these areas. Add all the calculated areas together and enter the total square footage in a separate field. Combined surface areas in steps 2 and 3 are inputted in a different field. Take the numbers of your areas that won't be covered in siding and subtract them from the combined surface area measurements from steps 2 and 3.
You'll need to determine 10% of the final value from the previous step. This is your oversight figure which includes possible miscalculations and waste resulting from pruning.
Vinyl siding is offered in squares measuring 100 square feet. After some simple math, you will determine how much is required for the project.
Estimate the soffit regions. Multiply the height by the breadth. You'll have to take a measurement for each and every space that is located under the eaves. Input the entire square footage you find.
The total number of pieces of soffit and other trim elements can be calculated and added up. You'll need to measure the linear feet to know exactly how much is required.
Note all the dimensions on your drawing. Add the numbers into the appropriate vinyl siding calculator fields to determine your final calculations.
So now you've taken the measurements and have imputed them into the fields of the vinyl siding calculator. Phase 1 is complete! Well, maybe. Again, the calculation is only as good as the numbers you've added into the fields. If there are any inaccuracies, it could cost extra time, building materials, labor, and even other jobs! How can a contractor be sure the calculations they utilize are of the highest accuracy? By making sure they're taking advantage of the best vinyl siding calculator on the market!
Benefits of Using a Vinyl Siding Calculator
When it comes to home exterior projects, EagleView offers the gold standard in property measurements. Utilizing drones for aerial imagery with proprietary sensory technology, EagleView is able to offer contractors the highest accuracy and precision available for any wall project they take on, including vinyl siding installation. With EagleView's Walls Reports, vinyl siding calculating is no longer a headache for contractors. They offer remote exterior wall dimensions with highly precise measurements to 1/10th of a foot, saving contractors the time-consuming and labor-intensive approach of acquiring vinyl siding estimates onsite. No more risking your crew's safety by climbing on ladders for hard-to-reach measurements. Also, your crew can stay active on current job sites without having to coordinate schedules with a homeowner to obtain measurements for a potential upcoming project. There can be no question why EagleView's vinyl siding calculator is the best in the industry:
Fully Remote Measurements: No more battling the elements to acquire accurate measurements. Let EagleView's pinpoint accurate drones handle it.
Competitive Bids: No manual measurement errors, more accurate orders for materials, more efficient competitive bids
Easy-to-Use Format: Get all the imagery and dimensions you need to bid and install vinyl siding.
The EagleView App:
All job reports can be ordered and accessed easily on your smartphone or tablet with the EagleView App. Through this great vinyl siding app, you can generate estimates, plan for jobs, and show homeowners visual renderings of what they can expect. With the 3D Visualizer, including wall renderings for all 3D Roof Reports, wall measurements for all Wall Reports, and proposed improvements, once again, EagleView provides contractors with easy and accurate tools to efficiently bid, secure projects, and install vinyl siding to the customer's satisfaction. Contact EagleView to learn more about its exciting and innovative products.