January 9, 2018
How to Educate Homeowners on Winter Roofing Hazards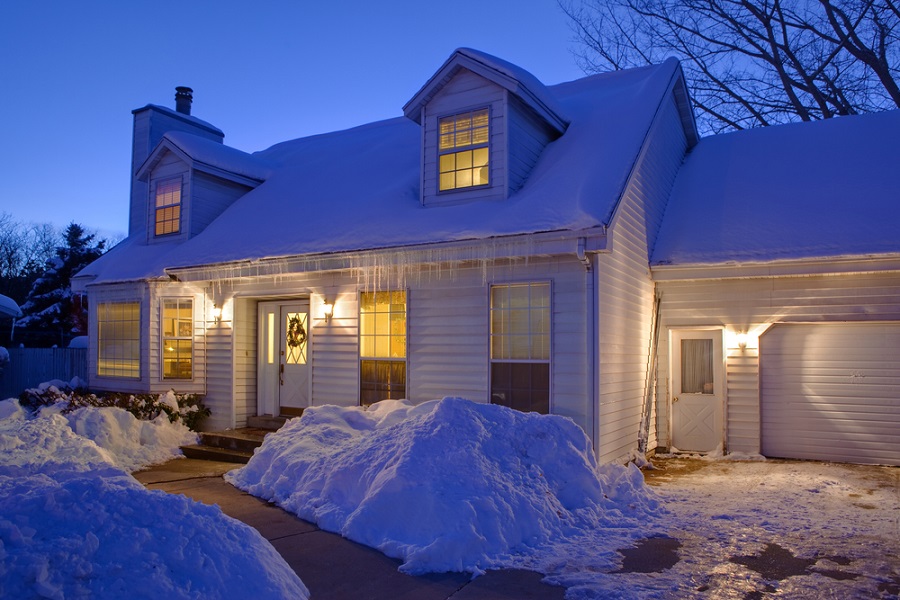 Wintry weather brings on more than the need for shovels, snow boots, and scarves. As a roofer, you've probably had to repair or even replace a roof for a client after a long, harsh winter.
Sometimes, however, that work could have been avoided. While it's impossible to control the weather, homeowners can take several steps to mitigate the risks that it brings.
How can you help homeowners this season? Whether you're answering emergency calls or sending out your monthly e-newsletter, here's how you can educate your customers and prospects on winter roofing hazards.
Brush up on your winter roofing hazard problem solving.
Homeowners may think the sparkling icicles hanging from soffits are pretty at best or annoying at worst. But icicles can indicate a far greater problem for a roof: ice dams.
When snow melts on the roof and then refreezes, it can block the gutters and lead to an ice dam. This ice buildup happens along the eaves of sloped roofs. Icicles then form because the blocked gutters are unable to drain away the excess moisture.
The extra weight from icicles can tear off gutters, destroy shingles, and cause leaks in the roof. These problems may lead to sagging ceilings and warped floors, according to This Old House.
Additionally, wet insulation in an attic or crawlspace can result in mold and mildew issues. An improperly insulated roof can also negatively impact a heating system's efficiency. Furthermore, icicles can be among the most severe of winter roofing hazards if they fall and hit a person or pet.
Does your company provide mold remediation, interior work, or gutter repairs? This is an ideal point in the year to review your business's solutions and add resources where you deem them necessary.
You might feel that you already know about the dangers of ice dams and icicles. But when you're fully prepared to speak with customers about these problems and offer a solution, you establish yourself as a trustworthy resource for homeowners.
Offer guidance at home shows.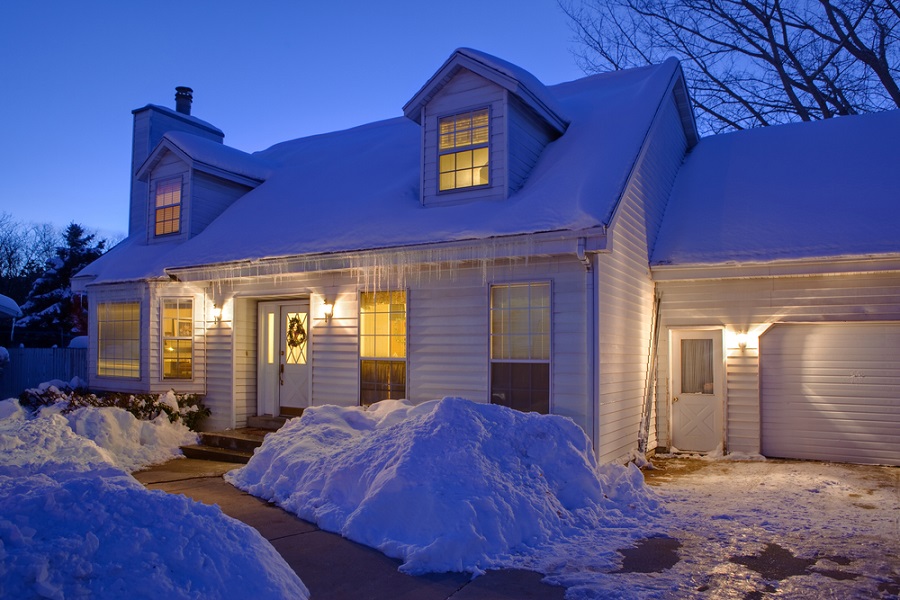 If winter is cold and snowy where you live, you won't be spending as much time outside this season. To continue to drive business, you might find yourself at a home show this time of year. This is an excellent place to educate customers on winter roofing hazards that they may face.
Exhibiting at a home show enables you promote your business by meeting face to face with homeowners. You can also share your knowledge and talk to homeowners about the solutions that they need.
Some questions you might consider asking homeowners include:
When was your last tear-off or reroof?
Have you noticed icicles on your eaves?
Have you had any leaks in the ceiling?
Do you regularly clean out your gutters or have someone do it for you?
Let customers know that ice dams and icicles are huge red flags for any home. Chances are you'll receive a few calls after the show.
Connect with customers and prospects on social media.
You don't have to meet with customers in person to give them helpful tips and generate leads.
Have a good blog post about winter roofing hazards on your website? Don't forget to share it on your social channels. This is great content for an email newsletter, too.
If writing isn't your forte, though, then try making a video. You can also link to existing winter roofing-related articles you find on social media.
Becoming a thought leader today is as easy as updating your Facebook page. And when you engage with your customers and prospects on a regular basis, they can keep you top of mind if—or when—they do need your services.
Above all, remind your customers and prospects that good roof maintenance is a year-round effort. Gutter cleanings and repairs in the fall can help prevent the buildup of icicles in winter. Inspections for critters and other issues in the spring and summer can also help homeowners avoid unpleasant surprises later.