December 6, 2017
The '12 Days of EagleView' Contest Begins Tomorrow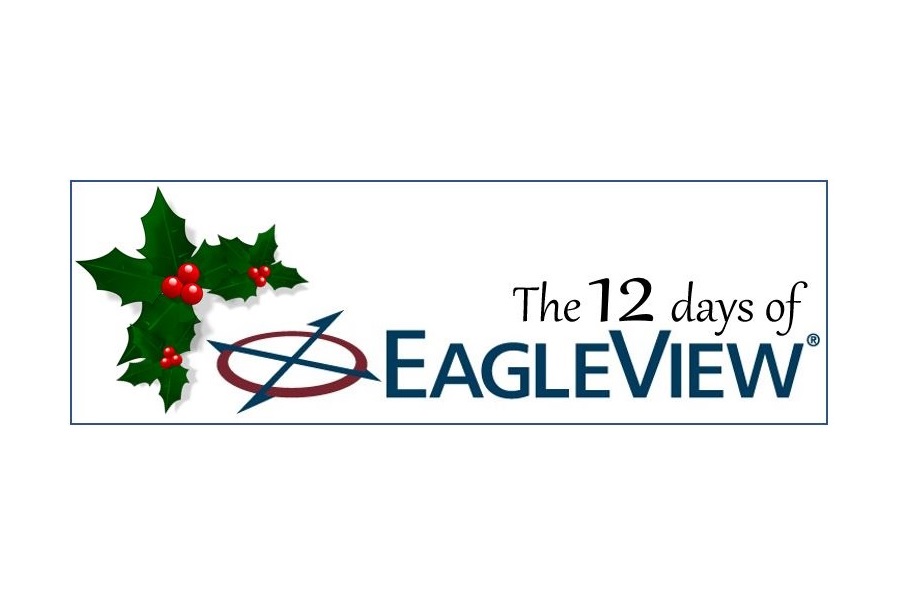 Tomorrow, December 7, marks the beginning of the 12 Days of EagleView. Each business day through December 22, we'll be giving away some awesome prizes through our Facebook page.
On the 12th Day of EagleView, the contest gave to me…
We'll select a winner each day to win one of the following awesome prizes:
Day 1: JBL headphones
Day 2: EagleView blanket
Day 3: EagleView Yeti tumbler
Day 4: EagleView Amazon Echo Show
Day 5: EagleView blanket
Day 6: JBL headphones
Day 7: EagleView Yeti tumbler
Day 8: 4K camera
Day 9: EagleView blanket
Day 10: Drone
Day 11: JBL headphones
Day 12: Yeti duffle bag
Easier than tracking down a partridge in a pear tree
To enter, complete these steps:
Like the EagleView Facebook page (if you haven't already)
Like the "12 Days of EagleView" post of the day
Share the "12 Days of EagleView" post of the day with your Facebook followers
Winners will be chosen and contacted via Facebook Messenger the business day following each post, so don't forget to check your Facebook messages and get back to us if you're chosen as the winner!
For more details, read the official contest rules here.
Good luck and happy holidays!