April 26, 2021
Eagles Participate in Earth Day 2021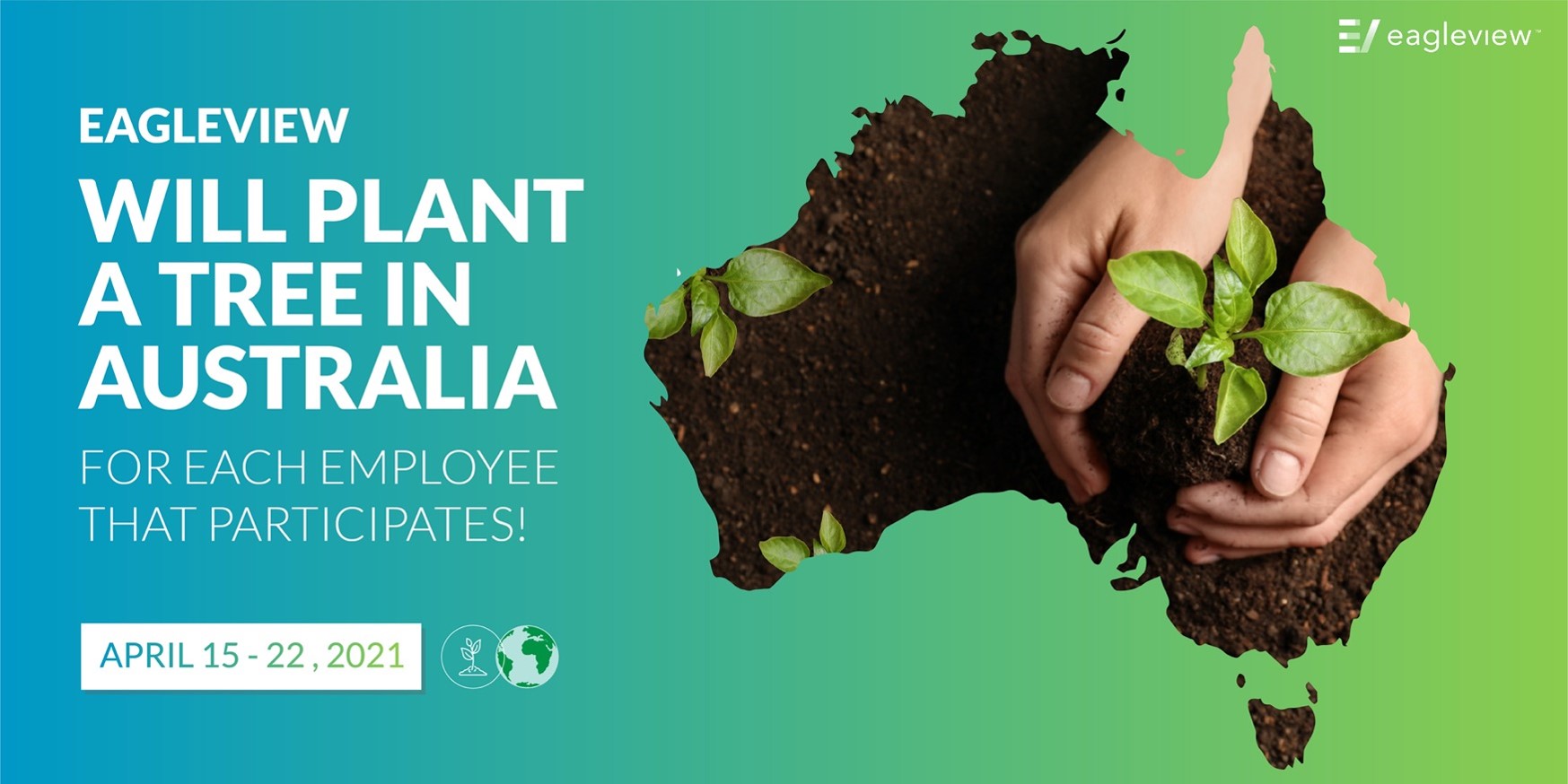 Each employee who participated helped plant a new tree in Australia
Is there a better way to celebrate Earth Day 2021 than to participate in activities that help to clean up our planet? We don't think so!
From April 15-22, the week leading up to Earth Day 2021, EagleView employees demonstrated that belief by sharing snapshots of how they're doing their part. And the cherry on top? We partnered with One Tree Planted to plant a tree in Australia for each good deed they submitted!
We encouraged employees to participate by doing at least one of seven tasks: recycling, utilizing reusable items, cleaning up their neighborhood, planting something, spending time outside, upcycling/repurposing, or choosing their own creative way of doing good for the Earth!
Final results…
After a week of helping make the Earth a better place for all, we're proud to announce that EagleView employees helped plant 40 trees! And that's not to mention all of the different items they planted in the process.
EagleView would like to thank One Tree Planted for partnering up to undertake such an incredible task. We're also endlessly grateful to each and every employee who participated – you truly exemplify what it means to be an Eagle!
To see this awesomeness in action, keep scrolling to check out some of the ways our employees chipped in.