September 24, 2018
EagleView Marks the First Annual National Assessor's Day
Local government officials and technology providers to celebrate property assessors with annual day of recognition
Bothell, Wash. (September 24, 2018) – Eagle View Technologies ("EagleView®"), the leading provider of aerial imagery and property data for the government, construction, energy and insurance industries, announced the first ever National Assessor's Day. Starting on Tuesday, September 25, 2018, EagleView will join its partners, government customers and other local government professionals throughout the nation to celebrate the dedication of property assessors on the last Tuesday of every September.
National Assessor's Day will kick off at the International Association of Assessing Officers (IAAO) annual conference in Minneapolis, Minnesota. This conference brings together property assessors from around the world to share best practices, discover industry trends and network with fellow government officials.
Having served property assessors for nearly 20 years with high-resolution Pictometry imagery and property analytics services such as ChangeFinder™, EagleView understands the care that assessing departments across the nation take in valuing properties equitably.
"EagleView understands the difficult tasks of a property assessor, and that's why we're dedicating a day each year to celebrate their efforts," stated Rishi Daga, EagleView CEO. "By working with our partners and customers, the goal of the day is not only to salute the hard work assessors do, but also act as a day of education, to share with constituents the mission of these government officials."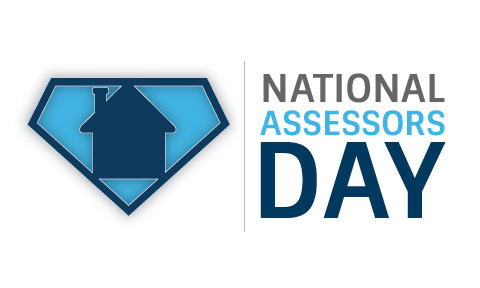 "National Assessor's Day is the perfect way to salute our hardworking assessment professionals in the U.S.," stated Dorothy Jacks, President of the International Association of Assessing Officers (IAAO). "We're thrilled to help kick-off the national day at our IAAO 2018 conference in Minneapolis and we look forward to celebrating with all of our attendees."
Assessment offices and industry technology providers can participate by visiting www.eagleview.com/assessors-day to download promotional material.
For more information regarding National Assessor's Day, please contact Melissa Mazurek at Melissa.mazurek@eagleview,com or (585) 444-2504.
About EagleView
EagleView is the leading provider of high-resolution aerial imagery, property data analytics and structural measurements for government agencies, insurance carriers, roofing contractors and energy utilities. Using patented image capture techniques, 3D aerial measurement software and machine learning processes, EagleView helps customers answer questions related to millions of properties throughout the world. With a 60-petabyte library of oblique and orthogonal Pictometry® aerial imagery dating back to 2001 and the capacity to process tens of thousands of roof measurement reports per day, EagleView enables organizations to reduce field visits and adopt faster, safer and more cost-effective workflows. For more information, contact (866) 659-8439or visit www.eagleview.com.
XXX