September 28, 2016
People of EagleView: Receptionist Lucy Johns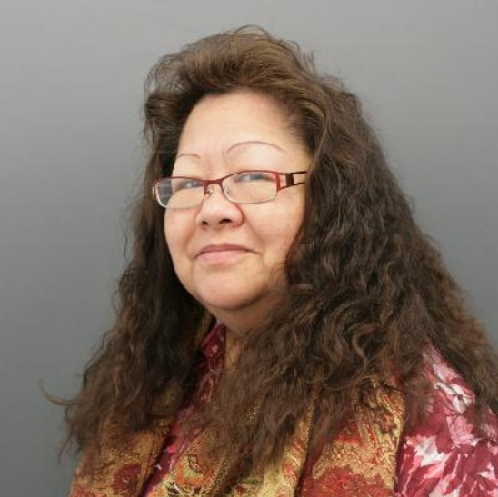 Lucy Johns
Receptionist
Hometown: Juneau, AK
Hire Date: February 26, 2015
About Me
In the office, I am known as Lucy Johns; however, my real Alaskan native name is Xaatooee, meaning "Dancing Princess." I have a firm belief that you should never look down on someone, that is unless you plan on helping them up!
Having been born and raised in Alaska, a beautiful and "cool" place to live, many of my family members still reside up north. I took the Office Management Course at Juneau-Douglas Community College before moving to Rochester, NY.
My culture is very important to me; it has made me who I am and my hobbies reflect just that. I spend my time wood burning, carving and painting, creating our regalia (ceremonial clothing), and tiny glass beading for jewelry and our regalia. In fact, my husband, who is Jewish, was adopted by my mother into our Tribe, and I still perform our Alaskan Tlingit Native American dances at various gatherings. My husband is now considered Alaskan Tlingit Native American by my tribe.
The Job
I have been working at EagleView for 1 year and 6 months and each day just gets better and better. I was originally hired as a temp for the Contract Sales department then became a temp receptionist in the Contracts department. Shortly after, I became a permanent receptionist and I now work in our Finance department.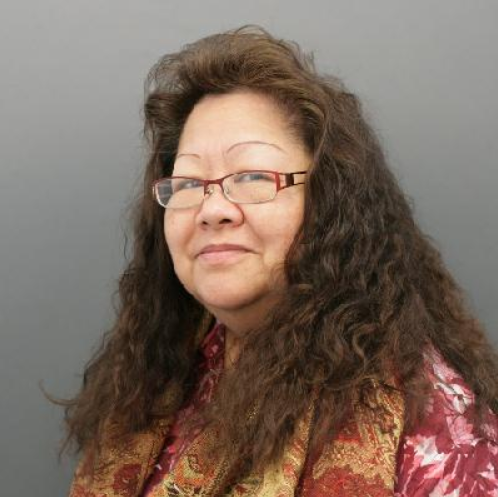 My everyday tasks include answering multi-incoming phones, greeting incoming clientele, supporting Contracts and Finance departments with their projects, and so much more. I am the first person people see when they enter the building so an energetic spirit and professionalism is a must. My goal is to let everyone who steps foot into our lobby know that they are important, special and welcomed into our home. Each morning, I look forward to coming into work with the questions in my head of how many people can I help today, whether it be in person, by phone or email? Who will I share a laugh or smile with?
EagleView is very diverse in their hiring employees. They tend to hire people with a passion to succeed. Each employee finds their niche in our EagleView family perfectly. Every walk of life can be found at this company- from younger to older employees to those from several cultures. This organization is a beautiful melting pot full of helpful and kind people.
At EagleView, work doesn't feel like work. Each day is different and any challenges you may face are fun. Every person brings their own to the culture. They are all willing to help one another, whether that be current co-workers or past. I've seen the friendly spirit of this company come to life on several occasions, one being when a previous co-worker had been diagnosed with Leukemia. Although she is no longer employed with us, she is still a part of our family. The EagleView team rallied together to put together bake sales and raffles to help fundraise several thousand dollars to help her and her family in her fight against cancer. We're happy to say she's a survivor!
The positivity of the President of EagleView, the caring executive staff, and all of our miraculous employees across the board has continuously inspired me throughout my time here. The everyday spirit of excellence in the office has given me the determination to grow and learn alongside my talented and skillful co-workers.  I have seen many employees promoted within this amazing corporation and that alone makes EagleView a great place to work!
I am honored to be a part of such strong corporation. I know EagleView has more exciting challenges ahead and I am ready to take them on!
I encourage you to love your job, just as I do.
Interested in working for EagleView? Visit our Careers page to start growing your career with us.