July 25, 2017
How to Build a Better Assessment Workflow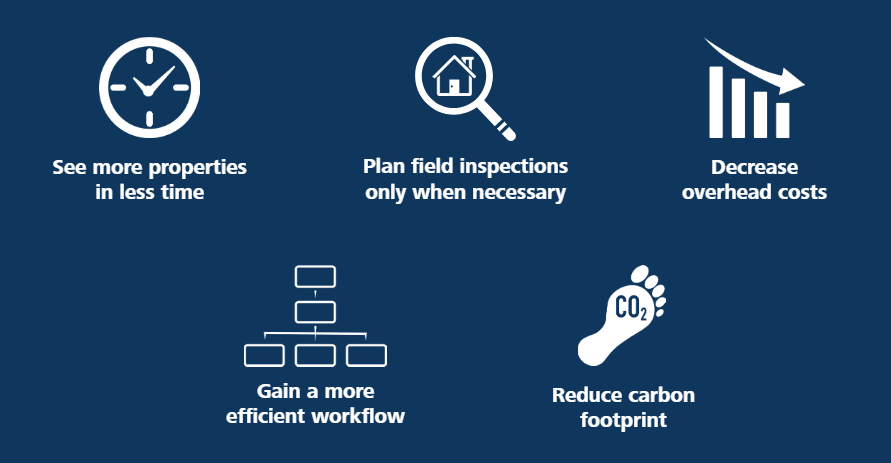 Assessment officials must track change for thousands of properties—or more—in their jurisdictions. But doing so on foot takes a considerable toll on the department's budget and staffing.
If your office tracks change through field inspections, your workflow might involve several unnecessary steps. You and your colleagues might spend your days driving from property to property and taking notes, photos, and measurements at each one.
However, there's a better way to assess properties in your jurisdiction. Keep reading to discover the solution that's saving more than 1,880 other organizations time and money in their assessment process.

Want more information about how you can change your workflow? Email us at government@eagleview.com.