November 14, 2018
Geography Awareness Week & GIS Day 2018: Meet Our GIS Experts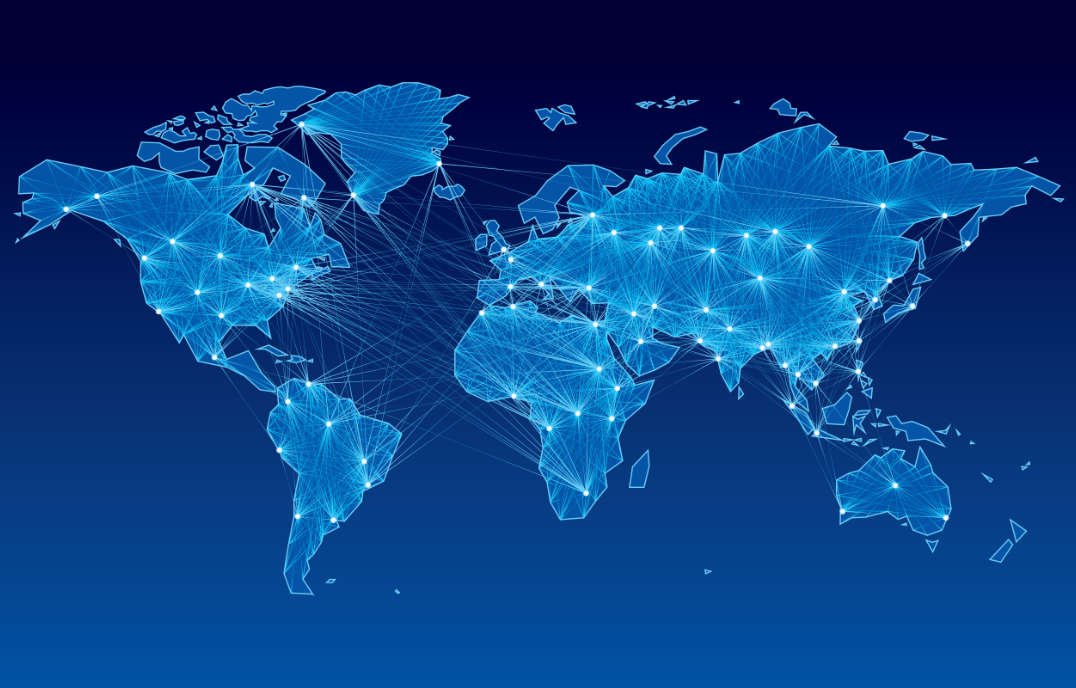 Each year, EagleView celebrates GIS Day to recognize the importance of geographic information systems. Esri established GIS Day in 1999 as "an international forum for users of geographic information systems (GIS) technology to demonstrate real-world applications that are making a difference in our society."
GIS Day falls on the Wednesday of Geography Awareness Week, an effort from National Geographic that encourages schools, businesses, and communities to host events that showcase the importance of geography. For last year's Geography Awareness Week at EagleView, we interviewed a few of the GIS experts on the EagleView team. We also talked to our employees about what they enjoy most about GIS during our annual "Mappy Hour" celebration.
This year, we spoke to three more of our GIS experts on the importance of geospatial education and the field of geography. See what they had to say below:
Jonathan Garner, Project Manager
Jonathan Garner has worked for EagleView since 2009, back when it was still under the Pictometry brand. He started out as a Geospatial Image Processor, became a GIS/Mapping Specialist five years later, and is now a Project Manager.
Jonathan credits the Physical & Human Geography course at Monroe Community College—not too far from EagleView's Rochester office—with piquing his interest in the subject. Later, while earning his bachelor's degree in Geography at SUNY Geneseo, he got his first taste of ArcGIS and desktop GIS.
"It's amazing to me the rapid growth of the technology in the only 12 years since I was first introduced to the software," Jonathan said.
For those interested in careers in GIS, Jonathan advises that they immerse themselves in the data and software itself. He suggests looking into free information available online, including test datasets, crowd-mapping, and other resources. A foundational course in Geography can help them understand the themes and purpose of the discipline. (He also recommends participating in a local GIS Day event for this reason!)
"What I enjoy most about GIS are the problem-solving capabilities they have," Jonathan said. "It's amazing the variety of disciplines that this spatial analysis tool does support. For me, seeing it continue to be adopted by new groups shows that the technology is still fresh and has great potential as it becomes more available and easier to use."
Razy Kased, Associate Project Manager and GISP
Razy Kased, Associate Project Manager, has an extensive background in GIS, having received both his bachelor's and master's degrees in Geography with a specialization in GIS. He is also a Certified GIS Professional (GISP®).
At EagleView, Razy currently manages deliverables from our Pictometry AccuPLUS® ortho-only imagery and LiDAR data acquisition capture projects for customers throughout the U.S. and Canada. He works with customers and team members to ensure project deliverables are up to spec throughout the project lifecycle.
Razy has worked in both the public and private sectors as well as in academia. Throughout his career, he has seen firsthand how GIS can drive policy-making and business decisions as well as shape educational curricula, all the while supporting government agencies, local communities, and citizens alike.
Why did Razy choose to pursue a career in GIS? "I felt a connection to Geography and GIS because they combine the importance of location technology, location-based data, and spatial tools that help solve real-world problems," he answered. "GIS Day is significant in that it provides the opportunity to learn more about 'place' in today's technologically advanced world."
To anyone who is interested in a career in GIS, Razy recalls a saying he once heard: "If a picture is worth a thousand words, what is a map worth?" His answer: "The sky is the limit when it comes to what GIS can offer to its users."
Phil Gardner, Regional Technical Manager
Like the customers he serves in Kentucky, Tennessee, Mississippi, and Louisiana, Regional Technical Manager Phil Gardner understands the benefits GIS can bring to local government. Before joining the team at EagleView, Phil managed the GIS department for Louisville Metro's Public Works department.
"I used to get so excited when other departments would approach me for help with a project," Phil said. "This gave me the opportunity to find interesting new ways to use GIS that I hadn't thought of. I always felt challenged to prove that GIS and geography should be considered in everything we do."
Phil earned his bachelor's degree in Geographic Information Techniques from the University of Kentucky. His interest in the subject first began when he took a geography class as an elective. Deciding then that he wanted to pursue a career in geography, Phil said that his professor advised him to go into GIS. The mix of technology and geography suited his interests, Phil said, because he had loved maps ever since he was kid.
"Someone once told me that 'Everything that happens in the world happens somewhere,'" Phil said. "Geography helps us understand how location and the attributes and characteristics of that landscape impact people and events. GIS is such a powerful tool for modeling the real world to gain that understanding."
For those who want to work in GIS, Phil recommends that they develop complimentary skills such as programming, web development, and working with databases. Strong communication skills are also a plus. "GIS is a relatively new technology and a rapidly evolving field," Phil said, "so you will have to explain it and 'sell' people on the value using it in their work."
Celebrate GIS Day with EagleView
Want to know what we're up to on GIS Day? Follow us on Twitter to see how we're celebrating our annual "Mappy Hour."
Explore the map below to find out where our team is taking part in GIS Day activities this week: