March 5, 2019
Think Your Government Agency Is Too Small to Be High-Tech? Think Again!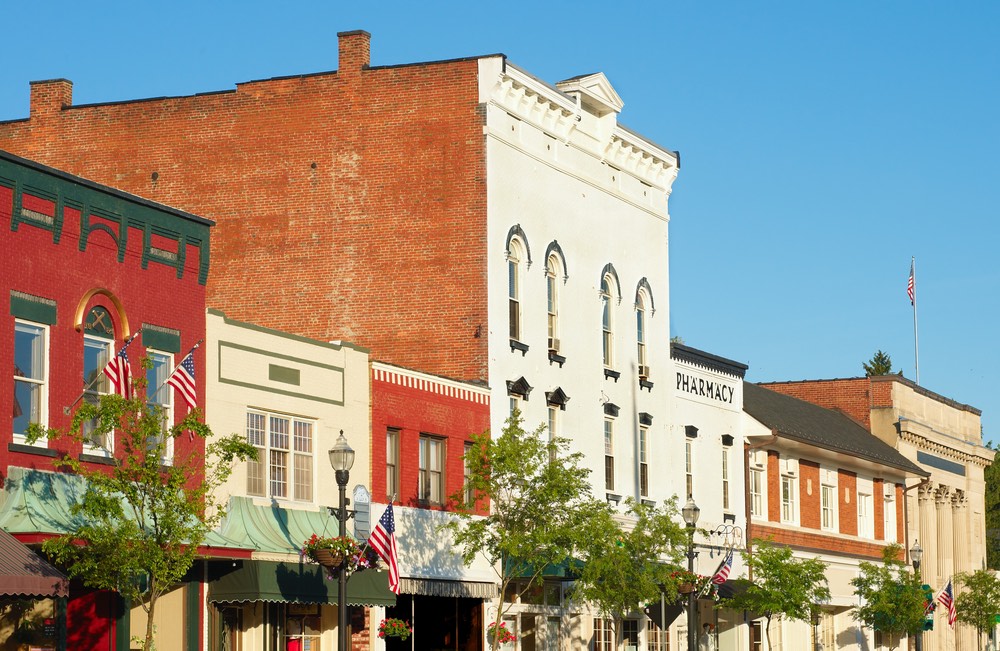 Big cities may get all the attention when it comes to high-tech solutions, but most American communities aren't anywhere near super-sized.
U.S. Census Bureau population estimates as of 2017 show that just 4% of the nation's cities have populations of 50,000 or more. In fact, nearly half—47%—of municipalities have populations of 1,000 or fewer.
Smaller jurisdictions have just as much need for technology as larger areas. Fortunately, it's easier for them to implement than they may believe.
Although futuristic tech may seem synonymous with big metro areas, small cities may be more likely to lead change. Talking to tech entrepreneurs in the public safety sector, Government Technology found that smaller cities were more willing to pilot new tech solutions. Opportunities are available for jurisdictions that want to try new tech on any scale.
Why try new tech?
You might think that only the largest agencies with the biggest budgets can afford to upgrade their tech stacks. However, every government agency, regardless of size, can use technology in some way.
Choosing a technical solution is about more than picking the newest, shiniest tech on the market (though innovation can go a long way). Decision makers must choose technology that makes it easier for employees to do their jobs and—especially in government—provide customers with the answers they need.
Better usability
Research has shown that many in the public sector think technology works against them rather than for them. Released in January, The Engaging Opportunity Survey by The Workforce Institute at Kronos revealed that 55% of state and local government employees feel that outdated processes and technology make their jobs more difficult.
In a 2018 survey from Unisys, 45% of workers in "technology laggard" organizations—those with outdated tech—said that they couldn't be productive with the devices they were given to do their jobs. Further, nearly half of workers in these organizations reported being frustrated with their employers and wanting to find work elsewhere.
Retaining workers is a challenge with outdated technology. Yet getting workers in the door also proves difficult without the right resources. A similar study from the Harvard Business Review Analytics Service found that 51% of employers had trouble competing for talent due to their obsolete technology.
Making work simpler for employees isn't a needless expense. It's an investment in employees that boosts productivity and reduces costly turnover for an organization. The right technology for small government agencies can also be a draw for finding and keeping the right workers.
Informed decision making
Many government agencies need to answer property-related questions each day. They need tech that enhances their decision-making abilities and brings them the data they need when they need it. To do so, jurisdictions of all sizes turn to geospatial information and mapping solutions.
With a population of around 15,000, Las Animas County, Colorado, is a vast rural region spread out over more than 4,700 square miles. Except for the county seat, Trinidad, every other municipality in the county has a population of well under 1,000.
In a county with fewer residents but greater square mileage, county assessor Jodi Amato and her staff of three had difficulty tracking new constructions throughout the unincorporated communities and small towns.
"I knew that there was a lot of building going on that was not being picked up on the tax roll," Amato said. "In a county our size, people just come in and build. They think, 'Well, I'll just build, and no one will catch me. It will take them a while to find my structure.'"
On foot, Amato's staff could find only one or two new structures per day. With the right imagery and geospatial data, however, they could find anywhere from 10 to 20 new builds each day. In just three and a half months, inspecting just one-third of the county, the assessors were able to add $14 million in actual value in new construction.
Technology didn't just make the job easier for Amato and her staff. It gave them greater certainty and the data they needed for fair and equitable assessments.
Enhanced customer service
Government agencies do more than answer questions for themselves. They also need to help their constituents.
The internet makes it possible to spread information and help more people in less time. At FutureView 2018, appraisers from the Santa Fe County Assessor's Office talked about the importance of customer satisfaction in county government. By using online live chat tools and maintaining a social media presence, they can communicate with constituents and play an active role in the communities they serve.
Counties can also use a self-serve model by giving constituents the information they're looking for. The Auditor's Office in Clermont County, Ohio, hosts map data with imagery on its website. These tools enable community members to see their properties and information about their neighborhoods without having to make a phone call or visit the agency.
By sharing imagery and data with constituents, county agencies can focus on their core responsibilities instead of spending the day answering frequently asked questions.
Tim Popplewell, Property Valuation Administrator for Russell County, Kentucky, has seen these advantages with similar tools in his jurisdiction of just 17,000 residents. "By sharing our imagery with the community on a public-facing web map," said Popplewell, "we've been able to provide constituents with valuable information while reducing the amount of inquiries and traffic in our office."
Technology that fits everyone's needs
Jurisdictions have plenty of reasons to implement technology. While technological innovation is key, decision makers should also consider the "soft" benefits of tech, such as increased productivity, streamlined workflows, and improved customer service. Doing so will ensure that stakeholders find a solution that works best for everyone.
How do assessment offices and other government agencies use technology like aerial imagery? Download our guide to imagery across agencies to see what technology does for them.