June 1, 2017
Catch Up with EagleView President Rishi Daga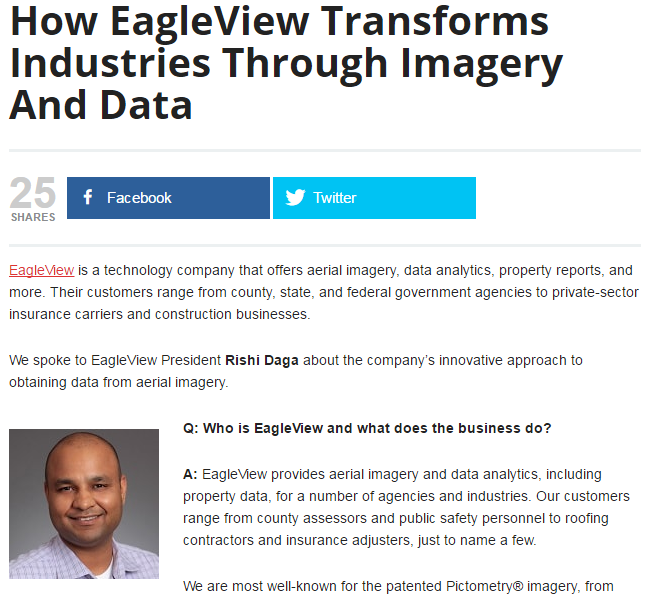 EagleView President Rishi Daga had the chance to talk with Superb Crew, a technology news site. In the interview, Rishi breaks down who EagleView is, what we do, and talks about some of our recent innovations, like EagleView OnSite.
Check out the interview to find out:
How EagleView got its start
Which types of imagery and data we offer
What to expect from EagleView over the coming months
How OmniEarth fits into our business
What working at EagleView is really like
Read the interview over at Superb Crew.