October 23, 2018
EagleView Talks InsurTech at Industry Events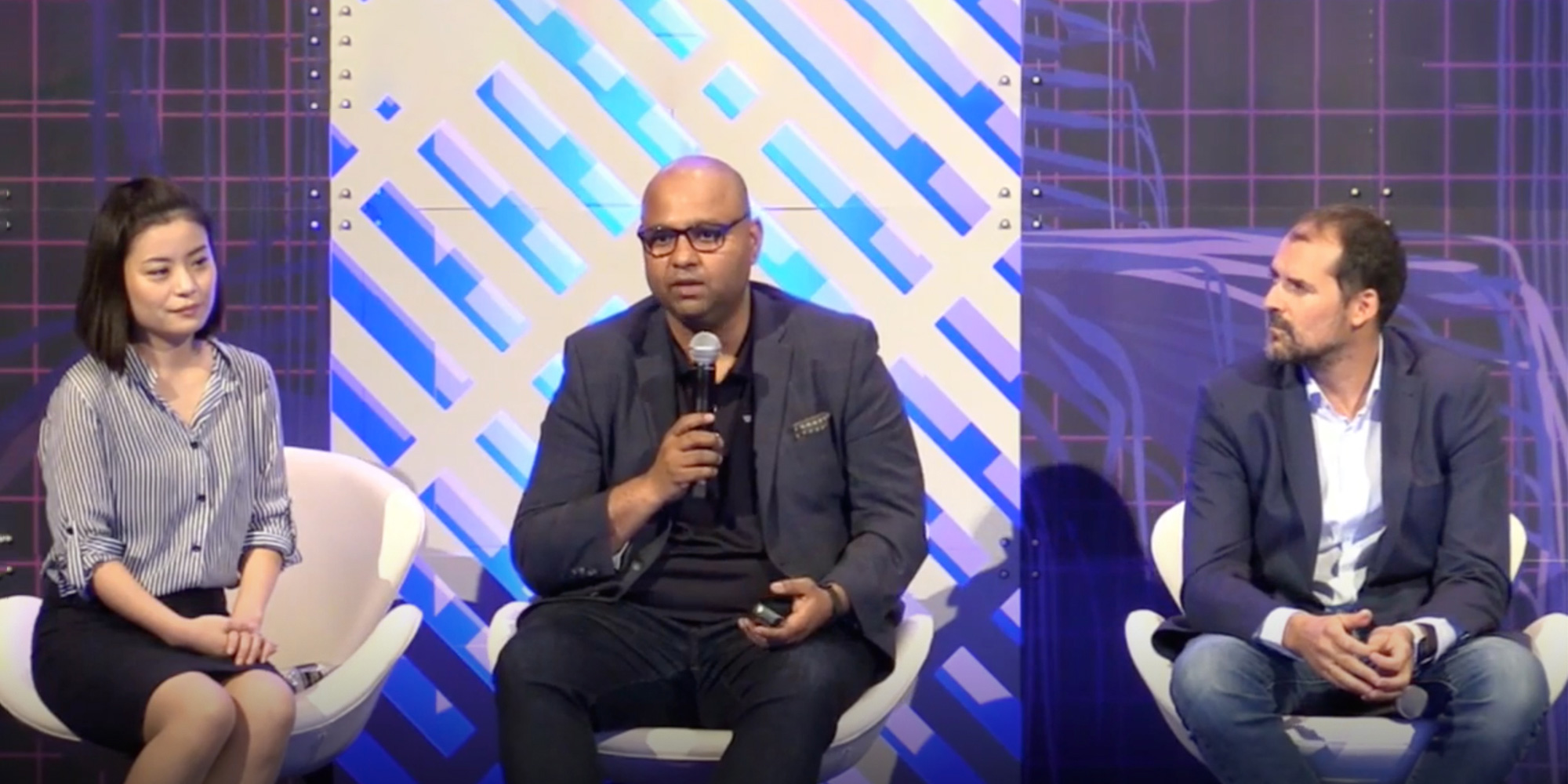 This October, EagleView was a gold-level sponsor for InsureTech Connect, the world's largest insurance technology event. The show brings together the largest and most comprehensive gathering of tech entrepreneurs, investors, and insurance industry professionals from all over the world.
This year's conference had plenty to offer the 6,000 attendees-plus who traveled from more than 50 countries to hear about the latest insurtech innovations. EagleView CEO Rishi Daga was one of the 250 speakers at the event on hand to discuss the impact of EagleView's technology in the insurance space.
The Latest from EagleView at InsureTech Connect
First, Rishi took part in the Innovation Showcase: Live Demos for Real Problems on Tuesday, October 2, as part of a curated group of innovators in the insurance space. His talk focused on EagleView OnSite™, for insurance claims, and the new Underwriting Virtual Inspection Service.
EagleView OnSite delivers imagery from multiple sources with a variety of data analytics and reports into a virtual claims management platform. This streamlined workflow enables insurance adjusters to identify damage after a catastrophic event and quickly begin processing customer claims.
EagleView Underwriting Virtual Inspection delivers a 360-degree view of a property along with physically verifiable data extracted by machine learning algorithms. This detailed, accurate information allows underwriters to assess risk that can't be seen from the street and is delivered directly to an underwriting platform, offering better answers, more certainty, and improved satisfaction.
Both solutions allow insurance professionals to access property data, including current condition and historical data, for millions of homes and businesses. As a result, insurance carriers are able to accurately assess risk, close claims more quickly, and see greater customer satisfaction.
Rishi also participated in a panel on insurtech solutions that help insurers reach their customers faster and help them get back on their feet after a catastrophic event. On the panel, "When Your Customers Need You Most Is Your Competitive Advantage," industry experts explained the ways that tech can create wins for the customer and the carrier. EagleView OnSite and ClaimsReady™ Reports are two such solutions that enable adjusters to process claims more quickly when disaster strikes.
Discover More Innovations at Women in Insurance Leadership
On October 29 and 30, EagleView will attend and present at Women in Insurance Leadership at the Swissotel in Chicago, Illinois. The event, now in its 11th year, puts insurance carriers, brokers, agents, and managing general agents in contact with leading women executives in the industry.
Dr. Shay Strong, Director of Data Science & Machine Learning at EagleView, will speak in a Pre-Conference workshop on Machine Learning Data for Insurance. She leads the machine learning data extraction of information from imagery for insurance and government applications. Attendees will also be able to network with EagleView's team of women in the insurtech space.
Join Dr. Strong from 3:30 to 4:30 p.m. on October 29 for this exciting panel about this must-have, cutting-edge data for the insurance space. Save the date and register for the conference today!