July 2, 2019
Why Our Company Chose EagleView Roof Measurements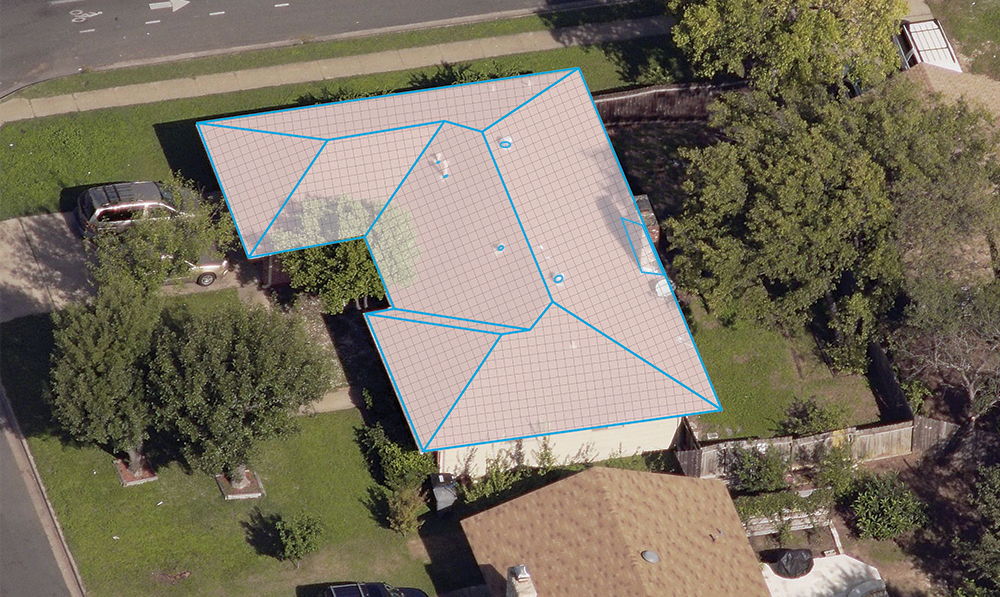 By Cam Vacek
When we first started Absolute Roofing, we knew that it would be crucial for our business to pick the right roof measurement solution out of the many options available. To narrow down our choices, the factors we considered were:
Value
Accuracy
Insurance Industry Acceptance
Turnaround Time
Workflow Integration
Finding a roof measurement solution that could deliver on these points meant we could increase productivity and improve efficiency. This, in turn, would help us serve our clients better.
After trying several options (on more than one occasion), it was clear which solution was our favorite: EagleView.
Here are the specific reasons we landed upon EagleView.
Value for the Results
First, EagleView isn't the absolute cheapest solution out there. This seems like a weird reason to choose them, right?
When we tried some of the cheaper roof measurement programs, they created more problems than they solved. (Read: They were adding more costs and pain points, both internally and externally.)
The old adage rings true: you get what you pay for. For a small price difference above competitors, we were getting our value by choosing EagleView measurements.
Guaranteed Accuracy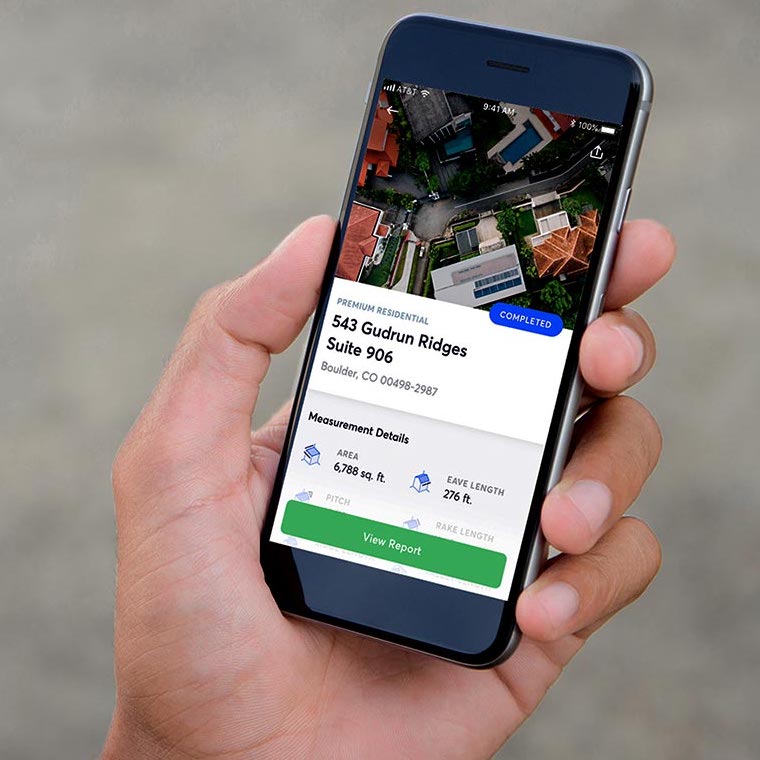 When we tried some other roof measurement services, we found that the measurements were always off. While the measurements were sometimes reliable, other times they were short.
This inconsistency caused huge problems. We were delayed on projects waiting for more materials to come, and we had to shuffle our labor force around.
The unpredictability of other measurement solutions made them too nerve-racking to continue using. We gave them an honest shot but ultimately had to end the relationship.
Instead, we have found that EagleView is always accurate or, on occasion, will provide an "over measurement," which never leaves us short on materials.
Additionally, we have learned that no other aerial measurements provider has the same level of coverage as EagleView when it comes to imagery. The fleet of more than 120 aircraft at their disposal captures imagery throughout the entire year. This is especially important for several reasons.
Images of a home taken during the summer might show trees hanging over the roof of a property, therefore preventing accurate aerial measurements from being collected. EagleView's imagery is captured during the "leaf-off" seasons so that trees do not obscure the roof from view. As a result, EagleView is able to obtain highly accurate measurements of a property—no missing data due to tree overhang.
Acceptance of EagleView Roof Measurements by Insurance Companies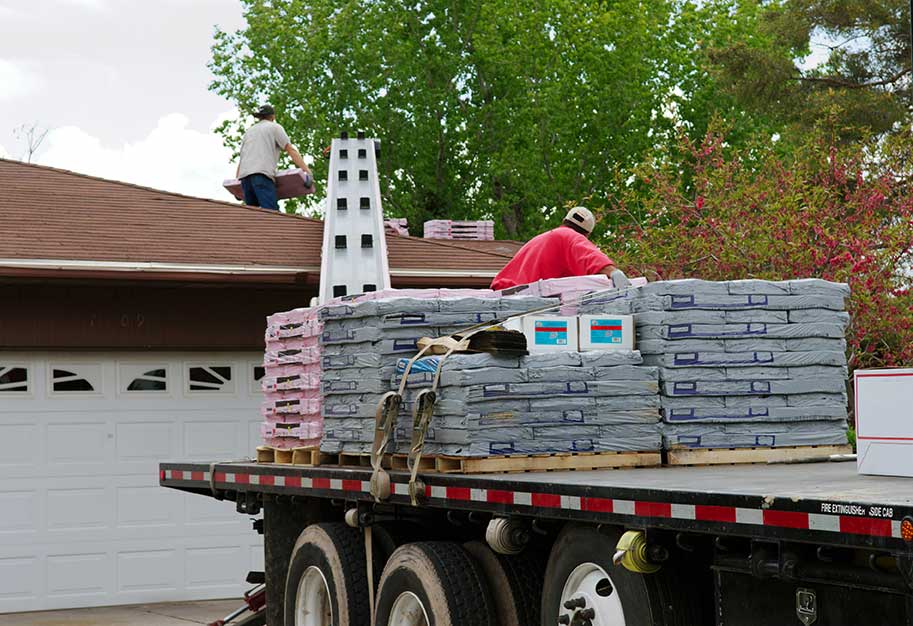 Many of our roofing jobs result from property insurance claims. As such, it's to our benefit to use estimating tools and products that the insurance industry accepts with no hesitation or delay.
EagleView has created that level of trust with top insurance carriers. As mentioned above, in the rare instances when EagleView is slightly "off," it's always over. This is every roofing contractor's preference so that we don't wind up short on roofing materials. Furthermore, any slight discrepancy is still covered and accepted by insurance companies on claims.
Fast Turnaround Time
EagleView advertises that the turnaround on ordering a roof measurement report is 48 hours. However, we typically receive these reports within 10 hours.
The swiftness of this program helps us quickly order products and schedule work, especially during peak seasons. EagleView under-promises and over-delivers, in turn helping us to better serve our clients.
Seamless Workflow Integration
Because EagleView is one of the most popular roof measurement solutions, it integrates with other roofing business solutions. We use AccuLynx as our roofing CRM and can easily order EagleView reports within the program.
The best part? This integration can pre-load EagleView measurements, which also sync up with our supplier.
Additionally, our roofing team has found that their reports are customer-friendly. The design and interface are clean and easy to interpret.
An All-in-One Roof Measurement Solution
As we mentioned, we have tried several other roof measurement solutions, but none held a candle to EagleView. This program is highly and consistently accurate, turns reports around quickly, integrates into our workflow, and creates a huge value for our company.
Any amount of money we've spent with EagleView has come back threefold to Absolute Roofing. Our roofing company would truly not be where it is without the use of EagleView.
See Speedier Workflows, Greater Accuracy, Faster Bids, and More
The EagleView App brings detailed property measurements, 3D visualizations, automatic quotes, and more to your whole team. Download today for Android and iOS devices.
Download the App today for Android and iOS devices: