July 12, 2023
5 Key Factors in Urban Planning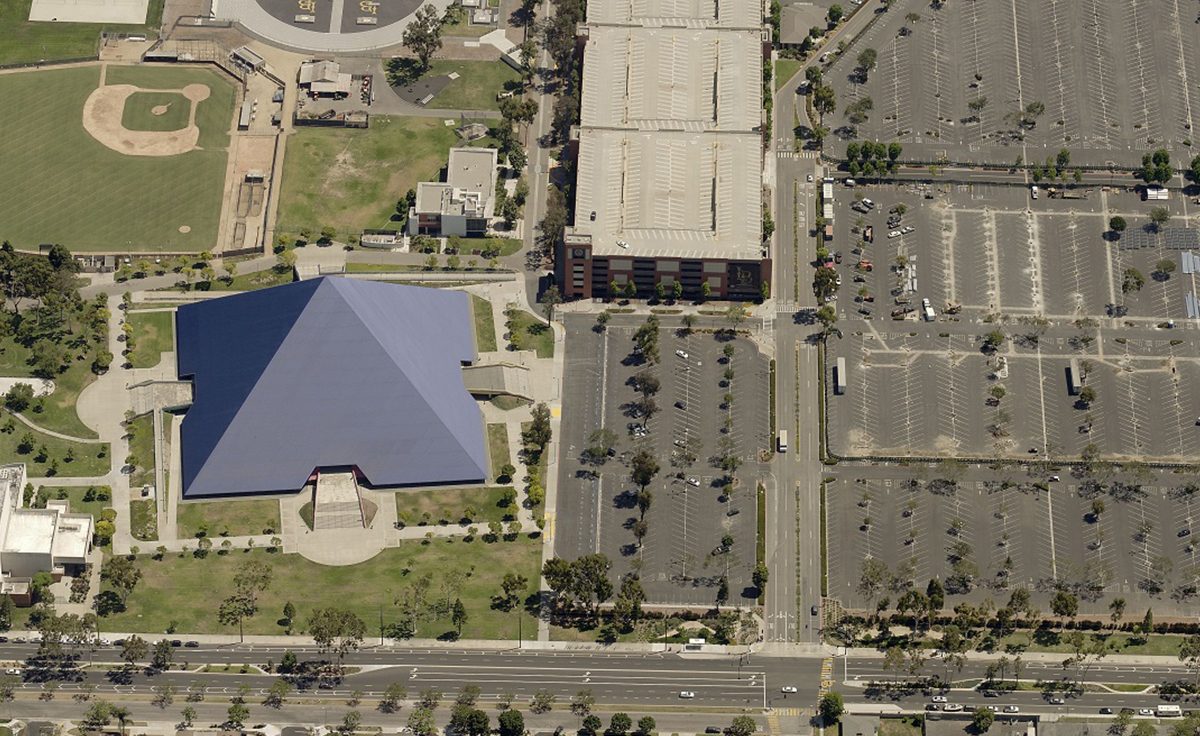 Updated April 28, 2023
Have you ever been able to navigate a new city with ease? If so, you can thank an urban planning official.
Urban planners, who are also called regional planners, collaborate with local government officials and city residents alike to determine what an area needs and which improvements will help the region both in the present and the future.
Today, more than half of the world's population lives in urban areas. Adding housing or commercial space to a neighborhood, renewing an economically depressed area, and planning for future population growth are all necessities in today's cities.
However, planning for these changes is often more complex than it sounds. Urban planners need to pay attention to a variety of details. Here are five key factors all urban planners must consider when developing a region:
1. Planners must pay attention to the area's environment.
Adding a new space to a community means paying attention to the region's environment. This consists of three essential categories:
Physical environment: This includes the location of the city or town as well as the area's geologic history. A desert town in California will have different needs than a city with plenty of green space on the coast of the Pacific Northwest. Climate plays a role in a region's physical environment; so does its proximity to water and food sources. Urban planners must also consider the land's current use. Planners may work with their city's GIS department to obtain terrain mapping data so that they can better understand the area's geography.
Social environment: The existing social fabric of a town or city is a crucial component in the expansion or revitalization of a particular area. Planners must pay attention to the resources available to different demographics in the region, like public transportation.
Economic environment: Finally, planners need to know what economic factors might help or hinder a city's development. The number and types of businesses will impact how an area is laid out. Residents' socioeconomic levels as well as any employment or economic trends in a region can help planners develop an urban area. In other words, a city like Detroit, which has struggled in recent years, will have different needs than a more affluent area, such as Beverly Hills.
2. City planners need to consider city residents.
Urban planning used to rely solely on hand-drawn plats to design spaces. Today, this discipline takes into account other factors, like the goals of a particular region. The reason for this is simple: when urban spaces began flourishing in the 19th and early 20th centuries, architects and city officials were so concerned about the aesthetic design of the city that they often failed to consider the people it affected.
Later on, however, many cities opted to build expressways in place of historic buildings or neighborhoods, which were often demolished despite public outcry. This issue continues today, despite state and federal efforts to preserve important landmarks.
Today, cities involve their residents in planning and revitalization efforts in a process known as participatory planning. This gives designers and city residents the chance to have a say in the city's plans, thereby improving public awareness surrounding current plans. For instance, the residents of a quaint, historic neighborhood may not want a big-box retail store in their back yards, but those living in a rural area may demand such developments.
3. Plans should be forward-thinking.
Consideration for current residents is important, in that taxpayers want to have a say in decisions that impact them. However, city planners also need to look to the future.
An urban planning official will monitor population trends to determine the space needed for future constructions. If the population is going up and a developer wants to build apartment buildings downtown, they may need to build high-rises rather than smaller two-story buildings if they want to accommodate future growth. Similarly, increases in tourism would call for additional hotels and events venues.
Ultimately, planners look to a specific outcome rather than a timeframe. They know that the population might increase, but it could be in five years or 20 years. In order to predict such fluctuations, planners may look to data to track changes, such as new constructions or demolitions, in an area over time.
Sioux Falls, South Dakota, has become one of the fastest growing cities in the United States. The population of Sioux Falls is projected to grow from 285,700 in 2022 to 428,400 in 2060.
4. Areas in need of renewal need special consideration.
Many struggling cities in the United States are part of the trend toward urban renewal. This can involve either renovating existing structuring or demolishing them to make way for new buildings.
Urban planners especially need to keep in mind the history of the area's buildings. Although a building may be in disrepair, it could be a historic site or landmark. City residents may want to preserve the area in favor of building a new strip mall or, as mentioned previously, an expressway.
Many planners also keep in mind the tax incentives available to different regions. Tax credits help fund sustainable or green designs and provide better access to public transportation or low- to moderate-income housing. Some incentives also help encourage small businesses to open in particular neighborhoods or regions.
In the event of a natural disaster, urban planning professionals may play a role in recovery and mitigation efforts. These include rebuilding roads, updating building codes, and strengthening the overall resiliency of a jurisdiction.
5. Urban planners need the right tools at their disposal to do their jobs.
The U.S. Bureau of Labor Statistics lists the median salary of an urban planner at $78,500 in 2021, and that figure could increase as the demand for sustainable urban plans grows. Although not all planners go to graduate school, many have at least a master's degree in planning.
In addition to education, planners must know how to create effective plans for current and future residents. Much of this comes down to having the right data.
Planners and other officials often employ a number of GIS solutions that include high-resolution aerial imagery for planning and mapping. High-resolution oblique aerial imagery enables users to view, analyze, and measure objects seen in imagery. Three-dimensional models use the most up-to-date imagery and can be delivered in a variety of 3D file formats.
Not only are these tools ideal for those in urban planning and development, but they can be used for emergency planning, terrain analysis, and subsurface infrastructure engineering studies. In addition, these tools are utilized in managing high-profile events, like sports tournaments, conventions, or visits from world leaders. These are issues that urban planners in any city must anticipate.
Orthogonal imagery is a critical element found in all county and municipal planning projects. But what planning professionals may not realize is that the right aerial imagery can make a world of difference.