August 30, 2018
5 More Highlights from FutureView 2018: Day 2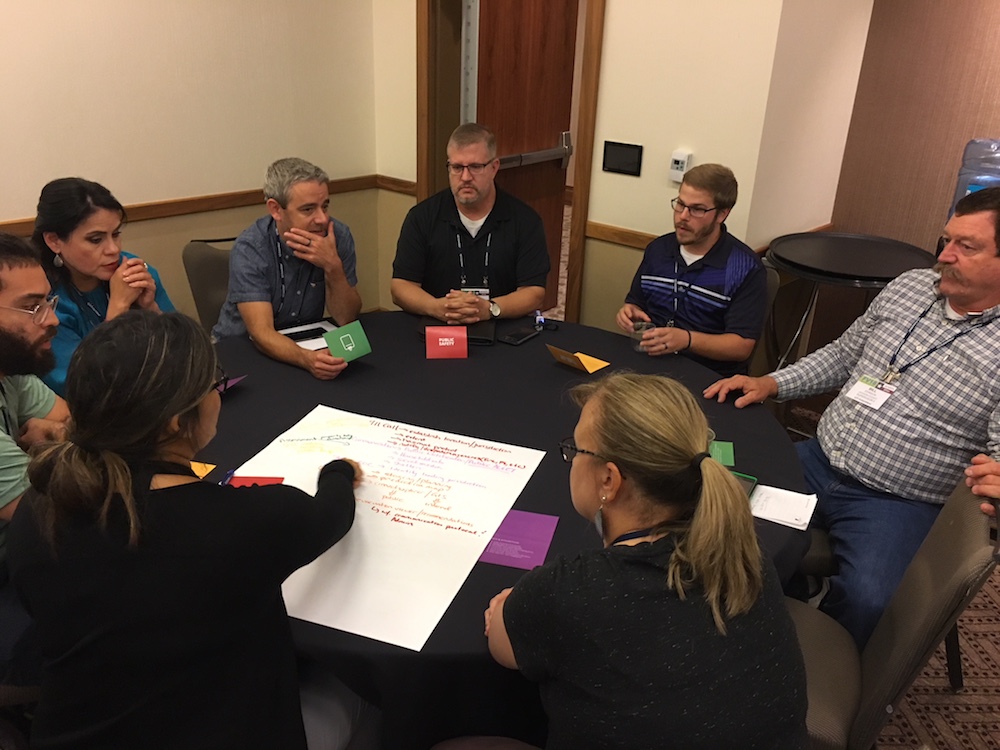 Day 1 of FutureView 2018 was jam-packed with exciting updates, engaging speakers, and educational training sessions. After a day of learning, we finished out the night with a customer appreciation event at Maggie Mae's in Downtown Austin. Read our recap of Day 1.
The second full day of FutureView 2018 was just as captivating for our attendees. Here are five more of our favorite moments from FutureView Day 2:
Opening Session: Esri Innovations
Lawrie Jordan, Director of Imagery and Remote Sensing at Esri, opened Day 2 by discussing the strategic partnership between Esri and EagleView. EagleView has been an Esri partner for 17 years (previously under the Pictometry brand) and an Esri Gold Partner since 2015. Our imagery products integrate seamlessly with Esri platforms such as the new ArcGIS Pro.
Pictometry® imagery, Lawrie said, is to him synonymous with beautiful imagery. Now with the new ultra-high-resolution Reveal™ imagery, he explained that it's possible to "do things we've never done before with medium- or low-resolution data." High-quality content, he said, is key to users' success.
The clearer and more detailed the imagery, the more use that data has for government agencies and businesses.
"It comes down to that resolution revolution," Lawrie concluded, in that imagery is "driving the future of GIS."
Social Media Strategy with Kristy Dalton
Back by popular demand: Kristy Dalton, a.k.a. GovGirl, led an interactive session on social media, "How to Craft a Social Strategy that Wins Over Your Agency AND the Public."
At FutureView 2017, Kristy gave the audience advice on how to engage with constituents. This year, attendees were able to brainstorm ideas to find engaging ways to post on social media as well. Kristy provided attendees with an overview of what has happened on social media since the last FutureView. Because of the crackdown on political content on Facebook, she said, government agencies sometimes face hurdles with their content.
Government agencies have the opportunity to connect with constituents by posting informative news on social media, especially in bite-sized chunks. Kristy also recommends that agencies leverage social media to tell their story and let the public know what they do.
Kristy also mentioned National Assessor's Day, which EagleView announced on the first day of FutureView. National Assessor's Day will launch at the IAAO Conference in September this year and celebrate the assessment and appraisal professionals who fight for a fair community every day. More details on National Assessor's Day coming soon, so stay tuned!
Traveling the Oregon Trail and Facing the Zombie Apocalypse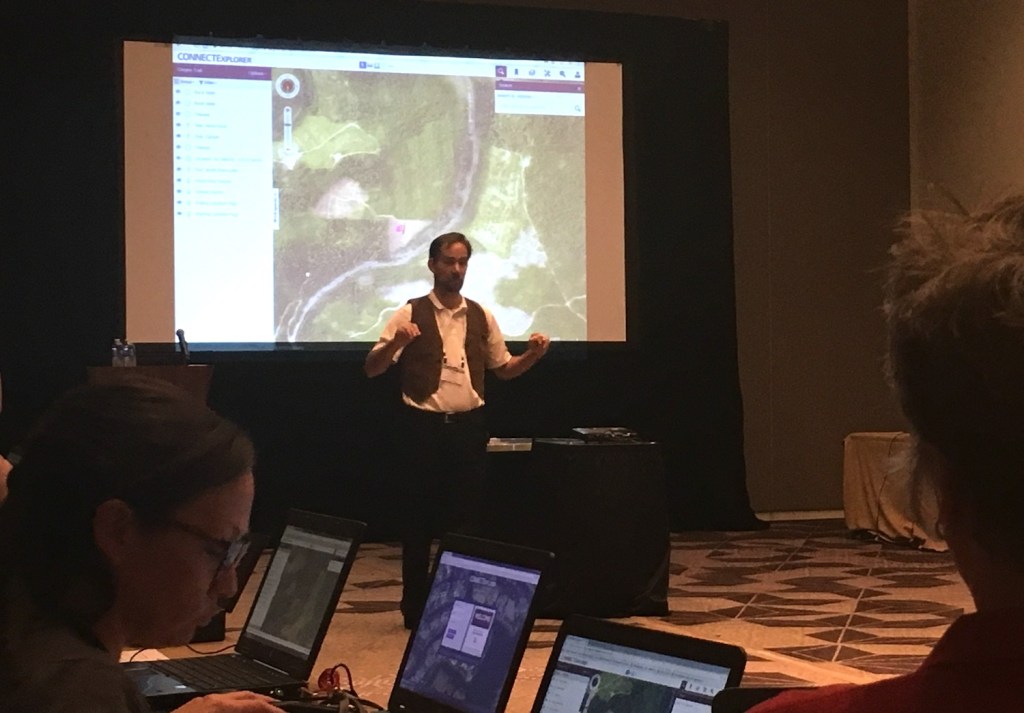 You're traveling the historic Oregon Trail with five wagons, 10 oxen, 30 settlers… and CONNECTExplorer™! How do you navigate the terrain (and avoid dying of dysentery)?
EagleView trainers led attendees through this scenario and helped them to make use of the Workspaces function in CONNECTExplorer. (Technical Trainer Chris Leahy-Simon, pictured above, even dressed the part!)
Training sessions at FutureView had something for everyone. In addition to sessions on CONNECTExplorer and CONNECTAdmin™ for different experience levels, we also asked attendees how they would stack up during a zombie apocalypse. How would you stack up if you had high-resolution imagery and GIS data at your disposal?
An "EPIC" EagleTech session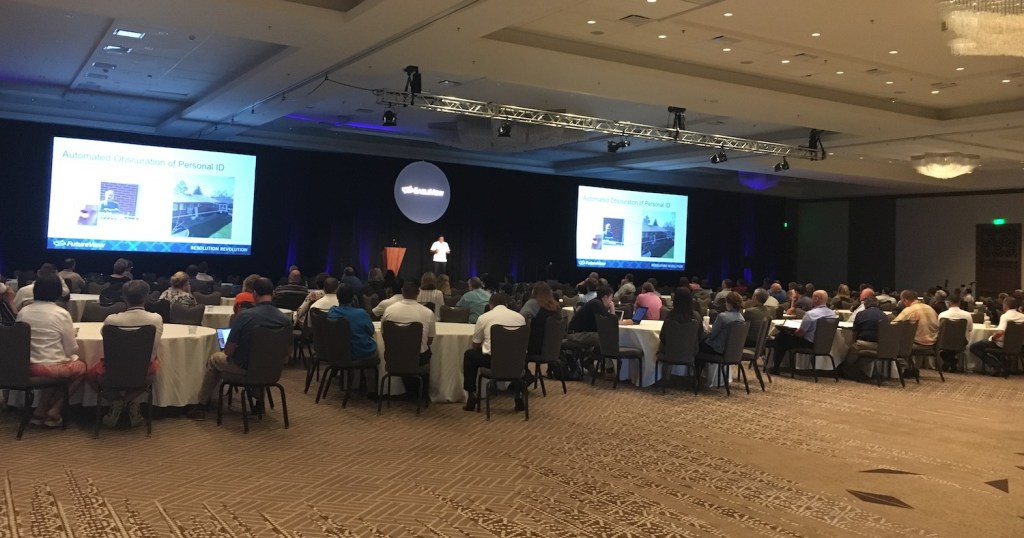 The EagleView Property Information Card (EPIC) brings assessors property imagery, property data, property sketches, and property change detection analytics. On Day 1, we saw standing room-only sessions for EPIC as well as Reveal imagery.
We added another session on EPIC late Tuesday so that attendees could learn more about this cutting-edge solution. The Grand Ballroom was so full—and the session so "EPIC"—we couldn't even fit the whole audience into one photo!
Epicenter Media & Training Helps GIS & Public Safety Collaborate
What do you do when an emergency occurs in one town, but the first responders are in another jurisdiction? When public safety and GIS professionals collaborate, they can find the answers to such situations.
Epicenter Media & Training led an interactive workshop that gave attendees hypothetical scenarios and asked them to find answers by working together. This was also a great way for agencies to see how they can share Pictometry imagery across their jurisdictions.
Another Successful FutureView in the Books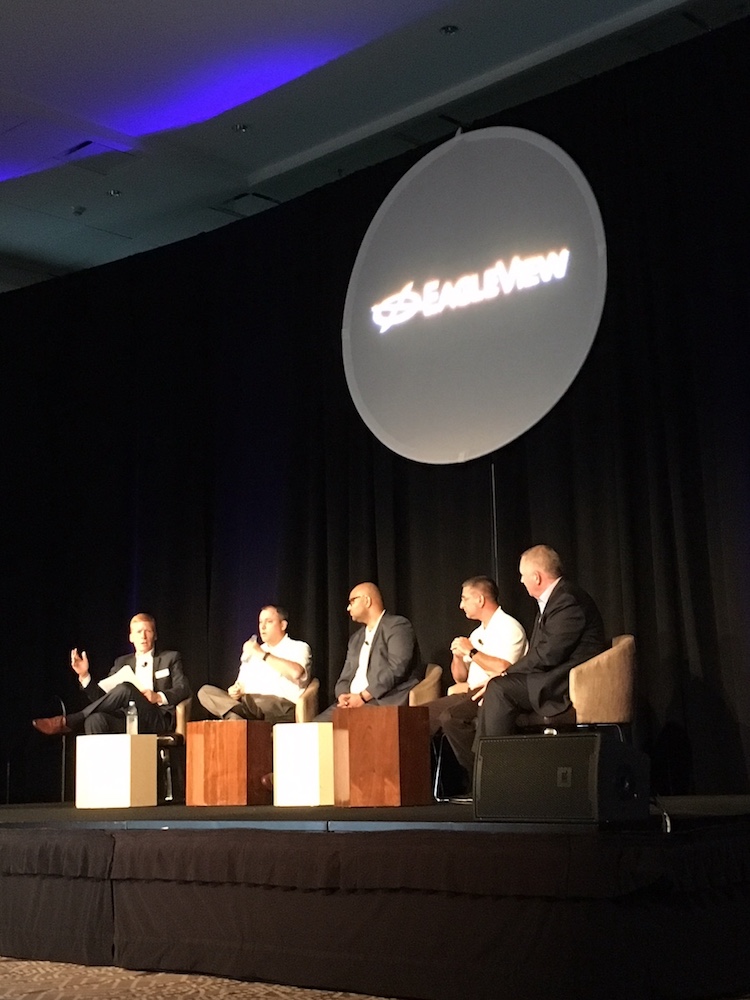 The closing session, featuring members of EagleView's leadership team, marks the official end of FutureView. However, with an '80s-themed customer appreciation event at Speakeasy on Wednesday night and IAAO-certified training sessions on Thursday, attendees had plenty more to do after the closing session.
From all of us at EagleView, a very heartfelt thanks to all attendees, presenters, guest speakers, and staff members for another successful FutureView. See you again in 2020!
For more FutureView highlights, follow us on Facebook, Twitter, and LinkedIn.