February 28, 2018
The Real Value of Change Detection: A ChangeFinder™ Story Map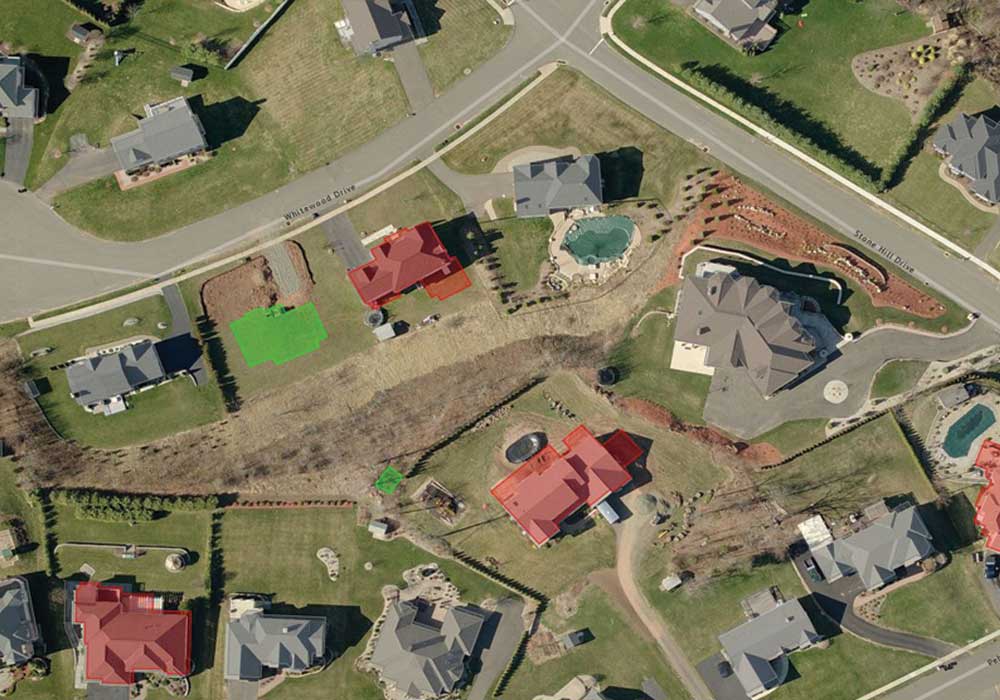 Assessment officials are tasked with keeping their jurisdiction's tax rolls fair and equitable. To do so, they must stay on top of any property changes that occur, such as new constructions, improvements, updates, and demolitions.
Yet with limited resources, many assessment departments find themselves struggling to complete field inspections in a timely manner. Coupled with hard-to-access properties, tracking year-over-year change can feel downright impossible.
With Pictometry® aerial imagery from EagleView, assessors and appraisers have a bird's-eye view of their jurisdictions. Locked gates and long distances no longer pose the obstacles that they would on foot.
From Pictometry imagery, EagleView can determine where new constructions, updates, improvements, and demolitions have occurred. ChangeFinder™, the full change detection solution from EagleView, shows assessors these changes, helping them reduce field visits and review changes right from the desktop.
Assessors view ChangeFinder datasets in the CONNECTAssessment™ platform, which enables them to add value to the tax rolls and ensure fair and equitable assessments.
Discover how eight different jurisdictions found additional value with the help of ChangeFinder from EagleView.
View the entire Story Map here (recommended) or scroll through it below.