A New Solution for Insurance Claims Adjusters
Following a catastrophic weather event in the United States, insurance carriers may be inundated with thousands of property insurance claims stemming from a single ZIP code. Seeing an urgent need in the insurance industry, EagleView created a unique solution that harnesses the power of multiple image platforms for optimal capture under different conditions.
EagleView OnSite™ delivers high-resolution imagery from multiple camera sources directly to the claims adjuster's desk following a weather event anywhere in the country. This fully-integrated, comprehensive application combines property imagery, property data and reports, and analytics on potential property damage.
Ask us what EagleView OnSite can do for your claims process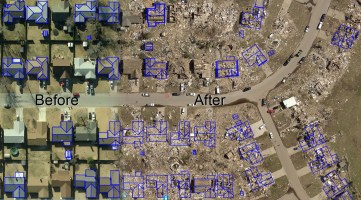 With more than 115 aircraft at our disposal, EagleView has built and continues to refresh a massive library of residential and commercial properties that document pre-claim property conditions.
Our EagleView OnSite Solutions™ field services group includes networks of contractors and licensed drone operators capable of being deployed within hours or days of catastrophic weather events to capture damage up close. Once they arrive, they collect imagery with drones and hand-held cameras, which they then send through a custom app to the adjuster to facilitate remote claims adjusting.
In addition to the high-resolution Pictometry® aerial imagery captured by manned aircraft, EagleView OnSite incorporates images from the EagleView OnSite Solutions networks as well as satellite imagery used to supplement our own image library.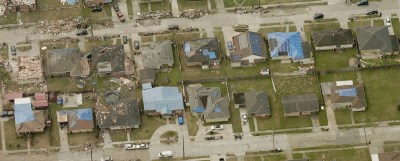 Who else needs to know?
Loop in a colleague via email or send them a link